Description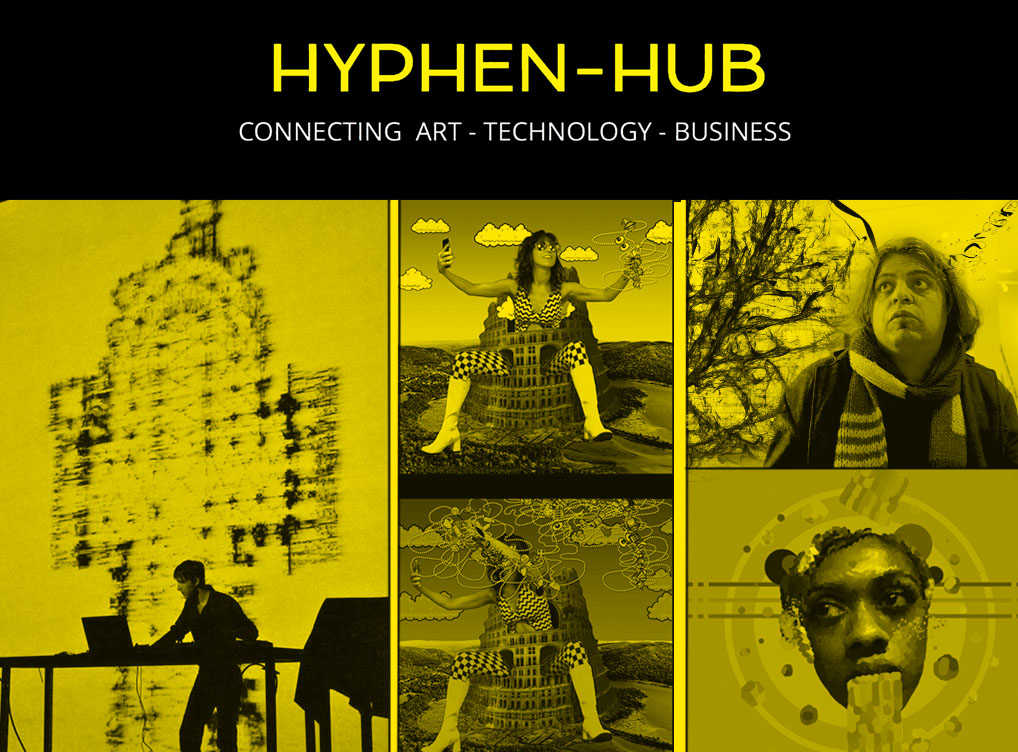 For our next Hyphen Hub Salon we take you to Pratt Institute in Brooklyn for our inaugural collaboration with the Department of Digital Arts. We explore some of Pratt's most inventive and wildest artists from amongst their community.
Blake Carrington works in the spheres of visual, sound and performance. In our Salon, Carrington will perform "Cathedral Scan" where he treats the architectural plans of Gothic cathedrals as open-ended music scores, creating unique fractal rhythms and musical possibilities from each structure. Visually the scans reveal the plans with each pass, tying sound and image together with the architectural rendering.
Carla Gannis is an inter-disciplinarian artist and Pratt Digital Arts professor. Gannis will be performing "Babel in Wonderland," a new work that examines collisions in selfie culture and internet vernacular with classical narrative and art historical tropes. Accompanying Gannis will be artists Christopher Rutledge and Christopher Knowllmeyer, playing a sound work composed specifically for the event.
Igor Molochevski is a dynamic Brooklyn-based artist. He will be projecting the towering work "In Transition" in the faculty's atrium. "In Transition" is both a metaphorical map and a visual representation of Molochevski's memory, staring at an alien landscape that seems to speed up around him.
The night will be rounded out with live music by RAFiA whose work is a soulful industrial pop fusion of synths and vocal harmonies incorporating diaristic themes of love, loneliness, ego and racial oppression. Fated to be of small stature, she was given a loud voice and large presence to make sure she'd never be overlooked!

* This salon is the beginning of our exciting new partnership with the Digital School of Arts at Pratt and part of our community outreach program.




---
---