Location
The Red Door
140 West 24th Street
New York, NY 10011
United States
Description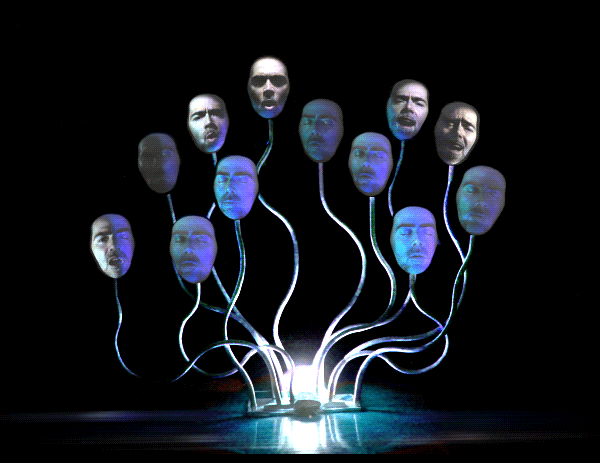 HYPHEN HUB LAUNCH
Asher Remy-Toledo and Mark Bolotin invite you to the launch party of Hyphen Hub, a new venue in New York where people come to explore, experience and interact with some of the world's most innovative artists, media producers and curators. Hyphen Hub focuses on the intersection of art, technology, business and social responsibility.
~~~~~~~~~~~~~~

For the launch, audio-visual artists Mark Bolotin (Hyphen Hub co-founder) and Fredo Viola showcase and discuss their latest collaboration using The Lumiphonic Creature Choir, a giant twelve-headed multimedia instrument.
The artists will be showing a sneak peak of their new work "The Cult", a visual collaboration using Viola's haunting new music with Bolotin's unique invention.

Followed by a Q&A with the artists and drinks.
Date
Wednesday September 25th 2013, 6:30PM
Venue
The Red Door
140 West 24th Street
New York, NY (Chelsea)
Times
6:30PM - Doors Open/Bar
7.30PM - Hypehn Hub salon: The Lumiphonic Creature Choir with Mark Bolotin and Fredo Viola
8.30PM - Drinks and DJ
More about the artists: