HyperHack - a 3-day global hackathon that will span from 8-10 November 2019 to build sustainable ideas for the future
About this Event
What is HyperHack?
HyperHack is a three day hackathon that is part of HyperX - the World's First Sustainability Hackcelerator!
The HyperX hackathon-to-accelerator programme, centered on innovating for a better and more sustainable future, has been co-developed with Singapore-headquartered investment company Temasek.
HyperHack will span from 8-10 November 2019, where over 150 global applicants will get the opportunity to come together and ideate, design and build sustainable ideas for the future!
We will create the ideal environment for participants to come together, get support and make their ideas a reality.
Visit the HyperHack website to find out more as more details get confirmed!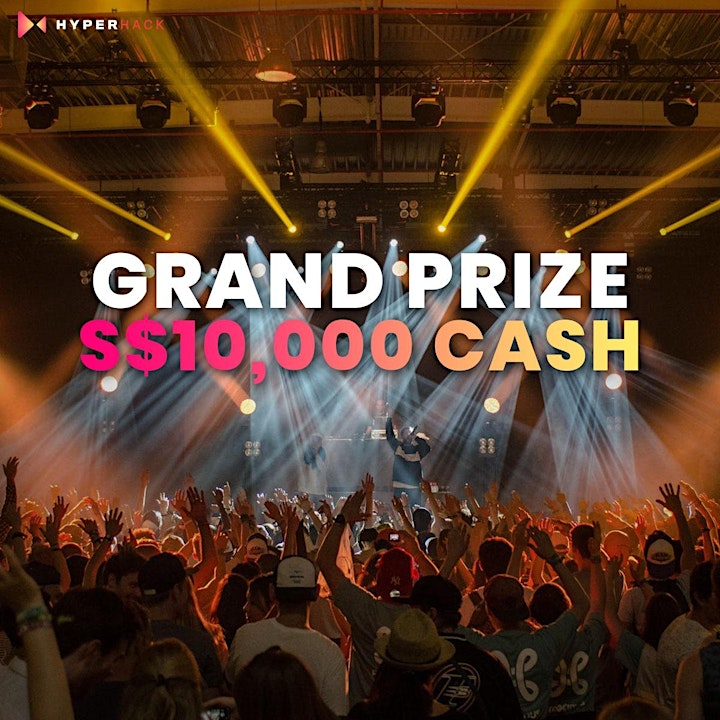 Why join HyperHack?
Connect with passionate change makers from diverse backgrounds and all over the world to develop sustainability-driven ideas collectively. You can also get the chance to meet the very best mentors (think the likes of Google, Fave, Temasek and many more), investors and be equipped with the right tools and resources.
Stand to win cash and sponsored prizes worth up to S$155,000 in total & an exclusive invite for a fast-track entry into the HyperSpark pre-accelerator programme. We are also working with esteemed partners to provide special deals and benefits to support you on your entrepreneurial journey!
Who should join HyperHack?
HyperHack is for everyone and open to all individuals from all walks of life. We are sector agnostic and welcome anyone who has an idea or passion to be part of a growing community passionate about building a better world. We believe great ideas can come from anyone.
We accept applications from all geographies and industries, regardless of age and interests.
Whether you are a serial entrepreneur, student, mid-career or aspiring changemaker, it will be a jam-packed 52 hours of hacking, ideation and working with like-minded individuals. Come solo or as a team and join us to unlock the next wave of impact!
Programme Timeline
Day 1 (Friday - 8th November 2019)
17:30 | Registration and Dinner
19:00 | Opening
20:30 | One Minute Pitch
21:30 | Voting
22:30 | Teams formed and Start working!
Day 2 (Saturday - 9th November 2019)
09:00 | Masterclass
13:00 | Mentor Session
20:00 | Mock Pitch
Day 3 (Sunday - 10th November 2019)
10:00 | Tech Checks
13:30 | Judging
18:30 | Dinner
19:30 | Awards
20:00 | End - Afterparty
Terms of Participation Agreement
By participating at the event, you grant StartupX permission to capture photo/video of the event. You can find the detailed legal terms on our HyperHack T&C page but to summarise, we want to share your success with the world!