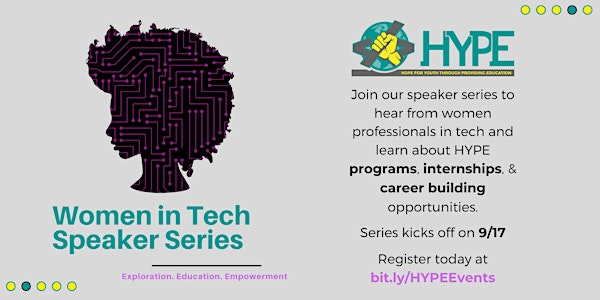 HYPE Women in Tech Speaker Series- My Career Journey
Join our speaker series to hear from women professionals in tech and learn about HYPE programs, internships, & career-building opportunities
About this event
Register for the Women in Tech Speaker Series!
This fall we will be hosting a Women in Tech Virtual After School Program where students will hear from our corporate partners & female STEM professionals on topics such as career journeys, setting SMART goals, and mentorship!
Students will also have an opportunity to learn more about HYPE's programs, internships, and career-building opportunities so, they're ready for the next HYPE @Home Virtual Program.
This session's topic will be My Career Journey on September 24th, 2020, so be sure to reserve your spot here!