Description
Success Secrets From the World's Greatest Promoters, Propagandists, and Con Artists
In a perfect world, the best work would attract the most attention on its own merits. Unfortunately, it doesn't work that way. Instead, the single most important factor that determines whether something becomes a phenomenon or a flop is arguably the least understood—an strange brew of manufactured drama, media manipulation, and behind-the-scenes maneuvering.
Join CEO of MicroFame Media, Michael Schein for a lively talk on how to use the powerful tactics of hype to bring massive attention to your ideas, business ventures, projects, and causes, along with entertaining stories from the hype artists who've gone before.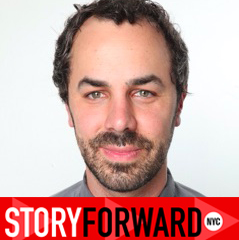 BIO
Michael Schein is the CEO of MicroFame Media, a content marketing and strategy agency that turns consultants into thought leaders when they don't have the time or expertise to make it happen on their own. He has created or facilitated the production of content for companies such as eBay, The Medici Group, LinkedIn, Abila, TESLA, Inc., SEER Interactive, Interiors by Steven G., Magento, Vitalyst, Intellect, Arise Virtual Solutions, and Citrix. Michael graduated from the University of Pennsylvania with Honors and got his start at Spin the Bottle, the production company behind VH1 hit show Pop Up Video. He also created, ran, and moderated the New York Tech Alliance's Interactive Marketing panel series and writes a weekly column for Inc., as well as regularly contributing to Fortune and Huffington Post. He is also the co-host of the popular podcast Access to Anyone.