Description
Hydration & Health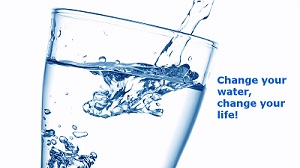 Presented by water expert George Henner, this complimentary class reveals valuable knowledge about the quality of water and how you can achieve your best health.
Additionally, Susan Curry offers complementary nutritional download ($65 Value) for those in attendance.
Free parking Stockton Avenue, metered parking on Clark Street. Please check in with doorman upon arrival.
About George Henner:
Between no kids and no significant other, George Henner, STILL manages to save lives through hydration. It's a juggle, and the balls often drop, but thankfully he has the good sense to walk dogs every once in a while. Henner has had well over 2,190 days of experience in the health realm, and over 110 degrees in the Nevada sun. When he is not meditating, you can find him slapping tap and bottled water out of people's hands. If you overhear someone saying with love and compassion, "respect your body, you matter", it's most likely the one and only George Henner Jr.
hennerhealth.com
multipureusa.com/ghenner
Organizer of Hydration & Health
Susan Curry is an emotional frequency intuitive, holistic life coach and nutritional advisor, whose methods frequently achieve immediate resolutions for her clients. She is founder and developer of the modality, InteriorWerx, which can be generally described as a naturopathic, intuitive life coaching program. As a Lightworker, Susan's first "white-light download" occurred as a young child. Part of the development of this natural modality included training with a forensic psychiatrist, where Susan was able to establish the depth of her abilities. Her public speaking engagements take her to Chicago, Scottsdale, Las Vegas, Austin and San Diego.  Susan also leads workshops for corporations and personal achiever individuals. Private sessions clear emotional blocks and give directional information to fulfill your goal. She has a passion for the highest and best in all. 
For more information, visit www.InteriorWerx.us.
InteriorWerx - Health Modality
Achieving Root Health Solutions
A primary element of a body's "health" is the frequency level of electrical impulses within each cell of your body. Each emotion registers its unique frequency. The body thrives on frequencies related to love, joy, and happiness.
When the body alerts us with an abnormality such as anxiety, pain, sadness, discomfort, allergies, or recurring physical injury, it creates the opportunity to reach the causal issue, or "root" of the problem.  InteriorWerx adjusts the frequencies back into true health.
By attaching to the body's frequencies, Susan Curry locates the root emotional current, primarily lodged within the body's organs. The cause of the abnormal frequency is easily released by pulling up the original reason for the frequency abnormality and bringing the "story/scene" back to light.
Once free of the prior abnormal frequency, health returns to true form. The release provides immediate "relief", and the body is then ready for full recovery.  This allows for a long lasting nutritional aspect to be realized.
InteriorWerx' health modality is a natural remedy of optimum condition for body and mind. This program has proven results.
For a group presentation or private session, contact:
sessions@interiorwerx.us
www.interiorwerx.us