Description
Hydration & Health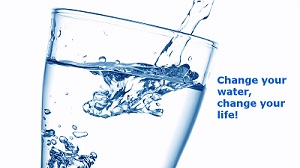 Presented by water expert George Henner, this complimentary class reveals valuable knowledge about the quality of water and how you can achieve your best health.
Additionally, Susan Curry offers complementary nutritional download ($65 Value) for those in attendance.
Free parking Stockton Avenue, metered parking on Clark Street. Please check in with doorman upon arrival.
About George Henner:
Between no kids and no significant other, George Henner, STILL manages to save lives through hydration. It's a juggle, and the balls often drop, but thankfully he has the good sense to walk dogs every once in a while. Henner has had well over 2,190 days of experience in the health realm, and over 110 degrees in the Nevada sun. When he is not meditating, you can find him slapping tap and bottled water out of people's hands. If you overhear someone saying with love and compassion, "respect your body, you matter", it's most likely the one and only George Henner Jr.
hennerhealth.com
multipureusa.com/ghenner