Description
You are cordially invited to attend the USA EB-5 Expo taking place in Hyderabad on August 26th from 1.30pm to 5.30pm. This expo will present information about immigration to America through investment for you and your family. Have all of your investment-based US immigration questions answered. You will get to meet a well qualified US immigration attorney who will give you personalized information on immigration options for you and your family. You will get information about a US-based investment opportunity which can help you and your family get Green Cards fast.
PROGRAM
What are the basics of USA Immigration? What are the main categories of immigrating to USA - both for temporary visas and permanent Green Cards?
What is an EB5 investment opportunity?
What is US Congress (parliament) doing on US immigration law?
What is the effect of President Trump on US immigration so far? And what will it likely be in 2018?
How does the EB5 application process work?
What are the risks and rewards of EB5 investment?
Final Session:1-on-1 Questions and Answers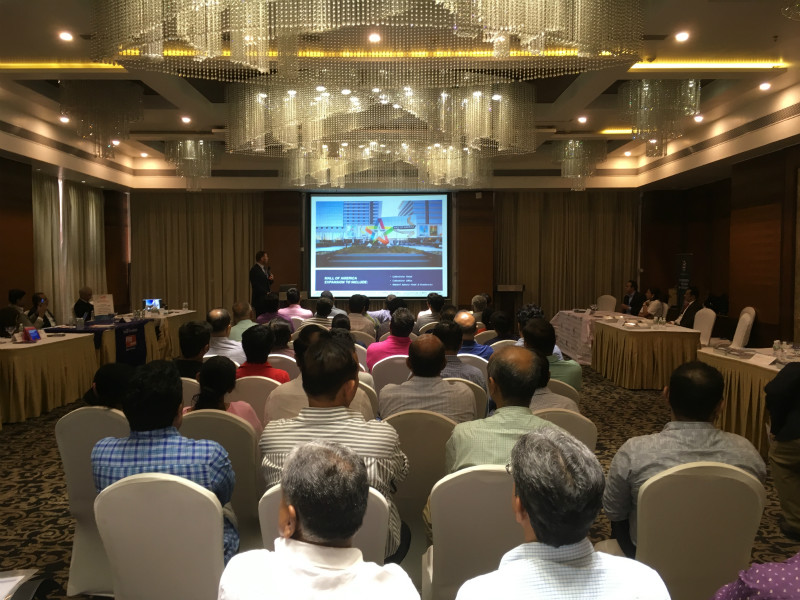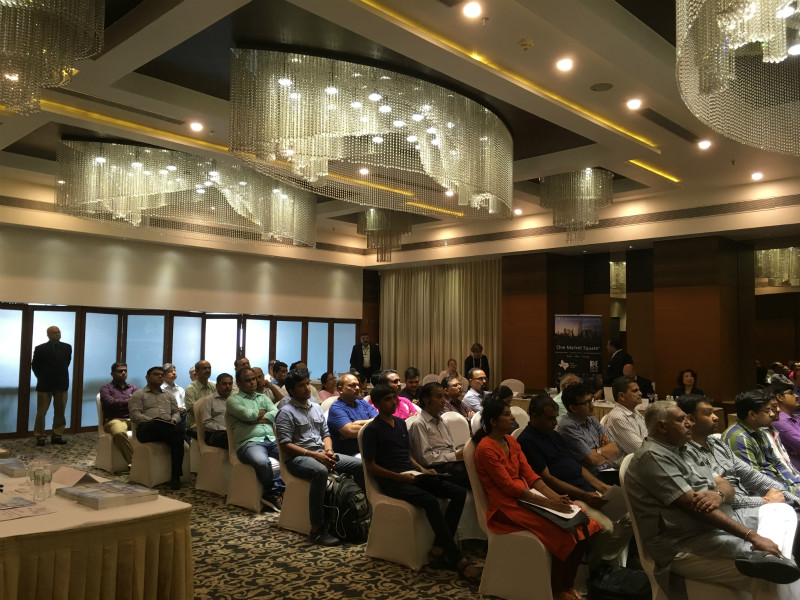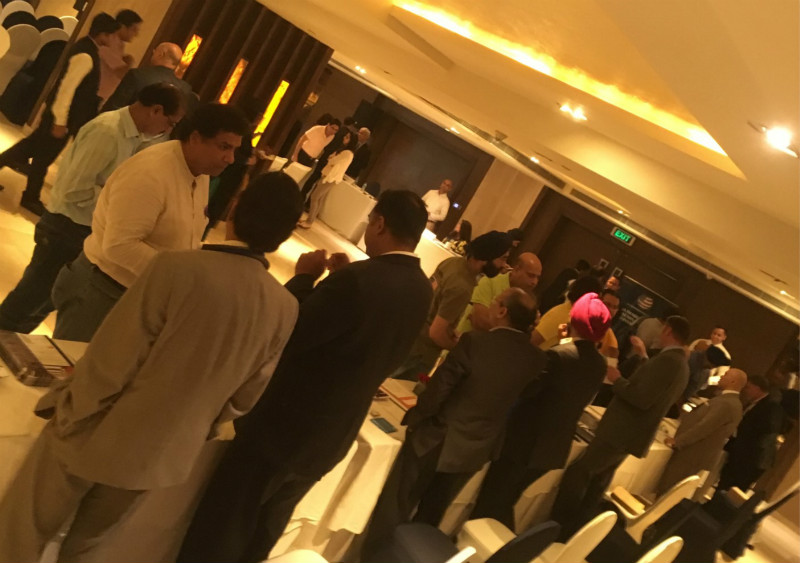 Testimonials
"The presentation shared by the Immigration attorney which comes all the pros and cons of EB-5 Investment" – A. G
"Basic knowledge about this program and risk factor involved in the program" – Anonymous
"The expo is very valuable and knowledgeable" – Anonymous
"Networking with various stake holders is valuable, can include bankers like us to clarify on transaction processing" – S. D
"The expo has provided a good platform to the investors for get all information on EB5 program, regional centers, attorneys which will facilitate decision making to Invest. - Anonymous
What is an EB-5 Investor Visa?
An EB-5 investor visa is a United States visa which provides a green card for foreign nationals who invest money in the United States creating 10 US jobs.
Speakers:
Rohit Turkhud - a Partner in Fakhoury Global Immigration
Rohit Turkhud, a Partner in FGI, has been practicing immigration law for over thirty years with an abated passion for helping clients achieve their aspirations. "The look of happiness on people's faces and their emails of expressions of gratitude when they achieve their immigration goals, whether they are short term or long term," he says, "is quite satisfying. And it allows me to interact with people – a huge plus for me." Formerly a Partner with Nallaseth & Turkhud PLLC, Rohit joined FLG in 2012 where he specializes in IT industry-based and EB-5 (immigrant investor) visas. He authors a column on immigration law for the North American edition of India Today and has contributed articles to the PERM Book (ILW.com: 2017). Rohit is also a frequent participant at ILW and Forum for Expatriate Management (FEM) conferences where he has presented on PERM and EB-5 visas. In addition, he hosts a bi-weekly immigration show on Jus Punjabi, a national cable network channel in India. Fluent in Hindi, Gujarati, and Marathi and a world traveler, Rohit sees his practice as one of continuous learning: "I am a continuing student. I am lucky enough to have colleagues who may know some aspects of the law in greater detail;" although, he says that "I have the ability to offer the 'broader' vision and spot issues quite well." Rohit earned a Bachelor in Communication and an LL.B., both from the University of Mumbai. He completed an LL.M. at the Law School at the University of Pennsylvania. A member of the American Immigration Lawyers Associations (AILA), Rohit is licensed in the state of New York. As a Partner, Rohit sees his professional goals as ensuring "that FGI earns the reputation of consistently providing the best customer service to each client." In his spare time, he enjoys travel, music, reading, and spending time with his family.
Peter B. De Neufville, Executive Chairman - InterLand Development Corp
InterLand Development Corp. is a real estate investement company which manages assets in the states of New Jersey, Louisiana, Oklahoma, Texas, Vermont and Wyoming. He was Executive Chairman of Voltaix, Inc., a leading global manufacturer of chemicals for the semiconductor industry, from 2000 – 2013. During his tenure he raised $130,000,000 of primarily non-dilutive financing, drove product scale-up, and oversaw the design and construction of three state-of-the-art manufacturing facilities in the U.S. and Korea. The company was purchased by Air Liquide S.A. of France in 2013. He has a Ph.D. from the University of London King's College and a B.A. from Tulane University.
Ali Nazari, Investment Relations Manager - InterLand Development Corp
Ali [ Mr. Nazari] oversee's Interland Developement's investor relations. He works closely with InterLand's senior executives both at the front office and in the field to follow the progress of all projects. He is responsible for making sure that prospective investors have the answers they need to make informed decisions. Mr. Nazary also works as a liaison with InterLand Development's legal team to insure timely review and filing of investor documents. He has a M.A. from the London School of Economics and a B.A. from the University of California at Los Angeles.
Yogi patel, CEO - Iuzeit
Yogi patel is the Founder and CEO of iuzeit, a Dallas based technology startup. iuzeit helps consumers make the best shopping decisions by providing them with the most recent and up-to-date data. Yogi started his professional career working in application and database maintenance, as a systems analyst, and quickly progressed to a Technical Lead for telecom giant, AT&T. However, having been influenced his entire life by his father a fellow entrepreneur, Yogi left the corporate world in 2013 to start his own company. Initially, Yogi set out to create a social networking platform that would help connect people to trusted information. Through hours and hours of audience research Yogi determined that consumers did not have access to the most appropriate information to make the best shopping decisions. From that moment on iuzeit's mission was clear. Help people make the best decisions by putting the right data in front of them. Today that mission is focused on the consumer electronics market and with an understanding that the pain points in any consumer journey whether product or business are similar the door is open to expand into new verticals such as beauty, health, and baby products. It's iuziet's aim to become the layer between consumers and the digital world guiding people to the correct information. Since 2006 Yogi has held various leadership positions at BAPS, a volunteer-based organization dedicated to improving society through individual growth by fostering the ideals of faith, unity, and selfless service. Most notably Yogi served as a National Director of the BAPS organization Youth Program leading a group of 200+ nationwide volunteers in the planning and execution of national events, curriculum, and member communication. Through BAPS Yogi has had the opportunity to better his leadership, management, and organizational skills that have better prepared him to run iuzeit. Most recently Yogi completed the accelerator program at Plug and Play, a global accelerator operating 50+ programs a year world wide. Yogi holds a Bachelor of Science degree in Computer Engineering from Southern Methodist University.