Event Information
Refund policy
Contact the organizer to request a refund.
Eventbrite's fee is nonrefundable.
Transformative Worship Experiences for Online and In-Person Expressions of Church
About this event
As our world becomes more and more "hybridized", we must learn to share the Gospel in ways that speak to both online and in-person audiences.
While the pandemic led many churches to embrace some basic online broadcasting, creating transformative worship experiences for both in-person and online audiences will require a robust theology of worship and understanding of the mediums.
In this track of the Resilient Church Academy author, coach and creative worship specialist Jason Moore will guide you in an exploration of the ideas, strategies and best practices for engaging in transformative Hybrid worship in this present time.
DETAILS
Thursdays from 11am -1pm Eastern
August 12 / 19 / 26
Presenter: Jason Moore
WHAT YOU WILL LEARN
9 strategies for how to tell the gospel story in a new time
3 strategies for how to create BOTH/AND hybrid worship where neither online or in-person audiences feel like an afterthought
A robust plan for creating powerful first impressions and following up with guests
SESSIONS
August 12 - Session 1: Telling the Old Story in a New Time
In the first training, we'll frame the conversation by considering how stories go from book to film form. We'll learn why we should and how to consolidate, adapt, reimagine, embrace the limits of two settings, build community, deal with technology, copyright and more. This primer on online worship, with some in-person considerations included, will set the table for our second training which will dig deep into hybrid worship.
August 19 - Session 2: BOTH/AND: Hybrid Worship That Works for Online and In Person Audiences
We'll take the lessons of part 1, and build upon them to consider how to create worship where both our online and in-person audiences feel like they are the primary audience. No one wants to feel like an afterthought. Without a sound strategy, we may inadvertently turn the in-person audience into a "studio audience" for the people watching at home - or (more likely) we'll speak only to the people in the building and make those watching online like observers rather than participants. We'll outline and dig deep in to three primary strategies: Pre-Both/And Worship, Real-Time Both And Worship and Post-Both/And Worship. And we'll learn how to audit every experience you create to insure that both audiences are considered.
August 25 - Session 3: Guest Readiness Best Practices for In-Person and Online worship
Hospitality looks different in the age of COVID, but it is still extremely important. In this session, we'll look at the top 5 questions that regulars and guests alike are thinking but will never take the time to ask. In order to earn the second, third and ongoing visits from our guests - online and in-person - we must be poised to receive them. You'll walk away from this session resourced for how to build a robust plan to build meaningful and lasting relationships regardless of how people engage with you (online or in-person).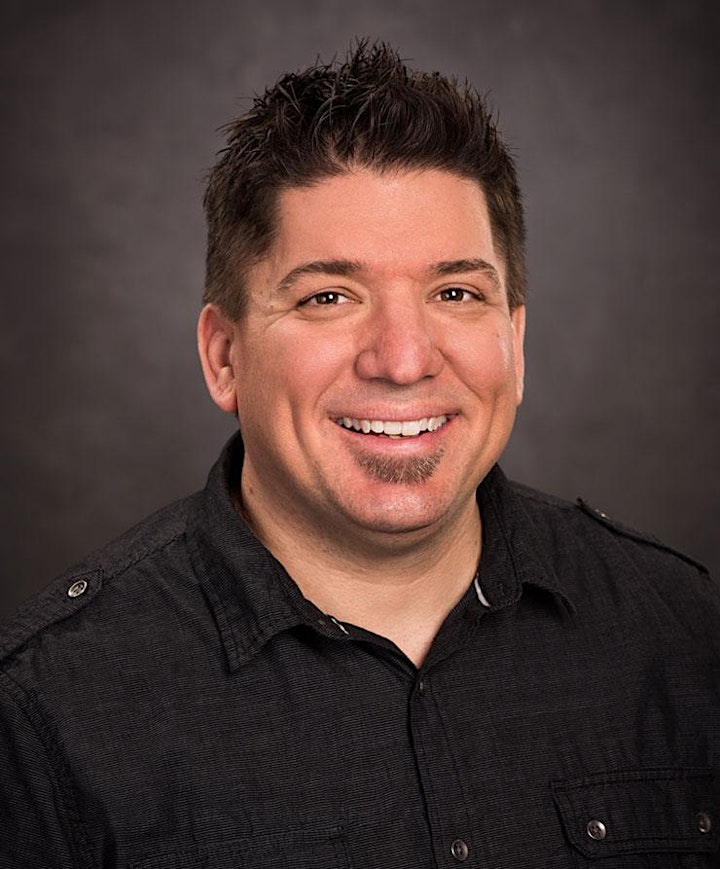 PRESENTER
Known for his pioneering work in collaborative worship design and guest readiness, Jason Moore has devoted the last two plus decades to resource development, training, and coaching & consulting that works for local churches of all sizes, worship styles and means.
The author of 10 books, Jason has designed worship alongside such leaders as Nona Jones, Adam Hamilton, Michael Slaughter, Tony Campolo, Brian McClaren and Leonard Sweet. He has also lead hundreds of seminars and keynote addresses across North America - teaching in 47 of the 50 states in the USA.
Jason began his ministry in the late 90s at Ginghamsburg United Methodist Church in Tipp City, Ohio and later went on to co-found Midnight Oil Productions. In addition to Midnight Oil, Jason has worked with numerous denominations as a creativity consultant, media producer and trainer.
In the secular world, Jason has collaborated with several Hollywood producers in film and television, and has produced numerous book trailers for New York Times best selling authors such as Ariana Huffington, Seth Godin, Robert Greene, Ryan Holiday and Mark Ecko.
Date and time
Location
Refund policy
Contact the organizer to request a refund.
Eventbrite's fee is nonrefundable.