Event Information
Location
Cathedral of Faith Church of God in Christ
1137 Avon Ave SW
Atlanta, GA 30310
HYBRID WORSHIP @ THE CATHEDRAL | ONSITE COVID TESTING | PRE-REGISTRATION IS REQUIRED FOR BOTH.
About this event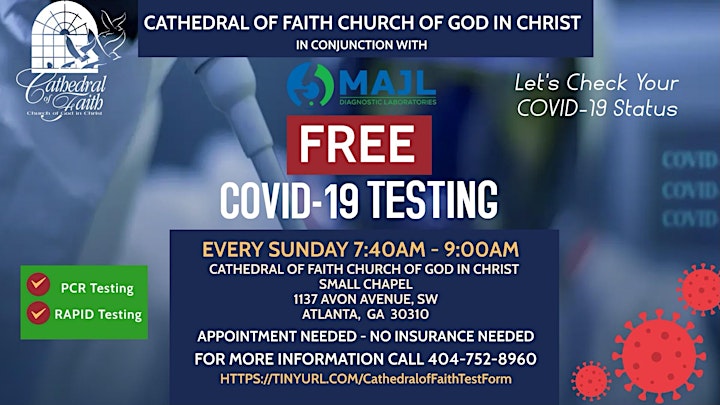 Pre-register via the link for COVID Testing.
https://intakeq.com/new/n0qxts/3XWHRi/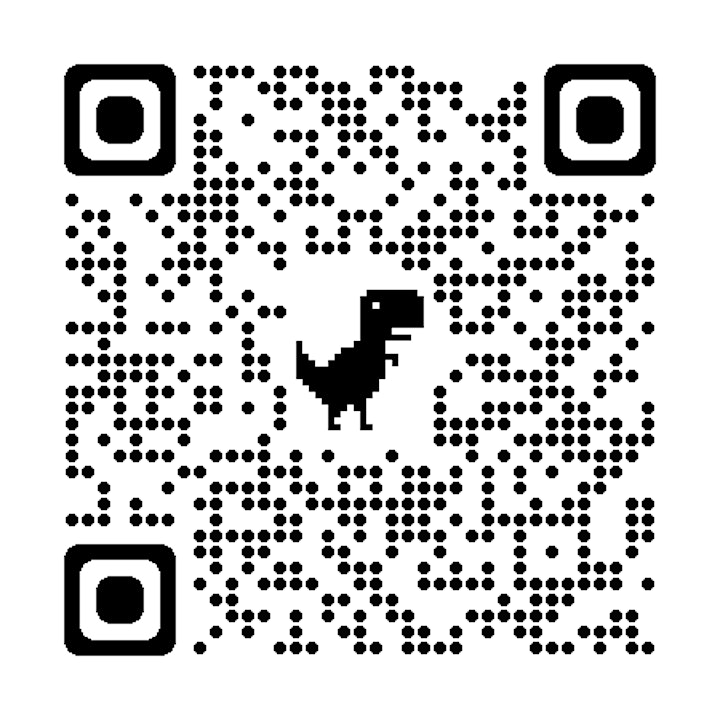 PLEASE READ THE FOLLOWING IMPORTANT INFORMATION
About this event
To maximize your protection and reduce the risk of you contracting the COVID-19 virus, the following safety measures that are in place include, but are not limited to the following:
The church building has been cleaned and disinfected, including disinfection of heavy transit areas and high-touch surfaces (e.g., doorknobs, bathrooms, microphones).
Multiple hand sanitizer stations are stationed throughout the church, including at all designated entrances and exits.
The Sunday in-person worship service will begin promptly at 9:30 am. Check-in will begin at 9:00 am and the doors to the sanctuary close promptly at 9:25 am.
Once you register, you will receive an email confirmation for you and the members of your household that you registered. Bring the confirmation with you (print or mobile) to gain entry into the church.
Your temperature will be checked once you enter the building.
To ensure proper social distancing according to CDC guidelines, seats will not be reserved. An usher will guide everyone to your seats.
Household members are allowed to sit together. We strongly suggest that household members arrive together in order to be seated together in the sanctuary. If you and your household members arrive separately, you will be seated separately.
We advise parents to keep their children with them at all times before, during, and after the service.
Face masks must be worn at all times for your safety and the safety of others. Face shields will not be allowed unless they are accompanied by a mask. Anyone inside the building will be required to wear a face mask. Those leading the service will wear a face mask when they are not speaking or singing. Participants should bring their own face mask. A limited number of masks will be available for those who may not have one.
We advise against making any form of physical contact with other attendees, including shaking hands, hugging, etc. Singing, clapping, raising your hands are allowed. But face masks must be worn at all times.
After the service, we request that all social interaction be moved outside the sanctuary to maintain social distancing. It is harder to spread the COVID-19 virus outdoors with proper social distancing.
Please stay home if you are feeling sick or have tested positive for COVID-19.
Location
Cathedral of Faith Church of God in Christ
1137 Avon Ave SW
Atlanta, GA 30310