About this Event
NOTE: Visitor parking is free and is located in the parking garage adjacent to the Microsoft office in Building 8000. Visitors should enter the garage off the roundabout in front of the office building. Access to Visitor Parking on Level P-0 is through the first parking gate on the right. PIN: 005490#
With the disappearance of the network perimeter, identity has become the last line of defense from cyberattacks. At Hybrid Identity Protection (HIP) Tech Day, join the world's foremost identity and access management experts, Microsoft MVPs, and industry peers working to solve complex infrastructure and cybersecurity challenges. This one-day regional event fosters a community of knowledge-sharing – with topics ranging from multi-factor authentication, identity governance, privileged access management, and more!
Your ticket includes:
Entrance into Educational Speaker Sessions
Entrance into Exhibit Area
Catered Breakfast and Lunch
Entrance into Networking Happy Hour
Conference Materials
Who should attend
This event is for IAM, IT infrastructure, and cybersecurity professionals.
Mobile workforces, cloud applications, and digitalization are changing every aspect of the modern enterprise. And with radical transformation come new business risks. HIP Tech Day is for IAM, IT infrastructure, and cybersecurity professionals charged with supporting hybrid, multi-cloud environments and defending against emerging threats. Participants discover innovative approaches and real-world solutions to safeguard directory services on-premises and in the cloud.
What to expect
Learn key insights and trends in today's evolving hybrid identity landscape
Discover proven practices that you can apply to your unique environment
Network with IT professionals facing similar infrastructure and security challenges

Industry partners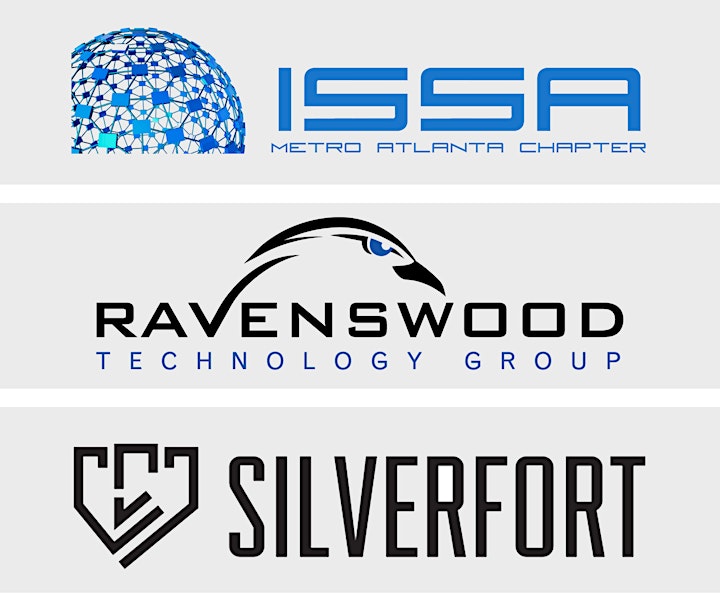 Agenda
10:00 am – 10:15 am: Opening Remarks & Welcome
10:15 am – 11:00 am: Speaking Session

Passwords Must Die! An Introduction to FIDO2
Gil Kirkpatrick | Chief Architect at Semperis
Passwords are one of the weakest links in the authentication process that protects your systems and data. 80% of all data breaches involve stolen credentials like passwords. The recently ratified FIDO2 standard makes passwordless authentication a reality. Learn how FIDO2 works under the covers and how you can use it to protect your IT environment.
About the speaker:
Gil Kirkpatrick is a long-time veteran of the commercial software industry and has focused on identity and access management products since the early 1990s. He has held technology leadership roles at HTS, NetPro, Quest Software, and ViewDS Identity Solutions, and is known as the founder of the Directory Experts Conference (later renamed The Experts Conference). Kirkpatrick is the author of Active Directory Programming, the original reference book for developers working with Microsoft's Active Directory. He has been nominated as a Microsoft MVP for Active Directory and Enterprise Mobility for each of the last 15 years.
11:00 am – 11:15 am: Break Time
11:15 am – 12:00 pm: Speaking Session
10 Quick Identity Wins with Azure AD
Brian Desmond | Principal at Ravenswood Technology Group
Whether you currently use Azure AD Premium or you're thinking about it, having a foundational understanding is a must. We'll talk about 10 easy wins that you can implement quickly without a ton of work. This session will equip you to start using Azure AD quickly, save money, and get measurable wins from your cloud identity investment.
About the speaker:
Brian is an independent consultant and Microsoft platform expert focused heavily on Enterprise Mobility, Active Directory, Identity Management, Exchange, and Office 365 architecture/engineering projects for commercial enterprise and higher education customers. With a track record of successfully executing complex consulting engagements in these areas, Brian has delivered numerous enterprise scale deployments at various Fortune 100 and larger scale organizations as well as dozens of K-12 and Higher Education institutions and public sector customers across state and local government.
12:00 pm – 1:00 pm: Networking Lunch
1:00 pm – 1:45 pm: Speaking Session

Azure AD Password Protection: The Cloud Security Service Your Active Directory Needs Now
Sean Deuby | Director of Services at Semperis |15-time Microsoft MVP
Microsoft has finally provided a service that secures the single most critical password-related security risk in the enterprise today: common passwords. And it's (mostly) free! In this session you'll learn about modern password policy recommendations, how Azure AD Password Protection works, and how to deploy it to protect your hybrid identity infrastructure.
About the speaker:
Sean brings 30 years' experience in enterprise IT and hybrid identity to his role as Director of Services at Semperis. An original architect and technical leader of Intel's Active Directory, Texas Instrument's NT network, and 15-time MVP alumnus, Sean has been involved with Microsoft identity since its inception. Since then, his experience as an identity strategy consultant for many Fortune 500 companies gives him a broad perspective on the challenges of today's identity-centered security. Sean is an industry journalism veteran; as former technical director for Windows IT Pro, he has over 400 published articles on AD, hybrid identity, and Windows Server.
1:45 pm – 2:30 pm: Speaking Session

Preventing Lateral Movement (Including Mimikatz) with Agentless AI-Driven Authentication
Mike Carroll CISSP | Senior Engineer at Silverfort
Lateral movement refers to techniques cyber attackers use to progressively move through a network, searching for targeted key data and assets. They typically use multiple ways to get basic access, such as a phishing attack or malware infection, then leverage identity-based vectors to elevate their privileges and move from one machine to another. Detecting lateral movement is difficult because from there's nothing unusual going on.
In this session we will review some of the typical techniques used for lateral movement and explain how AI-driven agentless authentication can effectively detect and block it.
About the speaker:
20 years' experience in IT, growing from desktop technician to Unix systems administrator to IT Director and into independent consulting and Presales engineering delivering world class solutions to world class companies spanning every major industry.
2:30 pm – 2:45 pm: Break Time
2:45 pm – 3:30 pm: Speaking Session

Provisioning Identities with Security First Frame of Mind in the Hybrid IT Environment
Andrew Cedergren MCITP | IAM, Senior Security Engineer Lead at Delta Air Lines
From On-Premise, Cloud to Account and Role Types. We will deep-dive on provisioning controls (Authentication, Authorization and Audit) establish security by design approach through-out the life cycle of an account within the hybrid identity framework. This will include security methods and control that can be leveraged for Active Directory, Azure/Active Directory, Amazon Web Services.
About the speaker:
15 Years' experience, with targeted focus across Directory Services and Identity Access Management for Information Security. Delivering solutions through architectural guidance and engineering for world-class organizations, including varying companies of any size and industry type.
3:30 pm – 4:30 pm: Speaker Panel

Discussing Ransomware, Risk, and Recovery
Special Guest: Damien Suggs | ISSA Metro Atlanta Chapter
Join our speakers in a panel discussion as they share their insights on topics that affect today's identity and security practitioners. For example, how is malware challenging traditional disaster recovery risk analysis? What should organizations really be preparing for? Ask our experts anything.
About the speaker:
Systems security professional with a background of over eighteen years of extensive IT infrastructure and sixteen years of web application and network security experience. A proven track record of providing network and web application solutions in diverse environments. Dedication to the protection of information and information systems.