Description

HXL Checkup
The Healthxl team are excited to announce our HXL Checkup weekend open for Registration. Please follow this link to register for what promises to be an exciting weekend, bringing together entrepreneurs, engineers, designers, scientists and doctors to collaborate on some of the key Health problems as identified by Industry leaders. Be sure to register early as places are limited!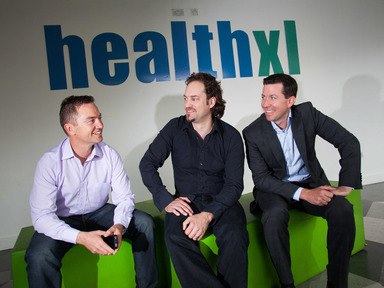 This is a weekend event open to individuals or teams who are interested in bringing their skills or ideas to bear on one of the worlds biggest problems. We want to hear from, not only individuals or teams who already have a solution to a health problem but, also individuals that have skills and ideas that could help develop IT solutions to health problems. The event will kick off on Friday 30th November in the Healthxl offices in the Trinity Enterprise Campus in central Dublin. Over Saturday and Sunday teams will focus on developing a business model canvas using the LEAN Startup Methodolgy and validating their solutions with the help of Healthxl mentors. On Sunday afternoon teams will pitch their solutions and have them health checked by our Healthxl Panel of experts including Dr Johnny Walker, Jim Joyce, Martin Kelly, Eoghan Jennings and Dr. Conor Hanley.
If you have a digital health solution that you would like to work on as part of the event please submit it to be included by completing this short questionaire.
Event Agenda (from 5:30pm Friday 30th November)
Welcome reception

Opportunities within Digital Health -

Dr Johnny Walker

The Healthxl Checkup and what it can do for you -

Martin Kelly

LEAN Startup Business Canvas Model -

Eoghan Jennings

Project Pitches

Networking and team forming

Development of Business Canvas models and customer validation (Saturday)

Presentations and Project Healthchecks by Healthxl Team & Mentors (Sunday).
If you have any question please contact Jean Dunne, contact details below:
E-mail: jean@healthxl.org
Sponsors