Hvordan tidlig identifisere problemer og redde IT-prosjekter i nød?

Tuesday, May 31, 2016 from 8:00 AM to 10:30 AM (CEST)
Event Details
Rundt 10% av alle IT-prosjekter blir enten stoppet før de er ferdige eller fullfører uten å levere særlig nytte. Mange av disse prosjektene kunne vært reddet dersom man oppdaget problemene tidligere og/eller hadde tilstrekkelig kompetanse til å endre kursen på prosjekter som allerede var i store problemer. Frokostseminaret 31. mai tar for seg hva som er tidlige kjennetegn på prosjektproblemer og hva man kan gjøre for å snu prosjekter til å bli suksessfulle.
---
Hovedinnlegget holdes av den som trolig har forsket mest på dette temaet av alle: Professor Mark Keil fra Georgia State University (sites.google.com/site/markkeil). Mark Keil vil gi eksempler på prosjekter som har fått problemer og hvordan de ble snudd til å bli suksesser, hva som er typiske indikatorer på at et prosjekt vil få problemer, forklare dynamikken i hvordan problemer utvikler seg, samt gi råd til hvordan man redder IT-prosjekter med store problemer. Vi vil også vi få en presentasjon av Jan Erik Ressem (IT-direktør i Lånekassen 2007-2013 og nå IT-direktør i Tolletaten). Han vi presentere sine erfaringer med betydelige utfordringer i LØFT-prosjektet til Lånekassen som fikk en trang start, men etter hvert ble et svært vellykket IT-prosjekt. Det vil bli muligheter for spørsmål og diskusjon i etterkant av begge presentasjonene.
---
Målgruppe for seminaret: IT-ledere, IT-kunder, IT-leverandører og andre som ønsker å bli bedre på å redusere prosjektrisiko og å unngå feilslåtte IT-prosjekter. 
---
Påmelding: Det er gratis å delta, men påmelding er nødvendig. Dersom seminaret blir fulltegnet vil de som først melder seg på bli prioritert.
---
Veibeskrivelse: Seminaret arrangeres ved Institutt for Informatikk, Universitetet i Oslo (Forelesningssal: Simula): Gaustadalléen 23 B.  
---
Foredragsholdere: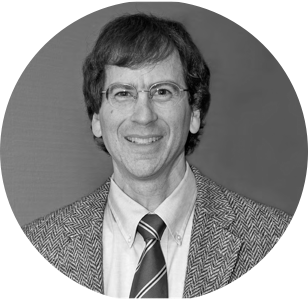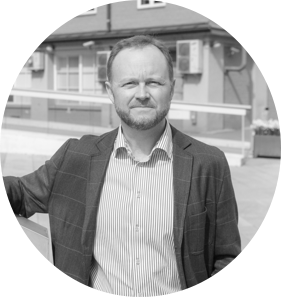 Mark Keil, Georgia State University                        Jan Erik Ressem, Tolletaten 
---
Program: 
08.00: 

 Frokostservering starter

08.30:


 Velkommen v/Lars Groth, Universitetet i Oslo

08.35:

 Identifying and Rescuing a Project That is in Deep Trouble v/ Mark Keil, Georgia State  University

 

Project failure in the information technology (IT) area is a costly problem and projects can often get into deep trouble. In many cases, these projects seem to take on a life of their own, continuing to absorb valuable resources, while failing to deliver any real business value—a phenomenon known as escalation of commitment to a failing course of action. This presentation will focus on how to identify and rescue such projects. Starting with an actual example of IT project escalation, the presentation will first identify some of the factors that can promote escalation and the three stages that projects commonly go through as they escalate. The presentation will then introduce key de-escalation drivers and the four phases that a project normally goes through as it undergoes de-escalation. Finally, some tips for rescuing a project that is in deep trouble will be offered.

Mark Keil is a Distinguished University Professor and the John B. Zellars Professor of Computer Information Systems at Georgia State University. Keil's research focuses on IT project management and decision making in that context, including escalation and de-escalation decisions, risk management decisions, and project status reporting decisions. He has been on the editorial board of Information Systems Research, where he served as Senior Editor, and MIS Quarterly, where he served as Associate Editor.

09.35:
 

Spørsmål og diskusjon (ledet av Kjetil Strand, Promis)

09.50:
 Underøkelse v/ Magne Jørgensen 
10.00:

 Snuoperasjon i Lånekassens største IT-prosjekt v/ Jan Erik Ressem

 

I perioden 2008-2015 gjennomførte Lånekassen det største IT-prosjektet i virksomhetens historie, som det største enkeltprosjektet i Lånekassens moderniseringsprogram LØFT. De første 2-3 årene bød på svært store utfordringer, med vesentlige forsinkelser, store overskridelser av estimater og omfattende kontraktskonflikter mellom kunde og leverandør. I 2010/2011 ble det gjort krevende og gjennomgripende endringer i prosjektets gjennomføringsmodell, arbeidsmetodikk og inngåtte avtaler. Prosjektet gikk etter dette på så effektive skinner at det ble fullført i 2015 helt innenfor opprinnelig kostnadsramme vedtatt i 2007 og med alle planlagte gevinster nådd. Blant gevinstene var total utskifting av alle kjernesystemene, en fulldigitalisert etat og betydelige kostnadsbesparelser. Hvordan er en slik snuoperasjon mulig i en statlig virksomhet underlagt KS-regimet for prosjektstyring? Jan Erik Ressem forteller om sine erfaringer med denne snuoperasjonen. Se mer om Lånekassens moderniseringsprogram her: https://www.lanekassen.no/nb-NO/Om_Lanekassen/Fornyelse-av-Lanekassen/




Jan Erik Ressem var IT-direktør i Lånekassen fra 2007-2013. Han hadde da 11 års bakgrunn som systemutvikler og leder hos IT-leverandøren Computas. Han satt tett på snuoperasjonen som ble gjennomført i Lånekassens moderniseringsprogram. Jan Eriks utdanningsbakgrunn er cand.scient. i informatikk fra UiO, og han er i dag IT-direktør i Tolletaten. https://no.linkedin.com/in/ressem 

10.25:
 

Oppsummering undersøkelse

10.30:


 Seminaret avsluttes
---

Seminaret arrangeres med støtte fra Regionalt Innovasjonsprogram, Akershus Fylkeskommune, og Virkemidler for regional FoU og innovasjon (VRI) Oslo-Akershus.
Have questions about Hvordan tidlig identifisere problemer og redde IT-prosjekter i nød??
Contact HIT-nettverket
When & Where

Institutt for Informatikk, Universitetet i Oslo (Forelesningssal: Simula)
Gaustadalléen 23 B
0373 Oslo
Norway


Tuesday, May 31, 2016 from 8:00 AM to 10:30 AM (CEST)
Add to my calendar
Organizer
Seminaret arrangeres av HIT-nettverket og Prosjekt Norge