Hvordan lykkes med å skape gevinst av digital transformasjon?

Tuesday, April 9, 2019 from 8:30 AM to 4:30 PM (CEST)
Event Details
Endring og digital omstilling er krevende. Hastigheten på endringer i dag krever nytenking og bevisste valg i investeringer og ressurser.  For å lykkes kreves innovasjon og fokus på det som skaper verdi – alt annet er overflødig.
Chris Potts er en internasjonal anerkjent mentor og foredragsholder innen hvordan investere i og sikre verdi av endringer. Chris har skrevet en rekke bøker rundt dette temaet. Primesource er derfor stolte av å få han til Norge for å inspirere og dele sine erfaringer og beste praksis for hvordan lykkes med å skape gevinst gjennom endring og digitalisering.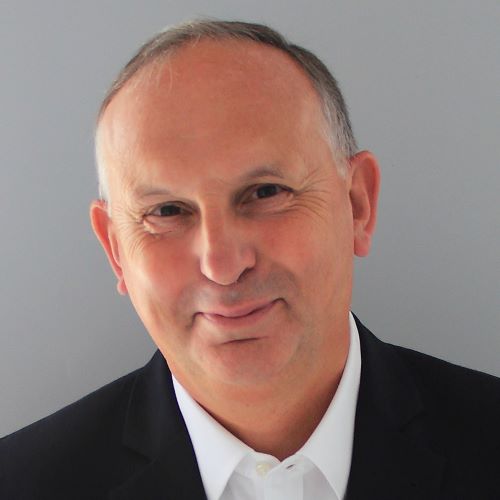 Chris vil gi deltagerne et praktisk og interaktivt program på hvordan lykkes med å skape gevinst gjennom endring og digitalisering. Seminaret foregår på engelsk og deles i 2 deler. Registrering åpner fra kl 08:30. 
Part 1: Interactive keynote with Chris Potts
09:00 - 11:30:  How to be excellent at creating outcomes from change
v/Chris Potts Worldwide Specialist in Enterprise Investment
We need to take the best of what we have, re-purpose and upgrade it for the digital and agile world of today.Transform your thinking form projects driven portfolio of changes to goals-driven – and how to make that happen. Transformation requires a diverse set implementation methods - such as "waterfall", "agile" and informal changes - we will see how to be flexible enough to handle them all, within a robust and consistent approach for investing in change.
11:30 - 12:30: Lunch and discussions
Part 2 : Exclusive Workshop with Chris Potts (separate tickets)
12:30 - 17:00 – Practical learning session and hands-on discussions with Chris Potts
This session allows an exclusive group (max 25 participants) to elaborate and discuss the challenges in succesfull transformation directly with Chris Potts. In his challenging and inspiring way, Chris will take us through a set of scenarios and excercises enable all participants hands-on experience and exchange of thougts.
Transforming your Change Portfolio from projects-driven to goals-driven


Get practical experience on the advantages and design of a goals-driven portfolios, and tranform from projects-driven approaches.





How to validate your process, culture and capabilities for investing in change


The attendees will get practical experience in diagnosing their organisation's personality, maturity and process as an investor in change, and how to use this assessment to improve your capability for change.
When & Where

Radisson Blu Plaza Hotel
3 Sonja Henies plass
0185 Grünerløkka
Norway


Tuesday, April 9, 2019 from 8:30 AM to 4:30 PM (CEST)
Add to my calendar
Organizer
Primesource misjon er å sikre vellykkede digitaliseringstransformasjoner for våre kunder gjennom nøkkelpersoner med bred og allsidig kompetanse innenfor tunge omstillinger, strategisk rådgivning, virksomhetsarkitektur, porteføljestyring samt  program- og prosjektledelse.
Vår kongstanke er å være foretrukken leverandør av nøkkelpersoner
innen digital fornyelse.
Primesource spesialiserer seg på praktisk bruk av virksomhetsarkitektur i prosjekt- og programledelse av store transformasjoner. Dette krever praktisk og integrert bruk av en rekke ulike metoder, praksis og rammeverk.
Vi kaller det Mixed Methodology Arts.
Se www.primesource.no for mer informasjon.