Description
Aloha HVCA Members and Friends,
Join us on Thursday, June 22, 2017 to learn how we are investing in our kid-preneurs. What are the K-12 programs in Hawaii helping to grow and train the next generation of entrepreneurs? How are we planting that seed and showing our youth Hawaii is a place that can support these endeavors as they continue to grow?
Please take advantage of the HTDC Entrepreneur Scholarship, which provides a 50% discount for startup founders to attend HVCA luncheons. Mahalo to HTDC for providing access and resources for our local entrepreneurs.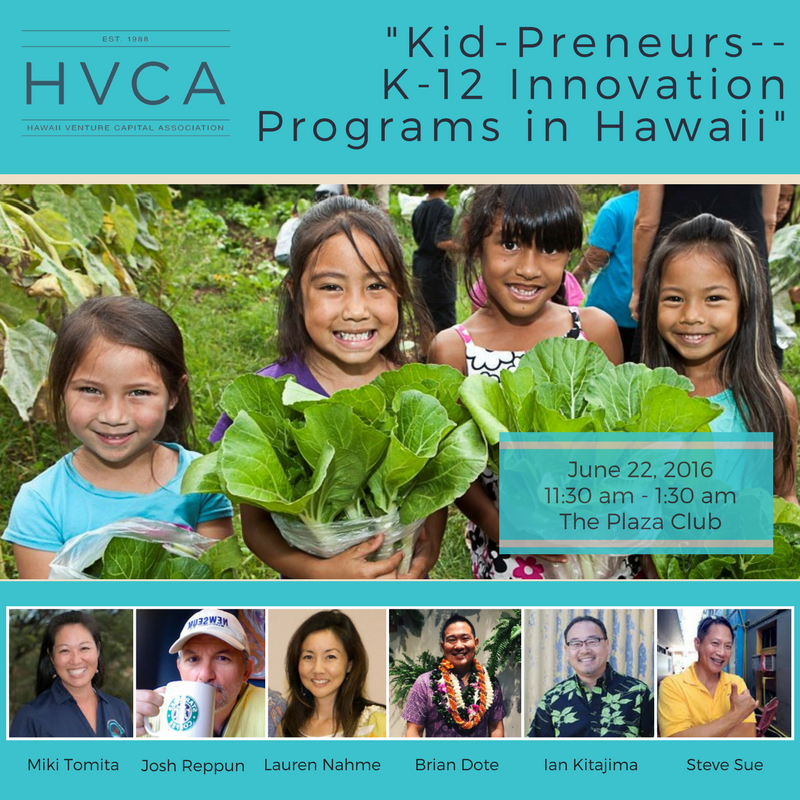 Featured Panelists:
* Miki Tomita - Co-Founder, Education Incubator and Program Director, Moonshot Laboratory HI
* Josh Reppun - Most Likely to Succeed ("MLTS") Ambassador
* Lauren Nahme - Vice President of Strategy and Innovation, Kamehameha Schools
* Brian Dote - Chief Innovation Officer, Mid-Pacific Institute

* Ian Kitajima - Director of Corporate Development, Oceanit

* Steve Sue - Chairman, BizGym Foundation and Lemonade Alley

Moderator:
* Meli James - President, HVCA

Location:
The Plaza Club
900 Fort Street Mall, 20th Floor, Honolulu

Date: Thursday, June 22, 2017

Time: 11:30 - 1:30 p.m.

Ticket includes lunch:
* $39 HVCA Members with member code
* $49 General - Early Bird
* $59 General - At the Door
* $24 with HTDC Entrepreneur Scholarship
* $25 Student with ID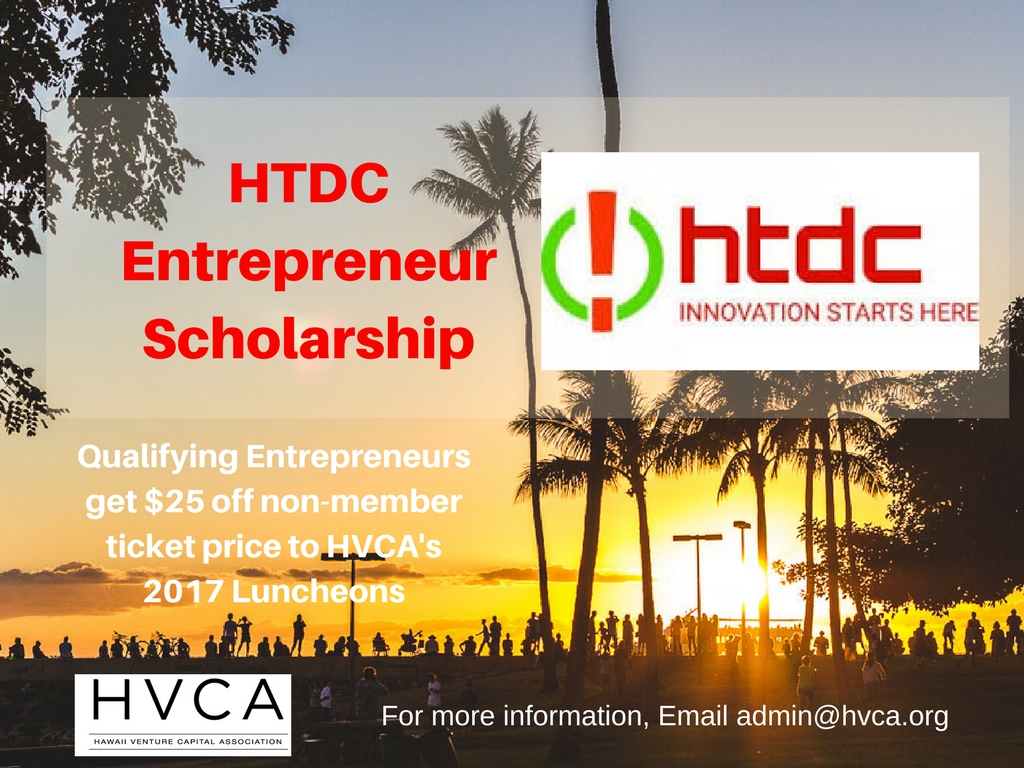 Criteria for Scholarship Application
* Must be an Entrepreneur in Hawaii or a Hawaii Startup doing business in Hawaii.
* Must apply no later than 3 days prior to the luncheon.
* Maximum 2 scholarships per startup, per luncheon.
* Student entrepreneurs are eligible, but need to be working with an eligible startup. Cannot be combined with purchase of a student ticket.
* Scholarship cannot be combined with any other HVCA promotion.
* Limited to 20 scholarships per each HVCA luncheon in 2017.
* On a first come, first served basis.


To Apply for the HTDC Entrepreneur Scholarship, go to: https://goo.gl/forms/S21Yd6mfAKJpE7fE2

Provide the following information:
1) Entrepreneur Name
2) Name of Startup
3) Role in the Startup Company
4) Website or short company description of Startup
5) Brief reason why you would like to attend this luncheon

Submit today to get $25 off your General - Early Bird (non member rate) ticket!
__________________________________________________________________________________________

FAQs
What are my parking options for attending this event?
Parking is available at Harbor Court at 800 Bethel St
Honolulu, HI 96813 at a rate of $3.00 for the first two hours and $1.50/hr after that.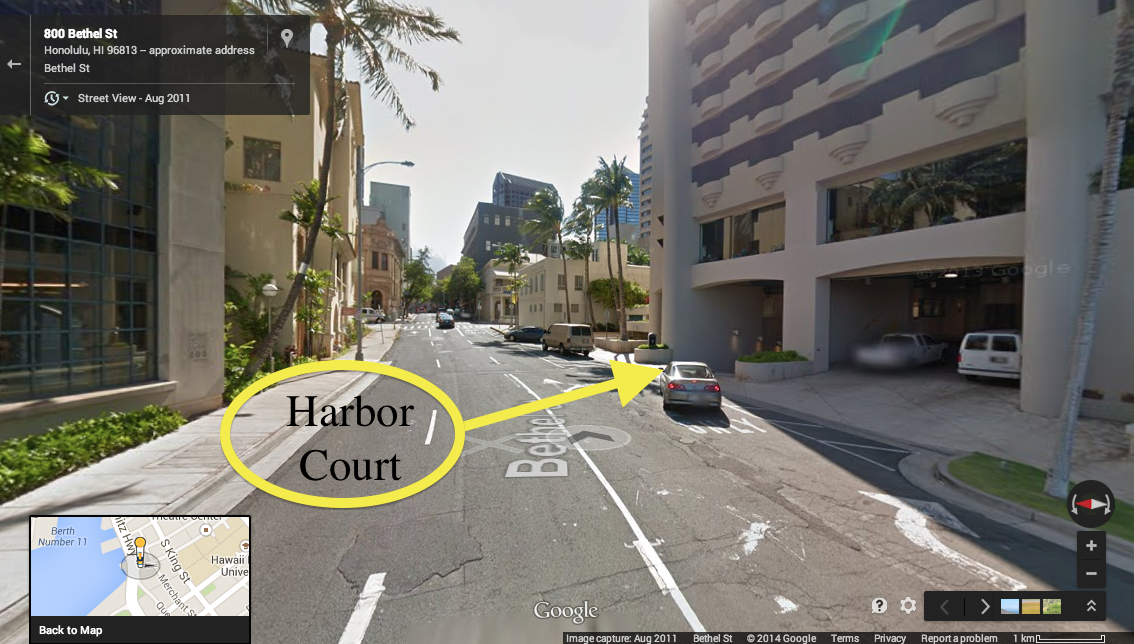 Do I have to bring my printed ticket to the event?
Once you register for this event, you are on our guest list. You are welcomed to keep your ticket as your receipt.
What is the refund policy?
HVCA does not issue refunds for ticket purchases in the case of No-Shows.