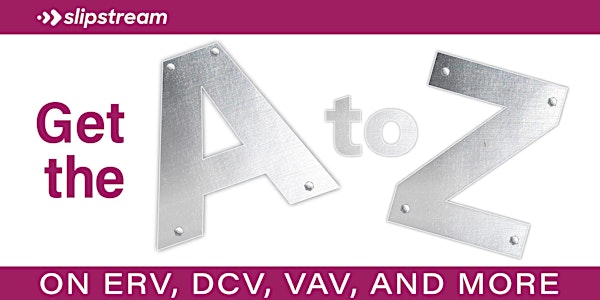 HVAC technology enhancements for energy conservation
HVAC technology enhancements for energy conservation
Refund Policy
Contact the organizer to request a refund.
About this event
Do you know how to get the largest energy savings in your commercial buildings? HVAC as a single system is 45-70% of a building's energy use—making it the biggest energy user and a major retrofit target. Even though this percentage depends on climate, building type, and building usage, HVAC still has one of the largest impacts on energy use. Ryan Hoger discusses a variety of energy-saving HVAC technologies and optimization considerations.
AS A RESULT OF THIS WEBINAR, YOU WILL BE ABLE TO:
Explain the mechanics and benefits of using energy recovery ventilation (ERV).
Describe how economizers work and how they help satisfy ventilation code requirements.
Identify the types of spaces in which CO2-based demand controlled ventilation (DCV) is most appropriate.
Discuss the advantages of using variable air volume (VAV) systems.
COST
Free to view
Pay $95.00 for credit
WHO SHOULD VIEW
Architects, building owners, engineers, contractors, HVAC system designers, equipment manufacturer representatives and contractors, energy efficiency specialists, facility managers, commissioning authorities, control system technicians, facility engineers, and anyone interested in learning more about HVAC retrofits.
AGENDA
MODULE 1: Energy Recovery Ventilation (ERV)
Energy savings potential of ERV
The ABCs of ERVs
Best applications for ERVs
Heat exchange process
Technology comparison
Integrating ERV
Humidity considerations
Code specifications and requirements
Energy analysis tools
MODULE 2: Economizers
What is an economizer and what are some reasons to use it?
Retro-commissioning savings
Economizer fundamentals
Outside air calculation
How does an economizer work?
Economizer setpoints
Types of economizers
Enthalpy curves
Demand-controlled ventilation overview
Barometric dampers
Powered exhaust
Rooftop unit study results
Code specifications and requirements
MODULE 3: CO2-Based Demand-Controlled Ventilation (DCV)
Ventilation control and minimum rates
Indoor air quality
CO2 basics
CO2 and ventilation rates
Ventilation control
Ventilation studies
Code specifications and requirements
DCV savings
Determine if CO2 is appropriate
Control setpoints
Historical perspective
Sensor cost and reliability
Economic benefits
MODULE 4: Variable Air Volume (VAV)
Why VAV?
VAV components
Zone layout
VAV rules
Energy savings
Types of VAV boxes
PSC vs. ECM motors
Control options
CONTINUING EDUCATION CREDITS:
In order to receive credit for viewing this webinar, you'll need to pass a short quiz. A link to the quiz will be provided in your registration confirmation email. Separate registration is required for each individual requiring continuing education credit.
All credits have different expiration dates, so it is to your advantage to take the quiz as soon as possible.
AFE This program supports a topic within the body of knowledge outlined by the Association for Facilities Engineering CPE/CPMM/CPS Certification Programs, and should count as 0.2 CEUs (2.0 hours) toward re-certification.
BOC This course offers up to 2 points for BOC certified operators.
BOMI This webinar is approved for 2 continuing professional development points toward renewal of the professional designations offered by BOMI International.
WI-DSPS Wisconsin Department of Safety and Professional Services has approved this course for 2 CEUs for the following credentials: Commercial Building Inspector Certification, UDC-HVAC Inspector Certification. Note that you may not retake the same course for credit more than once during the 1-, 2- or 4-year term of your specific credential.
WI-PE This course is geared towards professional engineers in the State of Wisconsin and offers up to 2 professional development hours (PDHs). The course participant must decide if this is a qualifying course as defined in the relevant Wisconsin Administrative Code https://docs.legis.wisconsin.gov/code/admin_code/a_e/13.pdf
This course will not be pre-approved for GBCI credits; however, if you believe the content is applicable to your credential, you can self-report credits.
SPEAKER:
Ryan Hoger, LEED AP, Temperature Equipment Corp.
Ryan Hoger, LEED AP, has been with Temperature Equipment Corp. since 1997. He was the 2007-08 president of the Illinois ASHRAE Chapter and is actively involved with several gas/electric utility committees. He has extensive experience with building automation systems (BAS), energy recovery ventilators (ERV), variable refrigerant flow (VRF), demand-controlled ventilation (DCV), and other energy conserving HVAC systems. Ryan has written HVAC articles for various publications and has a Bachelor of Science degree in General Engineering from the University of Illinois.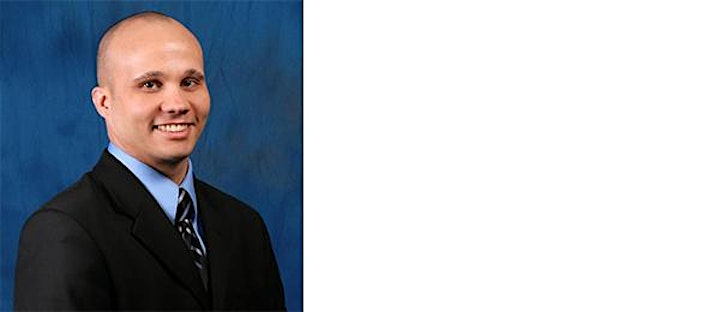 OTHER INFORMATION
This webinar was recorded on 8/21/2019 and is approximately 115 minutes in length.
Questions? Please see our FAQ page, email registration@slipstreaminc.org or call 608.210.7103.