About this Event
Do you know how to get the largest energy savings in your commercial buildings? HVAC as a single system is 45-70% of a building's energy use—making it the biggest energy user and a major retro-fit target. For comparison, lighting is usually just 10-30%. Even though these percentages depend on climate, building type and building usage, HVAC still has one of the largest impacts on energy use. Ryan Hoger will discuss the newest energy saving HVAC technologies, improvements and alternative solutions, so you can initiate change in commercial buildings.
LEARNING OBJECTIVES:
1. Explain the latest in energy saving HVAC technologies.
2. Describe energy efficiency improvements that have the largest impacts for least cost.
3. Identify financial incentives for energy efficiency improvements.
4. Discuss how other building systems affect HVAC performance.
AGENDA
8 a.m. Registration and continental breakfast
8:30 a.m. - 4 p.m. Program (lunch and breaks provided)
COURSE OUTLINE
Investigation survey
Building systems that affect HVAC performance
Financing opportunities
HVAC improvements - programmable thermostats, outdoor air economizers, zoning systems, occupancy sensors, building automation systems, Variable Frequency Drives (VFD), Energy Recovery Ventilators (ERV), Variable Refrigerant Flow (VRF), and boiler and chiller retro-fits.
Alternative system discussions - air-source heat pumps, geothermal heat pumps and chillers, radiant cooling and chilled beams, and solar thermal water heating
Wrap up questions and answers
WHO SHOULD ATTEND?
Architects, building owners, engineers, contractors, HVAC system designers, equipment manufacturer representatives and contractors, energy efficiency specialists, facility managers, commissioning authorities, control system technicians, facility engineers, and anyone interested in learning more about HVAC retrofits.
CONTINUING EDUCATION CREDITS:
Please note that in order to receive continuing education credits, you must be present for the entire training; partial credit cannot be given.
AFE This program supports a topic within the body of knowledge outlined by the Association for Facilities Engineering CPE/CPMM/CPS Certification Programs, and should count as 0.6 CEUs (6.0 hours) toward re-certification.
AIA Members of the American Institute of Architects will receive 6 LU/HSW for this instructor-led face-to-face course. This is an intermediate level course and expires 8/20/2021. Questions about AIA credits should be directed to Lonna Berg at 608.210.7157 or lberg@slipstreaminc.org. Click on the following link to read our AIA CES Provider statement: https://slipstreaminc.org/solutions/education-and-training/aia-ces.
BOC This course offers up to 6 points for BOC certified operators.
BOMI This course is approved for 6 continuing professional development points toward renewal of the professional designations offered by BOMI International.
NATE This course is approved for 6 CEHs.
WI-DSPS Wisconsin Department of Safety and Professional Services has approved this course for 6 CEUs for the following credential: Commercial Building Inspector Certification.
This course will not be pre-approved for GBCI credits; however, if you believe the content is applicable to your credential, you can self-report credits.
SPEAKER:
Ryan Hoger, LEED AP, Temperature Equipment Corp.
Ryan Hoger, LEED AP, has been with Temperature Equipment Corp. since 1997. He was the 2007-08 president of the Illinois ASHRAE Chapter and is actively involved with several gas/electric utility committees. He has extensive experience with building automation systems (BAS), energy recovery ventilators (ERV), variable refrigerant flow (VRF), demand-controlled ventilation (DCV), and other energy conserving HVAC systems. Ryan has written HVAC articles for various publications and has a Bachelor of Science degree in General Engineering from the University of Illinois.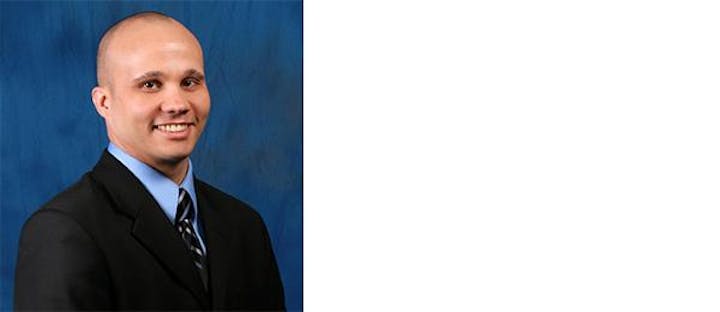 Learn more about Xcel Energy.
Questions? Please see our FAQ page, email registration@slipstreaminc.org or call 608.210.7103.
All cancellations are subject to a $25 administrative fee. We will refund 50 percent of the registration fee for cancellations received within two weeks of the training. Cancellations made within three business days of the training are nonrefundable. If this program is not held for any reason, our liability is limited to the refund of the program fee.