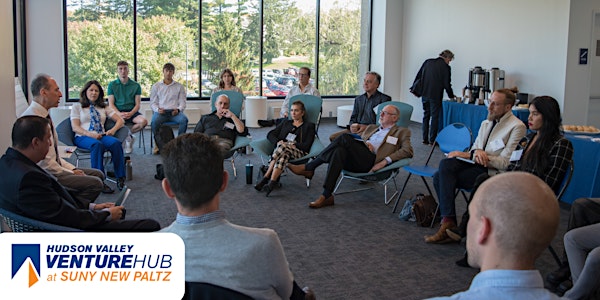 HV Angel Hub - Informational Webinar
Curious what it takes to be a local investor? Want to understand what the HV Angel Hub is? Learn more and get your questions answered.
About this event
Introducing the new Hudson Valley Angel Hub to the regional entrepreneurial ecosystem The Hudson Valley Venture Hub at SUNY New Paltz announces their newest program, Hudson Valley Angel Hub, a unique membership organization with a mission to educate and engage the pool of potential accredited investors in the Hudson Valley.
At a time when the majority of American investment seems funneled to financiers thousands of miles away, rather than returned to our communities to help local businesspeople thrive, the Angel Hub aims to generate new sources of direct investment money into Hudson Valley business.
The Hudson Valley Angel Hub is creating a new pool of potential investors and capital in the Hudson Valley. The vision is that with more investments, businesses will grow, and attract more entrepreneurs. Through educational sessions that cover topics from how to approach businesses needing investment to tips on due diligence, HV Angel Hub meets bi-monthly to share content online and then meets in-person on the alternating months to listen and critique pitches in person at SUNY New Paltz.
Come with your questions for our team!