This workshop is all about GOAL SETTING! What do you want 2020 to look like for you? What are you manifesting for the upcoming year?
About this Event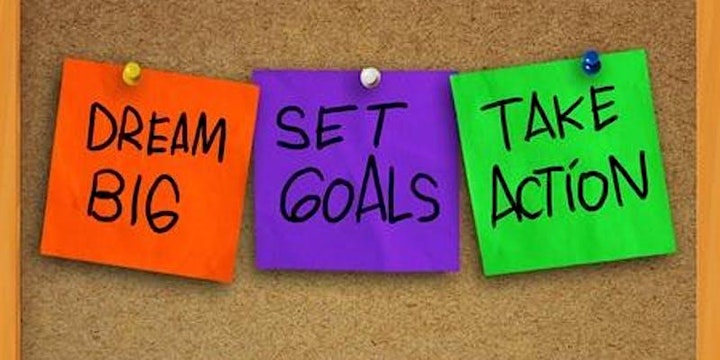 Are you ready to experience the life you have always dreamed about? Is the time NOW to reach your goals? Do you feel like sometimes you just need a little push in the right direction to get you there? These are all questions that can be supported by creating your own personal vision board.
Vision boards are meant to be a visual tool towards the life you want to live, whether it's a new career, relationship, finance, travel, or personal growth create a vision and make it plain.
Get ready to set your 2020 goals by coming together with other women and creating a vision board that will motivate you, recharge you, and get you moving in the right direction for the new year. The Vision Board Workshop will allow you to meet new people, network, and see if there is anyone that has a similar goal or can support you to meet your goals.
This workshop will provide your board, magazines, images and quotes, glue sticks, scissors, tape, stencils, and a host of Beautiful People with Positive Vibes, Gift Bags, Music, and Refreshments. Bring a girlfriend and think of this as a Girl's Day Event with a twist! Get ready for some fun! ( Bring your personal photos or quotes if you like)
We will have Guest Speaker LaDawn Elliott:
Help United Through Caring Hands is a 501 (c)(3) nonprofit organization, and proceeds from this workshop will go to the organization to assist women to become more self-sufficient.
To learn more about our organization please click website below:
https://www.hutchatl.org