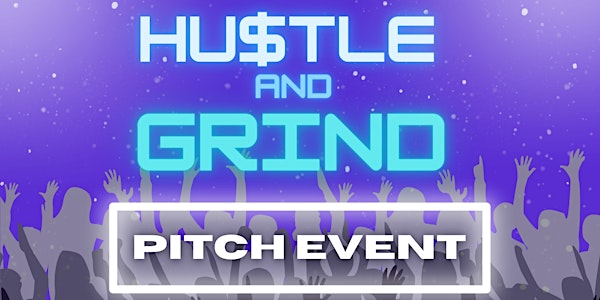 Hustle and Grind 2022! Reserve a spot for your in-person or online ticket.
Hustle and Grind Pitch Event!
When and where
Location
16 Tech Innovation District 1220 Waterway Boulevard Indianapolis, IN 46202
About this event
Price: $1 Entry at the door
A $25 Amazon gift card will be given to every person onsite!
When: Thursday, November 17, 2022
Time: 6pm – 8:30pm, the competition will start at approx. 6:30.
Location: 1220 Waterway Blvd (Please enter through the south-east door of the building off Gent. Ave., look for the balloons!)
Where to Park: The lot to the east of the building and south of the building are FREE AFTER 5pm.
Description:
Please come out and join us for a very exciting evening where we will have local business start-ups pitching their ideas for REAL CASH prizes and resources! Our panel of five judges will select the "Top Grinder", which will receive a $1500 investment into their start-up company. There will also be a People's Choice winner, which will be determined by the audience voting on their favorite elevator pitch (both in-person and virtual). Votes are $1 per vote, max 10 votes, per audience member.
Two rounds of judging:
1st Round (6:30pm-7:05pm): This will be the portion where contestants present their 90-second elevator speech. Judges will not ask questions this round. They will simply choose 40-50% of contestants to move to the final round. (20 contestants at 90 seconds is 30 minutes, so this time can be adjusted based on number of participants). The audience will begin voting for People's Choice at the conclusion of the 1st round (approx: 7:10 pm). The voting will conclude at approx. 8:10.
*15 minute intermission*
2nd Round (7:25pm-8:15pm): Those chosen by the judges will proceed to this round where they will be asked a maximum of 1- 30 second question per judge. Contestants will have 30 seconds to answer each question. Judges will then deliberate for up to 10 minutes and present us with the Top Grinder. (10 contestants with up to 5 minutes worth of dialogue is 50 minutes, time can be adjusted based on number of participants)
*10 minute Grindery informational presentation*
Announcement of Winner (8:25pm): The winners of both People's Choice and Top Grinder will be announced.
Competition will conclude at approx: 8:30pm.