About this Event
The UW Sailing Team is excited to announce that our annual banquet and auction will be held February 22nd at the Intellectual House on University of Washington campus, doors open at 5:30 PM. This is our biggest fundraising event of the year and we'd love to see all of our alumni there! All proceeds and donations go to supporting our team's expenses which include travel, boat charters, equipment procurement and maintenance of boats.
This year we are striving to have the largest turnout. We want to see which decade of alumni can be most represented. Therefore, you have to get all your teammates to come. Not only will this be super fun for us to meet more of our alumni, but also for you to see old friends! There will be a prize, so get in the *spirit* and get all of those salty sailors back where it all started! Along with your teammates from school, if there is anyone that you know who like to attend the event or would like to donate to our team please forward this email on!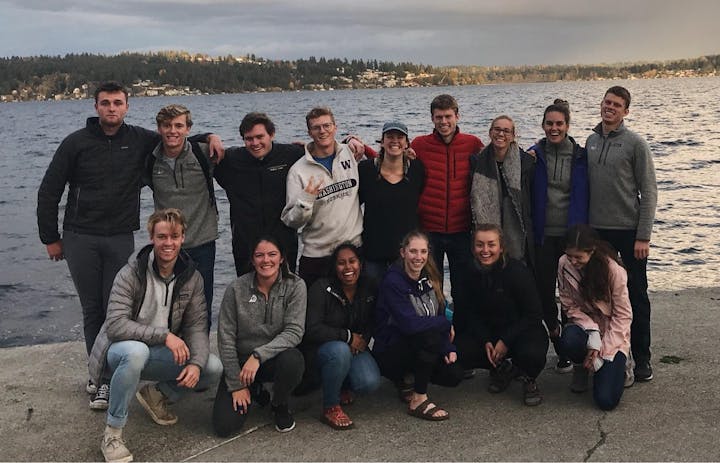 Tickets will be sold online:
$30 for alumni and guests
$20 for student
This will cover dinner and alcohol for those with a valid ID.
Parking:
Closest parking is in the Padelford parking garage
We hope to see you there!
Our auction goal this year is to hit $20,000 to get to events for this upcoming 2019 year!
If you cannot make it to the event, you can make an online donation on our website
or
University of Washington Development Fund for the Sailing Team at:
http://www.washington.edu/ima/rec-clubs/development-fund/
or by mail:
UW Sailing Team
PO Box 354090
Seattle, Washington 98195
If anyone has questions, would like to donate an item to our auction, help cater the event or needs someone added to the invite/mailing list for future events please contact Rachel Cohen.
Email: cohenr7@uw.edu
Phone: (949)422-3352