Husky Health Innovation Challenge 2021 PITCH DAY
A culmination of the Husky Health Innovation Challenge featuring finalist pitches, professional networking, our keynote speaker, and awards.
About this event
Event Schedule
(optional) 9:00AM - 11:30AM -- Finalist Pitches
12:00PM - 1:00PM -- Icebreakers & Networking
1:00PM - 2:00PM -- Keynote Speaker & Awards
------------------------------
The Husky Health Innovation Challenge (HHIC) is an undergraduate healthcare case competition founded by ViTAL: Northeastern's Healthcare Innovation Core, and co-hosted by CASE (Consulting and Advisor Student Experience) and MAPS (Minority Association of Pre-Health Students). HHIC offers students from a diverse range of disciplines and from colleges across the Boston area the opportunity to tackle an important problem in healthcare, network with companies in the area, and compete for cash prizes.
The final day of a two week case competition, Pitch Day is an opportunity for students to pitch in front of a panel of judges, and for students, companies, and judges to come together to learn, network, and celebrate. This year's event will be fully virtual.
All are welcome to join for Pitch Day!
Learn more about HHIC on our website: https://vitalhhic.org
------------------------------
This event is sponsored by:
Platinum
AARP Innovation Labs
Accenture
Gold
Johnson & Johnson
Northeastern Bouvé College of Health Sciences
Trinity Life Sciences
Silver
Health Science Entrepreneurs of Northeastern University
Northeastern College of Engineering
Northeastern Khoury College of Health Sciences
Bronze
Mass eHealth Institute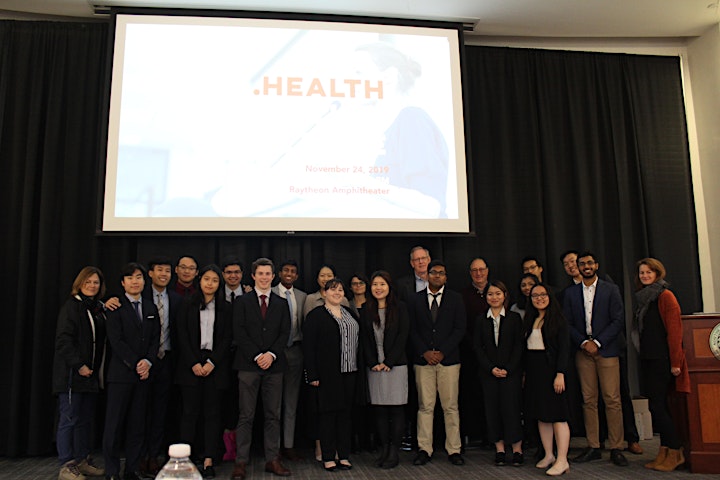 Organizer of Husky Health Innovation Challenge 2021 PITCH DAY