Description
In a long-term relationship? Wanting to "spice up" your sex life?, Buying a new piece of lingerie or a pair of handcuffs often ends up being gimmicky and disappointing. The new PlayLab from Kenneth Play will share sex hacks that his private clients pay $1,000 for. Now you can access that same curriculum for 10% of the price!
This PlayLab is for:
– Husbands that are devoted to their wives' pleasure.
– Wives who are struggling to communicate their desires.
– Couples who are curious about their pleasure potential and want to try on different styles of play.
– Couples who are stuck in a routine and not sure where to go or how to spice it up.
In this PlayLab live stream, you will learn about:
– Cliteracy… Understanding female anatomy of pleasure
– Erotic touch and the science behind it
– Different types of orgasms
– Making time for sex
– Breaking stale sexual routines
– Asking for what you want
– Sharing sexual fantasies that really arouse you
– Shifting from lovey time to sexy time
– Discovering mutual turn-ons
– Techniques that will deepen your sexual intimacy as a couple
– Managing common issues like performance anxiety, ED, and premature ejaculation with Dr. Megan, sex therapist extraordinaire
What to Expect
We're now bringing the immersive experience of a live PlayLab straight to your bedroom. You can set up your own environment and get comfortable. All you need is a laptop and an internet connection!
The PlayLab has three parts:
Kenneth and guests will give a Ted Talk-style presentation, where they introduce the vital concepts that the sex hacks will be based off of. These videos will be sent ahead of time for you to watch, and we highly recommend you watch these ahead of time!

Then the live stream will kick things off with a live demo, where Kenneth and his co-teacher go over the pleasure techniques, play-by-play. Unlike in a live PlayLab with a crowded room, every participant has an optimal viewing angle for you to grasp all the subtle nuances that go into the techniques. Throughout, you can ask any questions that might come up.

Now that you've watched the demo and are eager to try it out, get ready for an interactive practice session where Kenneth guides you through a set of exercises and drills, giving you an opportunity to hone these skills and connect with your partner. The PlayLab is designed to be a nourishing, comfortable learning environment for you to try things out, figure out what works, and give/receive feedback in a nurturing way. Kenneth facilitates this portion so that both of you can focus on the pleasure of exploring and learning without the performance anxiety. And of course, he's there to answer any questions you might have.
The live stream link will be sent out the day of the event. The broadcast will begin at 7PM EST and will last about two hours. If you can't make it during the live portion, you can watch the video afterwards.
Host
Kenneth coaches couples to work on practical sex hacks that can be used for a lifetime. His coaching has been featured in Vice, GQ, Thrillist, Time Out, Playboy, Psych N Sex, and Fatherly. Here's what his clients have to say:
"WOW! My wife was blown away. She said she did not know her body was capable of those wonderful feelings! Kenneth knows how to "hit the spots". He is also a good teacher, and you will enjoy "hitting the spots" for a long time. Definitely worth the money. Just do it!"
"Kenneth is a sexual magician. He truly sees you as an individual and a couple and figures out what you need in the first session. He has a gift for taking you past what you thought your limits were, all the while creating a safe container for learning and exploration."
SPECIAL GUEST
Dr. Megan Fleming
Special guest collaborator Dr. Megan joins Kenneth to combine all their knowledge about this topic. Dr. Megan has been practicing as a Clinical Psychologist for over 15 years. She is a diplomat certified sex therapist through the American Association of Sex Educators, Counselors, and Therapists, and specializes in working with couples to make intentional relationship choices. Clients rave about her:
"Dr. Megan has been pivotal in helping my husband and I. She is our "go-to" for working through specific and difficult situations over the last 10 years. Sometimes we work through the issues in a few sessions, sometimes it takes longer. Her guidance is always on point and insightful."
Check out some of Dr. Megan's fantastic content for men in relationships:
Livesteam Produce by Hacienda Studio
www.wearehacienda.com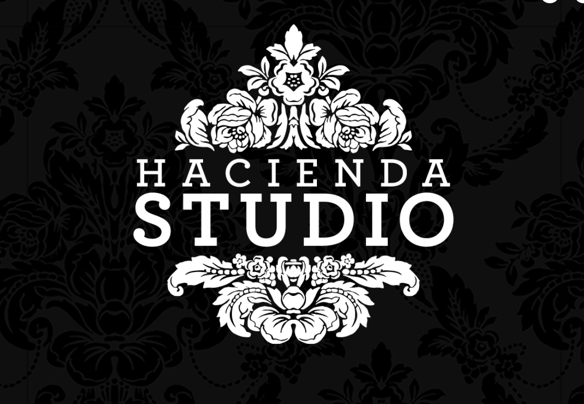 What if I'm busy that night?
The purchase of your ticket gives you lifetime access to the content, whether you're able to join us live or not! All footage will be sent out to ticket-holders after the event.
Satisfaction guarantee:
Happy client = happy coach. If for any reason you aren't fully satisfied with the PlayLab, we will refund you in full, no questions asked.
Affordability:
With the goal of accessibility in mind, Kenneth Play offers a select number of pay-what-you-can. These tickets are available by emailing kaia@kennethplay.com with a quick description of why you'd like to be considered.