Multiple Dates
Hurricane Harvey Disaster Relief Volunteers (Dripping Springs)
Description
Participate In One Of The Largest Disaster Recovery Coordinated Volunteer Effort In The City Of Austin
The Church of Jesus Christ of Latter-day Saints, Crisis Cleanup, National Voluntary Organizations Active in Disaster, Catholic Charities, and various religious organizations are organizing one of the largest disaster recovery coordinated volunteer effort in the city of Austin to help those affected by Hurricane Harvey.
FEMA estimates that a total of 450,000 households have been affected by Hurricane Harvey and 750,000 hours of volunteer work is forecasted to be needed over the next few weeks and a total of over 22 million hours will be needed in total to help those affected by the flood.
Helping Hands goal is to gather as many volunteers as possible to help with disaster relief efforts. Three types of volunteers are needed:
Volunteer Opportunity 1: Disaster Clean-up Volunteer
Disaster volunteers can be either male or female and 16 and above. Volunteers need to be in good medical and physical shape to work all day. These volunteers will be traveling to disaster affected areas to help homes affected by Hurricane Harvey. Work will involve cleaning up from flood damage, removing trees and yard cleanup, repairing roofs, cleaning up debris, repairing fences, and additional labor intensive activities.
Volunteers will be able to select which weekends they want to work. The volunteers will meet during their selected weekend at a designed location at a specific time, be assigned to a crew, and travel together to a list of houses they will help, work with the command center to coordinate efforts across all volunteers, accomplish tasks as a team. Volunteers are expected to work all day or will need to coordinate with shift leaders to ensure early departures will not affect their team's ability to help.
Volunteers will benefit from helping people fix their homes that have been affected by the disaster. In past disasters only 59% of the cases reported actually get helped. The more disaster clean-up volunteers we can get the greater number of people we can help. So please sign-up and get others to sign-up as well.
Choosing to join Helping Hands will allow you to enter areas that are blocked off to the public, will give you access to thousands of displaced households that require immediate assistance, and will allow you to be a part of a team that is helping those in need today.
If you want to volunteer please sign-up below for each of the days you are planning to help and a Helping Hands leader will contact you with more information.
Volunteer Opportunity 2: Disaster Recovery Phone Line Volunteer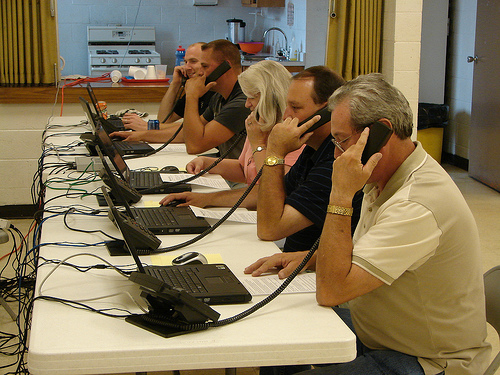 A Phone Line Volunteer will help staff the phone lines where people affected by the flood can call in and get added to the list of houses Helping Hands will help. Phone operators are 100% volunteer and are forecasted to log over 15,000 phone calls over the next few weeks for Hurricane Harvey. There are many volunteers who have signed-up already, but if the call volume spikes we will need many more to handle the calls.
You can be anywhere to volunteer. As a volunteer you will sign-up for shifts and the hotline will be routed to your number during those hours. Your duties will be to answer the phone, take down information, and log the case into the system. The case will then be accessible to disaster clean-up volunteers who will help those in need.
This volunteer position will also help staff a command center for volunteers during relief efforts. As disaster clean-up-volunteers go out, a command center volunteer helps coordinate teams, answer questions, and helps attend to operational issues. Your duties here will be to attend to the phone lines and help coordinate with the disaster clean-up teams.
To volunteer for this opportunity please register for the "Disaster Recovery Phone Line Volunteer". A representative will contact you and let you know how you can help. The staffing we need now for the phone lines is a backup team so staffing for this position is not as urgent as the other two types of volunteers. You can always sign-up to help in multiple positions.
Volunteer Opportuntiy 3: Disaster Recovery Marketing Volunteer
Not all households that have been affected by the flood know that they can call the crisis cleanup hotline and get help. (1-800-451-1954 Louisiana & 1-844-965-1386 Texas) We estimate that 15,000 will call in out of 450,000. It is important for people to call in because this way our Disaster Cleanup Volunteers know who needs help so they can assign a crew to go and help.
The responsibility of this volunteer is to get the word out to all the people who have been affected by the flood by way of social media, digital media, email, phone call, word of mouth, flyers, etc.. A marketing volunteer will be given marketing content for them to promote to get more people to call into the hotline. Additionally the marketing team will post stories of the success the effort is driving and the stories will help others affected gain greater trust in the system and feel the need to call in.
The marketing volunteer is very important and key to helping the disaster victims know they can get help. The volunteer position can be carried out from anywhere and at any time. The first part of September will be key weeks for the volunteers to get the word out.
To volunteer for this position please sign-up for Disaster Recovery Marketing Volunteer. You can also get started right away by accessing the marketing information at this link: Marketing Material
Please post this marketing message on Facebook, Twitter, Nextdoor, your community pages, schools, universities, send to your company, and any other places you think we can get the attention of people affected by the disaster.
Austin Can Make A Difference. Please Sign-up!
Hurricane Harvey has been one of the worst disasters that has affected Texas. Our friends, family members, and fellow Texans have been affected by this natural disaster and need our help. 22 million plus man hours of volunteer work will be needed if we are not going to leave any person behind. If you can volunteer for at least one shift this will bless the life of someone that really needs your help. We are not asking for money, but your time and hard work. If you cannot come down to Houston or surrounding areas, then please sign-up for the phone lines, and most importantly get the word out. We need more volunteers and people to help.
Thank you for all you do and thank you in advance for supporting this effort. May God bless you and bless Texas.
Follow us on Facebook and read about the experiences volunteers are having as they serve.