Huntsville CEO Mastermind Leadership Training - 1Q 2012

Tuesday, January 17, 2012 at 5:30 PM

-

Tuesday, March 20, 2012 at 7:00 PM (CST)
Event Details
New Year...New Mind-Set

Huntsville CEO Mastermind Leadership Training/Forum - 1Q 2012
Every Tuesday evening starting January 17, 2012
10-week event, 5:30p - 7:00p
***Exclusively for Business Owners***
Kick-off the New Year with a change in your leadership mind-set.  Thompson & Company is hosting a leadership training event centered around helping you lead yourself in a more exceptional way. 
Join us in our 10-week CEO Mastermind Leadership training sessions.  Sessions are scheduled every Tuesday evening starting January 17 from 5:30p - 7:00p.  They will last 60 to 90 minutes. 
There is a synergy of energy, commitment, and excitement that participants bring to a mastermind group.  My facilitated groups offer a combination of masterminding, peer brainstorming, education, accountability, and support in a group setting to sharpen your business and personal skills.  By bringing fresh ideas and a different perspective, my masterminds can help you achieve success.
What this mastermind group is:
A group of leaders who take personal ownership for their own personal growth.

A group of leaders who are committed to become better leaders at work, home, and life.

A group of leaders who are serious about raching their next level.
What this mastermind group is not:
It's not a group of complainers.

It's not a book study group.

It's not a one-sided lecture.
Key Benefits of a Mastermind Group:
Increase your own experience and confidence

Sharpen your business and personal skills

Create real progress in your business and your life

Add an instant and valuable support network

Get honest feedback, advice, and brainstorming

Borrow on the experience and skills of the other members

Study the 21 Irrefutable Laws of Leadership, create an action plan and have the group hold you accountable for fulfilling your plan and goals

Receive critical insights into yourself

Optimistic peer support in maintaining a positive mental attitude

A sense of shared endeavor - there are others out there!
***Sorry - no MLM's or Sales Professionals***
If you are reading this invitation, you would be a great addition to our group.  The book I use as a guide is The 21 Irrefutable Laws of Leadership - 10th Anniversary Edition by John C. Maxwell.  When you join, you will receive the following:
15 hours of Leadership Development via our calls.

21 Laws Study Guide (MS Word or PDF).

Tools, exercises, and best practices to be more, do more, and reach more.

Dedicated Q&A time to talk through the pressing issues you are facing in your context.

Plus other fun surprises!
Registration Pricing 
"Early-Bird" registration price:  $199 (available January 4 - 13)

 

Regular registration price:  $249 (available January 14 - 17)
If interested, here is all you need to do:
Sign up using this registration. (You only need to choose the January 17 event to sign up)

Get the book here or at your local bookstore.

Join the weekly conference calls and get ready to learn and grow.
For those who sign up, I'll send out the reading schedule and details for the calls prior to the start date.  Please contact me if you have any questions.  I hope to "see" you on the call.
Change is inevitable.  Growth is optional.  You can start your growth process today.
Conference dial-in number provided to you after your registration.
When & Where

Conference Call via Landline or Cell




Tuesday, January 17, 2012 at 5:30 PM

-

Tuesday, March 20, 2012 at 7:00 PM (CST)
Add to my calendar
Organizer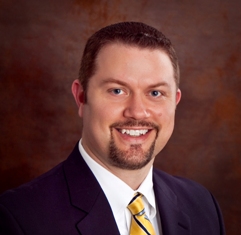 Donnie Thompson has more than 20 years' experience in leadership and career management areas highlighted by developing human capital, driving success, inspiring and empowering others.  A strategic leader and catalyst for building top-performing organizations and focused on creating or revitalizing internal groups, training/mentoring teams to outperform the competition, and skilled at developing leaders at all levels of the organization.  Donnie is a Certified Executive, Leadership & Career Development Coach, Trainer & Speaker with the John Maxwell Team and Founding Partner with John C. Maxwell.  He is the Founder & CEO of Thompson & Company.