Description
In this seminar, Steven Hoffman (a.k.a. Captain Hoff) reveals his secrets for hunting down those illusive beasts we call investors.
Recently, it's become harder than ever to find investors who actually want to invest. There has been a dramatic dropoff in early-stage investing lately. But that doesn't mean those investors aren't out there. Hoffman will share with you some of his insights into where they're hiding, what they are investing in, and how to catch them!
How do you find those rare investors?

What are alternative sources of capital?

What sectors are being funded, and which are being shunned?

Once you find an investor, what do you do next?
Also, we'll hold an
elevator pitch competition
, and the top 1- 3 startups will be invited to come pitch investors at Founders Space this month.
Steve Hoffman has raised millions for his own startups and shares his knowledge of how to hunt investors and bring home the prize.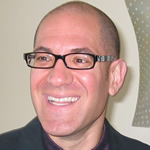 Steven Hoffman is a serial entrepreneur, angel, venture investor, and the Cofounder of Founders Space.
Founders Space has helped hundreds of startups scale their businesses, raise capital and go global. Founders Space is ranked a Top 10 Incubator in Inc. Magazine and Forbes Magazine.
Hoffman is a founding member of the Academy of Television's Interactive Media Group, was Chairman for the Producers Guild SF, and served on the Board of Governors for the New Media Council.
Hoffman's recent angel investments include Content Analytics, wise.io, AirPair, MeetingHero, BOXC, Red Clay, Mouth, Videopixie, CrowdCurity, Boostable, Suitey, Solano Labs, Pathful, Hipcamp, Tablelist, Mavrx and more.
Prior to this, Hoffman was the Chief Product Officer at Playkast, an online video startup that merged with FunStar (backed by Accel Ventures & Qualcomm). Hoffman was COO of Zannel (Tap11), a ventured-funded startup backed by USVP, Alloy, and Palomar Ventures that was sold to AVOS (YouTube cofounders).
Before that, Hoffman was the North American Studio Head for Infospace, where he ran the US mobile games publishing and development group. While in Los Angeles, Hoffman was CEO of Spiderdance, Hollywood's leading interactive television studio, whose customers included NBC, Viacom, Time Warner, TBS, GSN and A&E. Hoffman also consulted for R/GA Interactive, designing projects for Kodak, Disney, Intel, AdAge, and Children's Television Workshop. In Japan, Hoffman worked as a designer for Sega.
Prior to Sega, he was a Hollywood development executive at Fries Entertainment, where he managed TV development. Hoffman graduated from the University of California with a BS in Electrical Computer Engineering and went on to earn a Masters in Film & Television from the University of Southern California.
All ticket sales are non-refundable.
Organizer of Hunting Down Investors (Startups & Entrepreneurs)
Founders Space is one of the world's leading global incubators and accelerators. We provide startups with training, venture capital, and support. With over 50 partners in 22 countries, we've built an international network of entrepreneurs, innovators & investors.
Our mission is to bring Silicon Valley to the world. We offer startup training and corporate innovation programs, as well as seminars and workshops on the latest tech and investment trends. We work with startups, tech parks, governments, universities, and Fortune 100 companies.