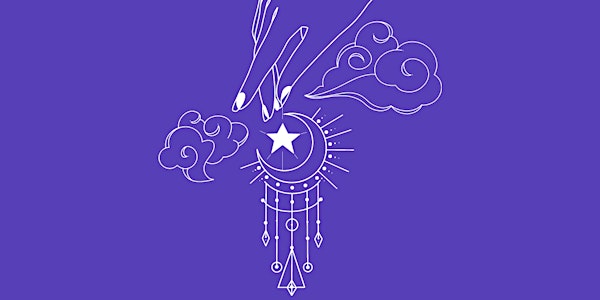 Hunter Moon Workshop
Workshop includes meditation and gentle yoga for all levels, lead by experienced yoga and wellness leaders, journaling, and writing prompts.
Refund Policy
Refunds up to 30 days before event
Eventbrite's fee is nonrefundable.
About this event
General Admission Plus Tickets include a special email with meditation, information, and special discount codes, and help us cover costs.
General Admission Tickets are no cost.
Capture positive memories, energy, and get centered for the coming moon phase. The Hunter Moon Workshop includes meditation and gentle yoga for all levels, lead by experienced yoga and wellness leaders. In addition to helping relieve stress and anxiety, there will be a helpful mental health exercise mixed with poetry, journaling, or creating a reflection list.
A link will be sent to your email day of the event. We will be using Google Meets as the virtual platform. All you need to participate is comfortable clothing, a notebook, something to write with, and a quiet space to move in.
Date: October 17, 2021
Time: 3:30-5 p.m. Central Standard Time
Note: Please email info@otherworldlywomenpress.com for scholarship information.
About the leaders:
Alex McLaughlin, LGSW, MSW, RYT 200 (they/she) is a social worker, trauma-aware yoga leader & mental health advocate living on the ancestral land of Wahpekute first nation peoples (AKA, St. Paul / Minneapolis, MN). Alex has lived experience with mental illness and is passionate about helping folkx work toward wellness & mental health recovery in their various roles – whether it be in a clinical role, in a yoga studio or on social media as an advocate & mental health educator.
Alex aims to live out the yamas and niyamas (yoga's ethical guidelines) and believes that yoga is both a practice and a state of being and hopes that folkx are able to reconnect to self, to a higher power & engage in the processes of healing & transformation.
As well, Alex feels that the practice of yoga is a tool we can use toward social justice and equity. While it is much more nuanced than this; Alex feels that the practice of yoga can aide us toward living life as our true selves; and a tool to examine our social and societal conditioning, give us the awareness to choose a different path. Yoga can be a tool to compassionately examine the ways in which we uphold systems of oppression and the awareness to make choices that do not cause harm to others (ahimsa). It can be a tool to help us slow down and live a life that is more embodied and heart centered.
Learn more about and from Alex on Instagram @radical.well.beings
Evelyn Louise May, M.F.A RYT 200 (she/her) is a writer and editor based out of Minneapolis, MN. She has been published in Swimming with Elephants, Wingless Dreamer, Brew Your Own, Rain Taxi, Still Point Arts Quarterly, her writing can be spotted across the internet and on T.V. Evelyn is the founder of Other Worldly Women Press. Evelyn Louise May has been teaching hatha yoga for over a decade. She focuses on a gentle meditative practice to ease anxiety and stressed muscles.