Hungry Students Juried Art Competition/Exhibition

Tuesday, October 25, 2011 at 1:00 PM

-

Wednesday, December 21, 2011 at 12:00 AM (EDT)
Event Details
New Year's Eve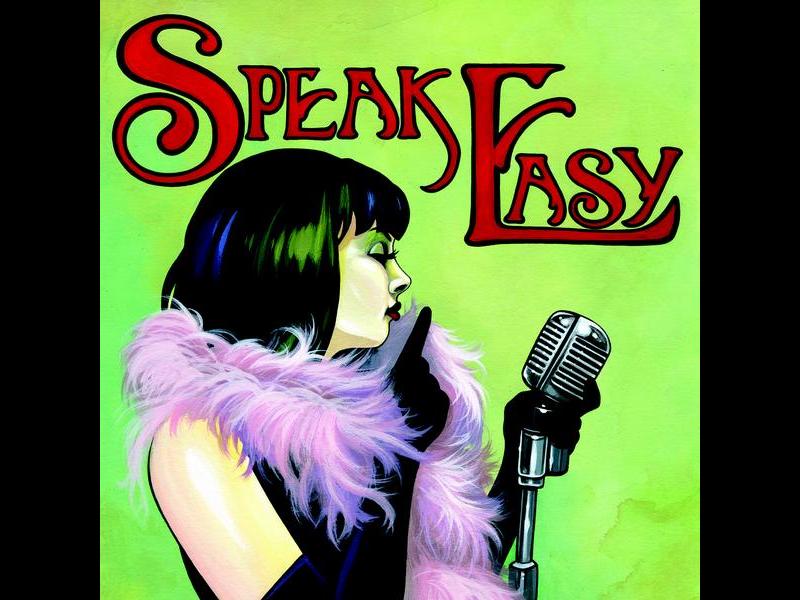 Hungry Student Juried Art Competition/Exhibition
Teachers and Students of Fredericksburg and the Surrounding Areas
 Online Entry is now available!
The Fredericksburg Jaycees presents the Hungry Students Art Competition/Exhibition, our very first Juried Art Exhibition. Hungry Students invites young and upcoming artists to participate in the Best in Show competition being held on New Year's Eve during our Speak Easy Event in Fredericksburg.  The Best in Show award will be determined by a panel of local professional artists.  Furthermore,  accepted artwork will be showcased at the event along side local professional artists and sold in a silent art auction. This is a great opportunity to build a portfolio, learn how to price your artwork, and include on a college application or resume.
Since the event is based in the 1920-40s prohibiton era we would like to see a speakeasy theme of art deco style such as Georgia O'Keefe, but it is not a requirement. All work of any art form, style, size and media (e.g.,paintings, sculpture, furniture design, etc.) will be accepted for submission.  There is no limit to the number of pieces a student may submit however, a maximum of four pieces per student will be eligible for the competition and exhibition.  There is a $15 registration fee and $5 fee for each additional submission.

All submissions will go through a series of reviews (process is detailed in a separate attachment) and final acceptance of the artwork will be determined by a panel of professional artists. Students, whose artwork is accepted, will receive a confirmation code for their free ticket to the New Year's Eve Speak Easy event, along with a discount code for their guests 21 or older. Tickets are available for the public who would like to attend the New Years Eve Speak Easy Casino night event in support of our local schools, while bringing in the New Year with local excitment and fun.
Submissions will be accepted beginning Monday, November 6, 2011 via email: fburgjayceeswmvp@gmail.com.  When submitting your work, be sure to put Hungry Students Submission in the subject line.  The last day to submit will be midnight December 22, 2011.  From the submitted work we will make a decision and reply with an acceptance letter to the artist via email.  We then ask for all accepted artwork to be delivered to our space at: 1380 Central Park Blvd Ste 103 Fredericksburg, VA 22401, on Dec 28, 2011.
To avoid service fees make checks payable to
Fredericksburg Jaycees  send to
306 Princess Anne St. Fredericksburg Va, 22401
or you can pay through paypal.
Below you will find a link to all the forms you will need to complete if interested in participating.  A list of requirements, guidelines and rules will need to be followed for consideration into the competition.
---
Forms to Print
Submission Form       Terms and Conditions 
---
2010 College Ave., Fredericksburg, Virginia 22401
Hours ~ Tues. - Fri., 10 - 6; Sat.,10 - 3;
closed Sunday and Monday
Frame Design Gallery has offered a 15% discount on framing and  do-it-yourself choices to our student participants.   (Their usual turn around is 2 weeks. They are a soft touch for an emergency rush job)
When & Where

bogey's
1380 Central Park Blvd Ste 103
Fredericksburg, VA 22401


Tuesday, October 25, 2011 at 1:00 PM

-

Wednesday, December 21, 2011 at 12:00 AM (EDT)
Add to my calendar
Organizer
About Us
Mission Statement
The mission of the Fredericksburg Jaycees is to empower young people. We are a people-development organization that seeks to create positive change in our organization, our community and ourselves. Everything we do must encourage young people to become members and to take full advantage of our world-class fellowship, community service and leadership training opportunities.
Vision Statement
The vision of the Fredericksburg Jaycees is to be the organization of choice for young adults to contribute to the advancement of the global community by providing the opportunity to develop the leadership skills, social responsibility, fellowship and entrepreneurship necessary to create positive change.
The Jaycees Creed
The concepts and beliefs of the Jaycees organization are embodied in the Jaycee Creed, written by C. William Brownfield:
We believe:
That faith in God gives meaning and purpose to human life;
That the brotherhood of man transcends the sovereignty of nations;
That economic justice can best be won by free men through free enterprise;
That government should be of laws rather than of men;
That earth's great treasure lies in human personality;
And that service to humanity is the best work of life.
About Us
We are the Cure for the Common Social Life
The greatest friendships develop in our organization. Whether we meet for drinks and dinner, go tubing down the Rappahannock River, sing karaoke, or catch a movie, this is a good group of people to do it with. From picnicking to black-tie dinners there is something for everyone.
We are a Leadership Development Organization
The Fredericksburg Jaycees builds tomorrow's leaders with the focus on self-growth for our members. The way this is accomplished is through a hands-on approach to running projects that enhance the local members' communities.
We are a Community Service Organization
The Fredericksburg Jaycees offer many programs and ideas that support and benefit the community. The local community dictates where the area of emphasis needs to be focused (i.e. helping disadvantaged youth, food drives, building homes). Our organization provides support and training materials so that the programs can run effectively.