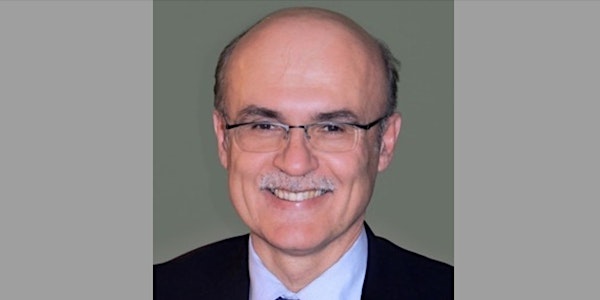 Hungarian Science Club of Boston - 12 Május 2023
Hungarian Science Club _ 12 Május 2023
By Molnár Veronica, Barabási Dániel
Date and time
Starts on Friday, May 12 · 6pm EDT
Location
CCNR & Barabasi Lab: Northeastern University, Network Science Institute 177 Huntington Avenue 11th floor Boston, MA 02115
About this event
4 hours 30 minutes

Mobile eTicket
Dear Science Club Community,
The Hungarian Science Club of Boston cordially invites you to its next event in May, continuing in a hybrid modality: in-person gatherings with an option to join via Zoom.
-------------
About the speaker:
Speaker / Előadó: Dr. Baffy György, Associate Professor of Medicine at Harvard Medical School and Chief of Gastroenterology at the VA Boston Healthcare System
Title / Cím: Nemalkoholos zsírmájbetegség - valóban egy címlap sztori?
Bio: Dr. Gyorgy Baffy is a graduate of the University Medical School of Debrecen in Hungary. In addition, he obtained his PhD from his studies on growth factor-mediated calcium signaling as an NIH Fogarty Fellow in the Department of Biochemistry and Biophysics at the University of Pennsylvania. He trained in gastroenterology at the University of Michigan and the Brigham and Women's Hospital. His research interests focus on various aspects of nonalcoholic fatty liver disease such as outcomes prediction, biomarkers of lipotoxicity, metabolic reprogramming, cancer bioenergetics, and hepatocellular carcinoma. He has been involved in various clinical trials that pertain to colorectal cancer screening. He organized multiple workshops and symposia on his research topics at major US conferences. He published over 60 peer-reviewed papers and book chapters. He has participated in numerous scientific review panels and provides editorial work for several journals in gastroenterology and hepatology. In 2014, he received a Fulbright US Scholar award to teach for a semester about current issues of obesity and related disorders at the University of Debrecen. He is a Fellow of the American College of Physicians, American Gastroenterological Association, and the American Association for the Study of Liver Diseases. He is the recipient of the Madaus Prize from the Madaus Liver Foundation and the Hetényi Medal and Pro Optimo Merito in Gastroenterologia award of the Hungarian Gastroenterological Association.
Language / Nyelv: Hungarian / Magyar
-------------
Date: Friday, May 12, 2023.
Location: CCNR & Barabasi Lab: Northeastern University, Network Science Institute. 177 Huntington Avenue, 11th floor, Boston, MA 02115.
Parking garage:
235 Huntington Ave: $20 evening parking rate
Public transit: Green E Line to Prudential stop
Bicycle: 247 Huntington Ave, racks located underground in garage
Zoom Link: https://bostonu.zoom.us/j/93960292265?pwd=YU9hUzFTYTRlUDJIbjMwZWJ0OUVpUT09
Meeting ID: 939 6029 2265Passcode: boston
-------------
Time: We start gathering in-person from 6 pm onwards and we would like to ask you to arrive by 6:30 pm, please. The presentation starts at 7pm sharp.
-------------
In-person attendance requires registration here on Eventbrite (please do not register if you only intend to log in via Zoom). If you haven't registered but decided to attend, let the security desk know you came to the Hungarian event. If you arrive after 7pm, and the doors are locked, please text 617-435-4590, and someone will go downstairs to let you in.
Light snacks / sandwiches will be provided, beverage contributions are always welcome.
-------------
Presenter applications are now open for the academic year. If you would like to nominate someone, or be considered to share your work at one of our monthly events, please fill out: https://docs.google.com/forms/d/1RKeNBzbSSkVMDByPQ-Eenao5MoPCuZdyBuKUsmH-TxU/editPresenter Application Form
-------------
We look forward to seeing you!
Please subscribe to our mailing list by sending a blank email to bostontudosklub+subscribe@googlegroups.com (look out for an email asking you to confirm join request).