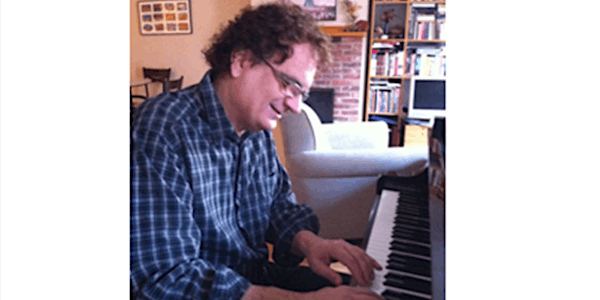 Hungarian Science Club_6.25.17
When and where
Location
CCNR & Barabasi Lab: Northeastern University, Network Science Institute 11th floor 177 Huntington Avenue Boston, MA 02115
Description
Dear Boston-Hungarians and Friends,
The Hungarian Society of Massachusetts cordially invites you to the next Science Club from 6 pm on 6/25/2017 (Sunday!). Please register and help us to plan the event accordingly. During the weekend entering the building can be difficult, so maybe you need to call one of the following numbers: 617-320-3400, 617-905-2281 and somebody will come down and pick you up. Please do not call the security's phone number, we do not want to bother them.
Location: CCNR & Barabasi Lab: Northeastern University Physics Department, 11th Floor, 177 Huntington Avenue, Boston, MA 02115
Promo video: https://www.youtube.com/watch?v=DLhU0QendGs
Language: Music, English and Hungarian
Speaker: LASZLO GARDONY (pianist / composer)
Title: "Jazz and the People Who Like It"
His 2015 CD: Life in Real Time The Boston Globe as one of the 10 Best Jazz Albums of 2015 and it received Four Stars" in the leading jazz magazine, Down Beat (October, 2016).
About our Speaker: Jazz pianist and composer, Laszlo Gardony has performed for audiences in 27 countries and has released twelve albums. Dave Brubeck called him a "great pianist" and JazzTimes "a formidable improviser who lives in the moment." He is a graduate of the Bela Bartok Conservatory, the ELTE Science University (in his native Hungary) and Berklee College of Music. In 1987, Gardony won first prize at the Great American Jazz Piano Competition. His new solo piano CD "Serious Play" will be released on July 14, 2017.
A long-time professor of Piano at Berklee, he leads his trio of fifteen years with bassist John Lockwood and drummer Yoron Israel, as well as his quartet and his sextet.
Signed to Sunnyside Records, Gardony has been recording for 27 years. On his early recordings for the Antilles label, he collaborated with such musicians as Dave Holland and Miroslav Vitous and Bob Moses.
As a leader, Gardony has performed at major festival around the world as well as at premier New York clubs such as the Blue Note and Birdland. As a sideman he toured and recorded with Yoron Israel's "High Standards," Matt Glaser's "Wayfaring Strangers," and David "Fathead" Newman. He has also performed with the Boston Pops and the Utah Symphony. More info at:www.LGJazz.com, More music at: http://www.youtube.com/lgjazzvideos
From the presentation, we can get an exploration of how jazz is created and enjoyed. We can get answer to the following questions: What does an anecdote about King Matyas have in common with jazz? What constitutes good jazz writing and jazz improvisation? What is the jazz music scene really like? How does it compare to other art forms in its communication, impact and reach as the most uniquely American art form? And the most important detial: there will be live musical demonstration!!!
We look forward to seeing you there!
Szabari Gitta, Kovacs Istvan
---
Kedves Boston kornyeki magyarok!
Szeretettel varunk minden kedves erdeklodot 2017. junius 25-an vasarnap este 6-kor a Northeastern University, CCNR & Barabasi Laborba: Northeastern University, Network Science Institute,11. Emelet 177 Huntington Avenue,Boston, MA 02115.
Vendegunk: GARDONY LASZLO (zongorista / zeneszerzo)

Kerjuk regisztralja reszveteli szandekat, hogy a szervezest megkonnyitsuk. Ha nem regisztralt, es megis ugy dont, hogy eljonne, akkor a recepcion jelezze, hogy a magyar rendezvenyre jott. Ha 6.30 utan erkezik azonban mar nincs recepcio, igy fel kell hivja a kovetkezo telefonszamot: 617-320-3400, vagy 617-905-2281 ekkor valaki lemegy es beengedi az epuletbe.
Az eloadas nyelve: angol, magyar es elo zene!
Mindenkit szeretettel varunk!
Szabari Gitta, Kovacs Istvan