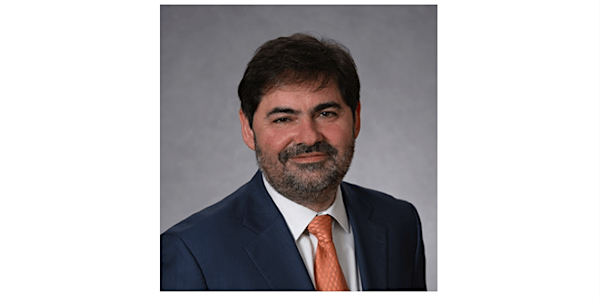 Hungarian Science Club_1.24.20
When and where
Location
CCNR & Barabasi Lab: Northeastern University, Network Science Institute 177 Huntington Avenue 11th floor Boston, MA 02115
Description
Dear Boston-Hungarians and Friends,
The Boston Hungarian-American Science Club cordially invites you to the next event, which will be on Friday January 24, 2020. We will start gathering from 6pm onwards. Presentations will begin at 7pm sharp.
Language / Nyelv : Angol / English
Speaker / Előadó : Andras Sandor, M.D., F.A.C.S., F.A.S.M.B.S.
Title / Cím : "Surgery on Healthy Organs - Have We Gone Mad?
Metabolic and Weight Loss Surgery in 2020"
About our Speaker / Az előadóról:
Dr. Sandor graduated from Semmelweis University in Budapest in 1992. He started his surgical training at the Postgraduate Medical University of Budapest at Szabolcs utca. In 1994 he joined the Gastric Pathobiology Research Group at the Department of Surgery of Yale Medical School in New Haven, Connecticut where he studied the pathogenesis of gastric carcinoid tumors. In 1997 he moved to Massachusetts to work at the Smith & Nephew Center for Endoscopic Surgery at the University of Massachusetts Medical Center, where he participated in the development of novel surgical technologies.
In 1999 he entered a formal residency program in general surgery at the University of Massachusetts Medical School in Worcester, Massachusetts. Following the completion of the residency training program he extended his training with a 1 year clinical fellowship in minimally invasive and bariatric surgery, also at the University of Massachusetts Medical School.
Dr. Sandor entered private practice in Stoneham, Massachusetts in 2005 and over the past 15 years he built up a robust practice in general surgery. He specializes in minimally invasive and robotic surgery with special focus on forgut surgery, weight loss surgery and metabolic surgery. He has been serving in the teaching faculty of Tufts Medical School lecturing medical students and training surgical residents.
About the talk / Az előadasról:
According to the National Institutes of Health, obesity and overweight together are the second leading cause of preventable death in the United States, close behind tobacco use. There is a steadily growing prevalence of obesity in the United States currently affecting over one third of the population.
Overweight and obesity may affect directly or indirectly every single organ system, may cause severe psychological problems and on a social level there is a tremendous prejudice in our society towards obese individuals.
Despite numerous advances in medicine, when it comes to treating obesity, most therapies fail on the long run. The chance that a very obese individual can lose the weight and keep the weight off permanently using a diet program and exercising is less than 2%.
Since the 1950s surgical procedures have been described to promote aggressive weight loss but very few operations proved to be safe over time.
The dramatic effect of these interventions on some of the medical problems associated with obesity, such as diabetes, led to the development of surgical interventions that specifically target the remission or resolution of these illnesses through metabolic and hormonal changes using the gastrointestinal tract and we use the term 'metabolic surgery' to describe these operations.
We will review the etiology of obesity, the complexity of the problem of obesity treatment and the rationale behind the surgical options.
Location: CCNR & Barabási Lab: Northeastern University, Network Science Institute, 177 Huntington Ave, 11th floor, Boston, MA 02115
Parking garage: 235 Huntington Ave
Rates: 0-1 Hours: $10.00; 1-2 hours: $16.00; 2-3 hours: $22.00; 3-12 hours: $32.00
Public transit: Green E Line to Prudential stop
Bicycle: 247 Huntington Ave, racks located underground in garage
Refreshment contributions are always welcome. Please RSVP here on Eventbrite.
f you haven't registered but decided to attend, then let the security desk know you came to the Hungarian event. If you arrive after 7pm, and the doors are locked, please call 617-320-3400 (Gitta), and someone will go downstairs to let you in.
We look forward to seeing you at this special event!
---
Please subscribe to our email list by sending an email to bostontudosklub-subscribe@yahoogroups.com and get updated information about our events.
Please subscribe to our youtube channel: https://www.youtube.com/channel/UC-m9PT4QlPKhkLKWOO3doOg and never miss any of our presentations.
---
Link to share this event: https://sandorandras.eventbrite.com