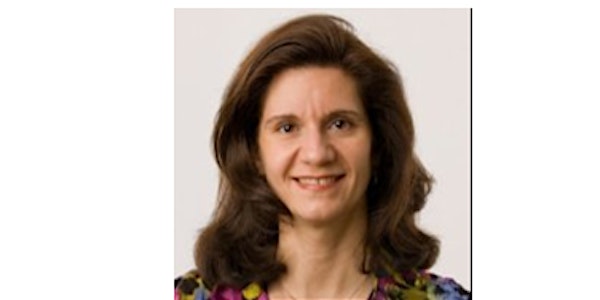 Hungarian Science Club_1.19.18
When and where
Location
CCNR & Barabasi Lab: Northeastern University, Network Science Institute 11th floor 177 Huntington Avenue Boston, MA 02115
Description
Dear Boston-Hungarians and Friends,
The Hungarian Society of Massachusetts cordially invites you to the next Science Club from 7 pm on 1/19/2018. Please register and help us to plan the event accordingly. If the security is not there, when you arrive, please call one of the numbers: 617-320-3400, 617-905-2281 and somebody will come down and pick you up. Please do not call the security's phone number, we do not want to bother them.
Location: CCNR & Barabasi Lab: Northeastern University Physics Department, 11th Floor, 177 Huntington Avenue, Boston, MA 02115
Language: English, Q&A in Hungarian
Speaker: Livia M. Racz, PhD
Website: https://www.ll.mit.edu/mission/electronics/cmnt/bios/racz-l.html
Title: "Materials Science and Engineering: what it's good for, from space to clothing"
About our Speaker:

Dr. Livia M. Racz leads the Advanced Materials and Processes Research Portfolio at MIT Lincoln Laboratory, and is Assistant Leader of the Chemical, Microsystem and Nanoscale Technologies Group, where she currently manages programs on wafer-scale satellites and other miniature sensor systems.
Previously, she has led a major experimental effort in the physical realization of superconducting qubits, and has broad interests in materials engineering and microsystems integration. Prior to joining the Laboratory two years ago, Dr. Racz held positions of increasing responsibility at the Charles Stark Draper Laboratory, including technical director and program manager of several programs in miniature electronic systems, leader of the Advanced Packaging Group, and leader of the Microsystem Technologies Division. She has more than 25 years of experience in developing new materials, processes, and integration schemes, with close to 60 publications, patents, and awards in these areas. She has worked at startup companies and has served on the faculty of Tufts University's Department of Mechanical Engineering.
Dr. Racz received her SB and PhD degrees in materials science and engineering from MIT and was an Alexander von Humboldt Research Fellow at the Institute for Space Simulation in Cologne, Germany.

We look forward to seeing you there!
Szabari Gitta, Kovacs Istvan
---
Kedves Boston kornyeki magyarok!
Szeretettel varunk minden kedves erdeklodot 2018. januar 19-en pentek este 7-kor a Northeastern University, CCNR & Barabasi Laborba: Northeastern University, Network Science Institute,11. Emelet 177 Huntington Avenue,Boston, MA 02115.
Vendegunk: Racz Livia, PhD

Website: https://www.ll.mit.edu/mission/electronics/cmnt/bios/racz-l.html
Kerjuk regisztralja reszveteli szandekat, hogy a szervezest megkonnyitsuk. Ha nem regisztralt, es megis ugy dont, hogy eljonne, akkor a recepcion jelezze, hogy a magyar rendezvenyre jott. Ha mar nincs recepcio mikor megkerkezik, kerjuk hivja a kovetkezo telefonszamot: 617-320-3400, vagy 617-905-2281 ekkor valaki lemegy es beengedi az epuletbe.
Az eloadas nyelve: angol, kerdesek es valaszok magyarul lesznek
Mindenkit szeretettel varunk!
Szabari Gitta, Kovacs Istvan