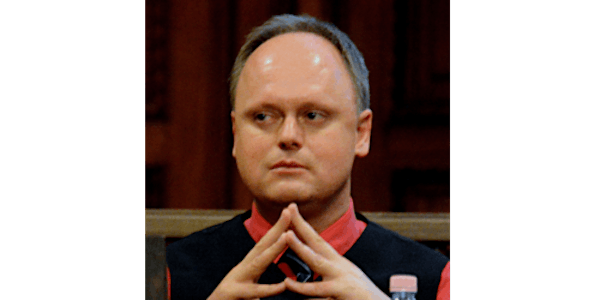 Hungarian Science Club_11.01.19
When and where
Location
CCNR & Barabasi Lab: Northeastern University, Network Science Institute 177 Huntington Avenue 11th floor Boston, MA 02115
Description
Dear Boston-Hungarians and Friends,
The Boston Hungarian-American Science Club cordially invites you to the next event.

The event will be on Friday November 1, 2019. We will start gathering from 6pm onwards. Presentations will begin at 7pm sharp.
Language / Nyelv : Magyar / Hungarian
Speaker / Előadó : Katona Csaba történész
Title / Cím :
"A Szent Korona és koronázási kincseink nyomában" című film vetitese es egy rovid eloadas a Szent Koronarol

"On the Trail of the Holy Crown and Coronation Insignia of Hungary" documentary screening and a short presentation about the Holy Crown
About our Speaker / Az előadóról:
https://tti.btk.mta.hu/tagok/userprofile/cskatona.html
Katona Csaba történész, szakterülete a 19–20. századi magyar társadalom- és művelődéstörténet. Az Eötvös Loránd Tudományegyetem Bölcsészettudományi Kar történelem szakán végzett 1998-ban, ez évtől 2011-ig a Magyar Országos Levéltár munkatársa volt különféle beosztásokban (levéltáros,osztályvezető, sajtó- és programreferens, főigazgatói titkár), közben felelős szerkesztője volt a Levéltári Szemlének, a Levéltári Közleményeknek, az ArchivNetnek és a Turulnak. 2011 óta a Magyar Tudományos Akadémia Bölcsészettudományi Kutatóközpont tudományos munkatársa, 2013-tól emellett a Bölcsészettudományi Kutatóközpont kommunikációs referense, 2019-től a MIlton Friedman Egyetem Magyar–Zsidó Történeti Intézete közkapcsolati tanácsadója. Emellett a Magyar Történelmi Társulat igazgatóválasztmányi tagja, a Csokonai Vitéz Mihály Irodalmi és Művészeti Társaság elnökségi tagja, a Magyar–Szerb Akadémiai Vegyes Bizottság tagja, a Pécsi Tudományegyetem Bölcsészettudományi Kar Modernkori Oroszország és Szovjetunió Történeti Kutatócsoport tagja, korábban a Magyar Levéltárosok Egyesülete választmányi tagja és a Magyar Heraldikai és Genealógiai Társaság alelnöke. Tanított az Eötvös Loránd Tudományegyetem Bölcsészettudományi Karán és Tanító- és Óvóképző Karán, a Budapesti Corvinus Egyetemen és Szent István egyetemen. A Múlt- (szerkesztőbizottsági tagja, a Világtörténet szerkesztőségének tagja, a Lymbus szerkesztőbizottsági tagja, az Újkor.hu tudományos szerkesztője, a MOSZT Könyvek és a MOSZT Füzetek szerkesztőbizottsági tagja. A Balatonfüred Városért Közalapítvány kulturális nagykövete, a Csokonai Vitéz Mihály Társaság Csokonai-díjasa, a Nemzetközi Humanitárius Együttműködésért Felelős Oroszországi Szövetségi Hivatal kitüntetettje a nemzetközi humanitárius és társadalmi kapcsolatok fejlesztésében kifejtett aktív tevékenységért.
About the documentary / A filmrol:
A Szent Korona és koronázási kincseink nyomában című ismeretterjesztő film a magyarság legfőbb nemzeti ereklyéje, koronázási jelvényeink és királykoronázásaink eddig ismeretlen történeteinek felfedezésére hívja a nézőt. A Szent Korona több mint ezer év alatt Magyarország államiságának legfőbb szimbólumává vált. Ennek ellenére kalandos históriájának számos fejezetét napjainkig homály fedi. A 2012 óta működő Szent Korona Kutatócsoport ezeket a fehér foltokat igyekszik feltárni. Hogyan került koronánk a világhódító Szülejmán szultán kezébe? Mikor ferdülhetett el keresztje? Fejére tette-e Bethlen Gábor vagy Szemere Bertalan? Mit üzen a 21. század emberének a Szent Korona és a koronázási jelvények különleges együttese? A Bárány testvérek egyedülálló módon mind az öt magyar koronázóvárosba (Esztergom, Székesfehérvár, Pozsony, Sopron és Budapest) és nemzeti ereklyénk legfontosabb őrzési helyeire, közel húsz helyszínre kísérték el a szakértőket. A film elsőként mutat be eddig ismeretlen, páratlan értékű nemzeti és koronázási kincseket, úgymint a legkorábbi szent koronás magyar címerrel díszített országzászlót (1618), a legrégebbi Horvátország-zászlót (1647), a magyar királyi udvarmester gyémántokkal ékesített pálcáját az első budai koronázásról (1792), egy elveszettnek hitt koronázási jelvényt (az uralkodó koronázási cipőjét) vagy éppen koronánk legkorábbi hiteles, részletes és színes ábrázolását az 1550-es évek közepéről.
Location: CCNR & Barabási Lab: Northeastern University, Network Science Institute, 177 Huntington Ave, 11th floor, Boston, MA 02115
Parking garage: 235 Huntington Ave
Rates: 0-1 Hours: $10.00; 1-2 hours: $16.00; 2-3 hours: $22.00; 3-12 hours: $32.00
Public transit: Green E Line to Prudential stop
Bicycle: 247 Huntington Ave, racks located underground in garage
Refreshment contributions are always welcome. Please RSVP here on Eventbrite.
If you haven't registered but decided to attend, then let the security desk know you came to the Hungarian event. If you arrive after 7pm, and the doors are locked, please call 617-320-3400 (Gitta), and someone will go downstairs to let you in.
We look forward to seeing you at this special event!
---
Please subscribe to our email list by sending an email to bostontudosklub-subscribe@yahoogroups.com and get updated information about our events.
Please subscribe to our youtube channel: https://www.youtube.com/channel/UC-m9PT4QlPKhkLKWOO3doOg and never miss any of our presentations.
---
Link to share this event: https://szentkorona.eventbrite.com