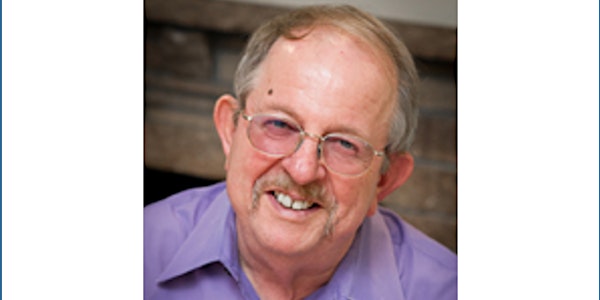 Hungarian Science Club_10.13.17
By Szabari Gitta, Kovacs Istvan
When and where
Date and time
Friday, October 13, 2017 · 6 - 9pm EDT
Location
CCNR & Barabasi Lab: Northeastern University, Network Science Institute 11th floor 177 Huntington Avenue Boston, MA 02115
Description
Dear Boston-Hungarians and Friends,
The Hungarian Society of Massachusetts cordially invites you to the next Science Club from 6 pm on 10/13/2017. Please register and help us to plan the event accordingly. If you arrive after 6.30 pm, the security will not be there, so you need to call one of the numbers: 617-320-3400, 617-905-2281 and somebody will come down and pick you up. Please do not call the security's phone number, we do not want to bother them.
Location: CCNR & Barabasi Lab: Northeastern University Physics Department, 11th Floor, 177 Huntington Avenue, Boston, MA 02115
Language: English
Speaker: Professor Leslie Muray

Website: https://www.curry.edu/directory-bios/muray-leslie.html
Title: "The Influence of Henri Bergson on Mihaly Babits and Zsigmond Moricz"
About our Speaker:

Dr. Leslie (Les) A. Muray (Dr. Muray László) was born in Budapest in 1948. He was in second grade at the time of Revolution of 1956 . His parents and he were refugees in Yugoslavia in January, 1957. After four and a half months, they lived in France for two years, finally settling in the Boston area. In addition to Massachusetts, he has lived in Arizona, California, Michigan, and Massachusetts again.
Dr. Muray has a B.A from Whittier College ('71), Rel.M Claremont School of Theology ('73) and Ph.D Claremont Graduate University (1982). He is Professor of Philosophy and Religious Studies at Curry College, Milton, MA 02186. He is the author of two books and a hundred articles in five languages. Dr. Muray is also an Episcopal priest.
The title of his talk is "Embracing The Ambiguity of Creativity: the Influence of Henri Bergson on Mihály Babits and Zsigmond Moricz." It builds on research done during a Fulbright grant in Budapest in the Spring of 2014. Bergson's vitalist philosophy had an explosive effect in Hungary, influencing a variety of cultural figures across the cultural and political landscape. In Babits and Moricz, the appropriation of Bergson's thought anticipates contemporary environmental ethics.
We look forward to seeing you there!
Szabari Gitta, Kovacs Istvan
---
Kedves Boston kornyeki magyarok!
Szeretettel varunk minden kedves erdeklodot 2017. oktober 13-an pentek este 6-kor a Northeastern University, CCNR & Barabasi Laborba: Northeastern University, Network Science Institute,11. Emelet 177 Huntington Avenue,Boston, MA 02115.
Vendegunk: Dr. Muray László

Website: https://www.curry.edu/directory-bios/muray-leslie.html
Kerjuk regisztralja reszveteli szandekat, hogy a szervezest megkonnyitsuk. Ha nem regisztralt, es megis ugy dont, hogy eljonne, akkor a recepcion jelezze, hogy a magyar rendezvenyre jott. Ha 6.30 utan erkezik azonban mar nincs recepcio, igy fel kell hivja a kovetkezo telefonszamot: 617-320-3400, vagy 617-905-2281 ekkor valaki lemegy es beengedi az epuletbe.
Az eloadas nyelve: angol
Mindenkit szeretettel varunk!
Szabari Gitta, Kovacs Istvan