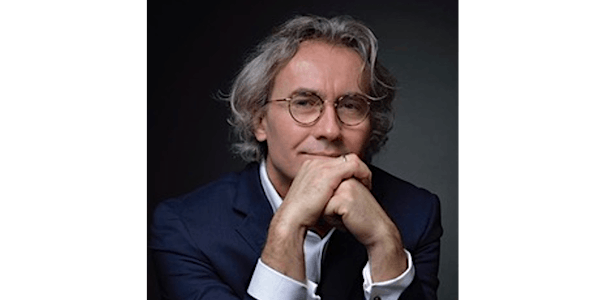 Hungarian Science Club_09.16.19
When and where
Location
CCNR & Barabasi Lab: Northeastern University, Network Science Institute 177 Huntington Avenue 11th floor Boston, MA 02115
Description
*** Please share the invitation of this event with other non Hungarian speaking friends, as the event will be in English and could be interested for people outside of our Hungarian community. ***
Dear Boston-Hungarians and Friends,
The Boston Hungarian-American Science Club cordially invites you to our next event.
The event will be on Monday September 16, 2019. We will start gathering from 6pm onwards. Presentations will begin at 7pm sharp.

Language: English
Title: Robotization and Imaging in Neurosurgery

Speaker: Dr.Lorand Eross MD, PhD, Head of Functional Neurosurgery and Center of Neuromodulation, National Institute of Clinical Neurosciences, Budapest

Title: Robotization and Imaging in Neurosurgery

Dr. Lorand Eross is the head of the Functional Neurosurgical Department and Center of Neuromodulation at the National Institute of Clinical Neurosciences in Budapest. He is the Director of Research and Innovation. He leads the Epilepsy Surgery Program at the institute. He got his PhD degree at Semmelweis University in 2010 in epilepsy surgery. His main interest is epilepsy surgery, movement disorder surgery, neurosurgical treatment of pain, spasticity and neuromodulation. He has an active reasearch group in the field of epilepsy and movement disorders. He developed new intraoperative localisation method for invasive recordings in epilepsy surgery. He introduced robot assisted neurosurgery in Central-Eastern Europe.He is a lecturer at the Medical Faculty of the Semmelweis University and at the Pazmany Peter Catholic University, Faculty of Information Technology in bionical sciences.
In his lecture he will talk about the latest developments in neurosurgery, the drive behind these and his special interest of the the new interdisciplinary speciality called neuromodulation.
Location: CCNR & Barabási Lab: Northeastern University, Network Science Institute, 177 Huntington Ave, 11th floor, Boston, MA 02115
Parking garage: 235 Huntington Ave
Rates: 0-1 Hours: $10.00; 1-2 hours: $16.00; 2-3 hours: $22.00; 3-12 hours: $32.00
Public transit: Green E Line to Prudential stop

Bicycle: 247 Huntington Ave, racks located underground in garage
Refreshment contributions are always welcome. Please RSVP here on Eventbrite.
If you haven't registered but decided to attend, then let the security desk know you came to the Hungarian event. If you arrive after 7pm, and the doors are locked, please call 617-320-3400 (Gitta) and someone will go downstairs to let you in.
We would like to extend our invitation to parents of young children by offering a childcare opportunity. Children can play in an adjacent room during the presentations, and supervision could be shared among parents. We ask that anyone interested in taking up this offer kindly let us know so we can start making arrangements to try it out on the next occasion. Please email your request to bostontudosklub@gmail.com.
We look forward to seeing you at this special event!
---
Please subscribe to our email list by sending an email to bostontudosklub-subscribe@yahoogroups.com and get updated information about our events.
Please subscribe to our youtube channel: https://www.youtube.com/channel/UC-m9PT4QlPKhkLKWOO3doOg and never miss any of our presentations.
---
Link to share this event: https://loranderossscienceclub.eventbrite.com