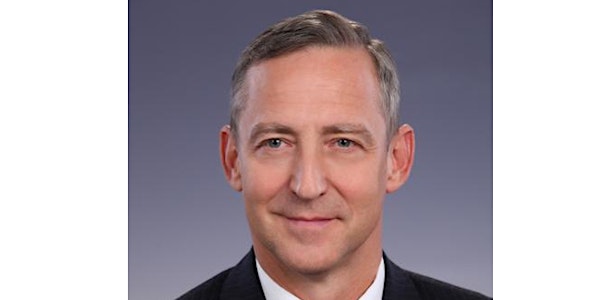 Hungarian Science Club_04.19.19
When and where
Location
CCNR & Barabasi Lab: Northeastern University, Network Science Institute 177 Huntington Avenue 11th floor Boston, MA 02115
Description
Dear Boston-Hungarians and Friends,
The Boston Hungarian-American Science Club cordially invites you to the next event.

The event will be on Friday April 19, 2019. We will start gathering from 6pm onwards. Presentations will begin at 7pm sharp.

Language / Nyelv : Magyar / Hungarian
Speaker / Előadó : Kappelmayer János MD. PhD.
Title / Cím :
A 21. század laboratóriumi diagnosztikája: lehetőségek és korlátok
Laboratory diagnostics in the 21st century: possibilities and obstacles
About our Speaker / Az előadóról:
Dr. Kappelmayer János laborszakorvos, klinikai farmakológus, 1985-ben végzett a Debreceni Orvostudományi Egyetemen. Végzése óta a Debreceni Egyetem Laboratóriumi Medicina Intézetében dolgozik aminek 2004 óta az igazgatója. Kutatási területe a thrombosis és a leukémiák pathomechanizmusának valamint diagnosztikai és prognosztikai markereinek vizsgálata. Két alkalommal dolgozott vendégkutatóként az USA-ban Philadelphiában 2 évig és Oklahoma City-ben 1 évig. Az általa vezetett intézet (labmed.hu) az egyik legnagyobb magyar diagnosztikai laboratórium ahol közel 100 munkatárs dolgozik. Több mint 150 tudományos dolgozat szerzője vagy társszerzője és eddig 8 hallgatója szerzett PhD fokozatot. Főszerkesztője az eJIFCC online folyóíratnak, rovatvezető szerkesztő a Clinical Cytometry (Cytometry B) folyóíratban és szerkesztőbizottsági tag további 3 tudományos lapnál. Az előadó fiatal korában versenyszerűen vívott, jelenleg szenior úszó.
About the talk / Az előadásról:
A laboratóriumi lehetőségek tárháza megdöbbentően kitágult az utóbbi évtizedekben. Már a 20. század utolsó harmadában a meghatározható laboratóriumi tesztek száma hihetetlenül megnőtt és az eredmények a korábbi napokig tartó fárasztó folyamat helyett ma már néhány órán belül rendelkezésre állnak. Az utóbbi 20 év során pedig a genetikai alapú tesztek automatizálódtak olyan mértékben ami a bekerülési költségek drasztikus csökkenését és a leletkiadás jelentős gyorsulását eredményezte. Mindez két egészen új jelenséget hozott felszínre a laborkivizsgálások során. Egyrészt számos laborteszt elvégzésekor véletlenszerűen találnak eltéréseket (akcidentaloma) amik egy részéről nem dönthető el, hogy betegség vagy nem. Ez az egyénnek komoly pszichés terhelést jelenthet és további feladatot az orvosnak. Másrészt megjelent az embereknek egy olyan igénye, hogy még a lehetséges betegségek kialakulása előtt kivizsgáltassák magukat, hogy milyen esélyük van különböző kórképek kialakulására. Ezt nem ritkán saját kezdeményezésre önköltséges (direct to customer) módon teszik meg. Az itt kapott eltérések igen súlyos dilemma elé állíthatják az egyént, különösen valamely súlyos kórképre való hajlam esetén. Az előadásban példák bemutatása által a személyre szabott rizikóbecslés és gyógyszerkiválasztás mellett a lakosságnak direkt formában nyújtott genetikai vizsgálatokról és azok etikai vonatkozásairól is szó lesz.
Az előadás mottója: There is no such thing as free lunch.
Location: CCNR & Barabási Lab: Northeastern University, Network Science Institute, 177 Huntington Ave, 11th floor, Boston, MA 02115
Parking garage: 235 Huntington Ave
Rates: 0-1 Hours: $10.00; 1-2 hours: $16.00; 2-3 hours: $22.00; 3-12 hours: $32.00
Public transit: Green E Line to Prudential stop

Bicycle: 247 Huntington Ave, racks located underground in garage
Refreshment contributions are always welcome. Please RSVP here on Eventbrite.
The event will be recorded and streamed online here: https://www.facebook.com/events/1970655259723259/
If you haven't registered but decided to attend, then let the security desk know you came to the Hungarian event. If you arrive after 7pm, and the doors are locked, please call 617-320-3400 (Gitta) or 352-346-9161 (Judit), and someone will go downstairs to let you in.
We look forward to seeing you at this special event!
---
Please subscribe to our email list by sending an email to bostontudosklub-subscribe@yahoogroups.com and get updated information about our events.
Please subscribe to our youtube channel: https://www.youtube.com/channel/UC-m9PT4QlPKhkLKWOO3doOg and never miss any of our presentations.
---
Link to share this event: https://kappelmayerjanos.eventbrite.com