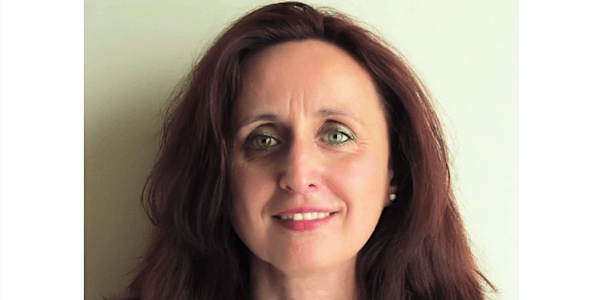 Hungarian Science Club_01.11.19
When and where
Location
CCNR & Barabasi Lab: Northeastern University, Network Science Institutetimi 177 Huntington Avenue 11th floor Boston, MA 02115
Description
Kedves Boston környéki Magyarok!
Szeretettel várunk minden kedves érdeklődőt 2019. január 11-én a péntek esti Tudósklubba. 6 órától gyülekezünk, 7 órakor pedig kezdődik az előadás.
Mivel Live Streamen közvetítjük a prezentációt, ami pontosan 7 órakor kezdődik, ezért kérünk Titeket, hogy 7 előtt legyetek a helyszínen.

Helyszin: CCNR & Barabási Labor, Northeastern University, Network Science Institute, 11. emelet 177 Huntington Avenue, Boston, MA 02115.
Az előadó: DEVECSERI ZSUZSANNA

Az előadás címe: Miért halnak meg férfiak még mindig prosztatarákban?
Online élőben elérhető: https://www.facebook.com/events/771597516511361/
Az előadóról:
Devecseri Zsuzsanna 2010 novemberében költözött családjával, férjével és 3 gyerekükkel Boston környékére. Az első 4 évben Concordban laktak, azóta pedig Brookline-ban. Gyermekeik közül Anna 25 éves, a UMass Amhersten és a Johns Hopkinson végzett, egészség-közgazdász, Andris 23 éves, szintén a UMass Amhersten végzett kémikus, a legkisebb, Vince, 17 éves, junior a középiskolában, és épitész szeretne lenni.

Zsuzsanna 1992-ben végzett a Semmelweis Orvostudományi Egyetemen, majd a 2. Sz. Gyermekklinikán ("Tüzoltó utcai") dolgozott 1998-ig. Kisebb egészségbiztositási és executive tréning/tanácsadás után, és a Budapesti Közgazdaságtudomány Egyetem MBA diplomája után az Abbotthoz került, ahol orvosi vonalon a Humirával, majd 2005-től a Sanofinál a kardiometabolikus üzletágban dolgozott, majd 2010-ben felkérték, hogy a cég Onkológiai Diviziojának az orvosi stratégiáját irányitsa Bostonban.
Jelenleg a prosztata-rák terápiás terület vezetője.
Az előadás nyelve: magyar
Parkolás: https://en.parkopedia.com/parking/locations/boston_massachusetts_united_states_drt2yzrzz39/?country=us&arriving=201811091730&leaving=201811092300
Kérjük regisztrálja részvételi szándékát, hogy a szervezést megkönnyítsük. Ha nem regisztrált, és mégis úgy dönt, hogy eljönne, akkor a recepción jelezze, hogy a magyar rendezvényre jött. Ha probléma adódik az épületbe való belépéssel, kérjük hívja a következő telefonszámot: 617-320-3400 (Gitta), 617-365-8677 (Lilla) ekkor valaki lemegy és beengedi az épületbe.
Kérjük, aki tud üditőitallal / borral járuljon hozzá az eseményhez.
Mindenkit sok szeretettel várunk!
---
U.i.: Ha szeretnétek a Bostoni Tudósklub levelező listájára feliratkozni, és a Tudósklubról, illetve tudománnyal kapcsolatos híreket kapni, akkor kérlek, hogy írjatok egy emailt az alábbi címre: bostontudosklub-subscribe@yahoogroups.c
A lista létrehozója és kezelője Dr. Zöllei Lilla, akinek nagyon hálásak vagyunk a segítségéért! Lillát a bostontudosklub-owner@yahoogroups.com címen érhetitek el, ha problémátok van a levelező lista működésével.
Ha szeretnétek a Bostoni Tudósklub youtube csatornára feliratkozni: https://www.youtube.com/channel/UC-m9PT4QlPKhkLKWOO3doOg
Köszönettel:
Tudósklub
---
Dear Boston-Hungarians and Friends,
The Boston Hungarian-American Science Club cordially invites you to the next Science Club presentation on Friday January 11, 2018. We will start gathering at 6pm, and the presentation begins at 7pm (EST).
Note: These presentations will be held live in our regular location at Northeastern University, but also, they will be streamed live for everybody who is unable to join us in Boston. We kindly request that you arrive at the event location before 7pm EST, the presentation will begin at 7pm EST, please ensure you give yourself enough time to arrive.
Location: CCNR & Barabasi Lab at Northeastern University Network Science Institute, 11th Floor, 177 Huntington Avenue, Boston, MA 02115
Speaker: ZSUZSANNA DEVECSERI

Title: Why are men still dying of prostate cancer?

Live Stream: https://www.facebook.com/groups/1906467579436545/
About the Presenter:
Zsuzsananna Devecseri moved with her family, her husband and three children, to the Boston area in November 2010. For the first 4 years they lived in Concord and since then in Brookline. Their 25-year-old daughter Anna is a health-economist, who graduated from Umass Amherst and Johns Hopkins, their 23-yer-old son Andris is a chemist, who also graduated from Umass Amherst and their youngest, the 17-year-old Vince is a junior in high school, who aspires to be an architect.

She graduated from the Semmelweis Medical School in 1992 and then worked at the 2nd Childrens Hospital ("Tuzolto utcai") until 1998. After a short stint in health insurance and executive training / consulting and obtaining an MBA from the University of Economics in Budapest, she started working for Abbott, where she worked on the medical side with Humira, later, from 2005, she worked at Sanofi in the cardiometabolic division and in 2010 they asked her to lead the medical strategy of the Oncology Division in Boston.

Currently she leads the prostate cancer therapy group.

Language: Hungarian
Please register to help us plan the event accordingly. If you did not register, but later changed your mind you can ask the security to let you in to the Science Club. If you have trouble entering the building, please call one of the numbers: 617-320-3400 (Gitta), 617-365-8677 (Lilla) and somebody will come down and pick you up. Please do not call the security's phone number; we do not want to bother them.
We appreciate any contribution of refreshments.
We look forward to seeing you there!
---
If you would like to subscribe to our email list, please send an email to bostontudosklub-subscribe@yahoogroups.com and get information about our events.
Please subscribe to our youtube channel: https://www.youtube.com/channel/UC-m9PT4QlPKhkLKWOO3doOg and never miss any of our presentations.
Thank you,
Science Club