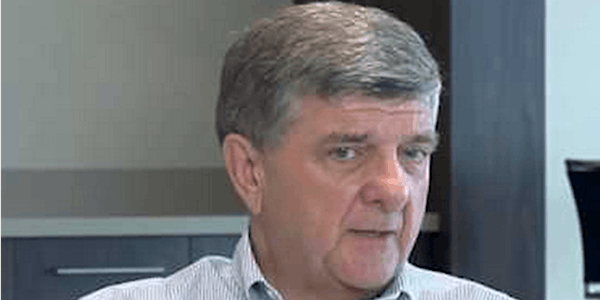 Hungarian event_5.12.17
When and where
Location
CCNR & Barabasi Lab: Northeastern University, Network Science Institute 11th floor 177 Huntington Avenue Boston, MA 02115
Description
Dear Boston-Hungarians and Friends,
The Hungarian Society of Massachusetts cordially invites you to the next panel discussion of the Science Club from 6 pm on 5/12/2017. Please register and help us to plan the event accordingly. If you did not register, but later changed your mind you can come and ask the security to let you in to the Science Club. If you arrive after 6.30 pm, the security will not be there, so you need to call one of the numbers: 617-320-3400, 617-905-2281 and somebody will come down and pick you up. Please do not call the security's phone number, we do not want to bother them.
Location: CCNR & Barabasi Lab: Northeastern University Physics Department, 11th Floor, 177 Huntington Avenue, Boston, MA 02115
Language: English
Guest: Michael Szabados, COO of NetScout
Title: "My digital journey from microprocessors to the cloud"
Moderators: Adam Dalnoki and Peter Ruppert
Promo video: https://youtu.be/ihqkkbW77BI
About our Guest: "I attended the Fazekas mathematics program in Hungary, continuing my studies at the technical university, focused on communications. However, I left the country after four years, in 1975. During this time, I will note as a point of interest, I also spent nearly a year in a refugee camp in Germany, alongside my wife. I have completed my engineering studies at the University of California – Irvine in the United States.

I began my engineering career at Intel, as a design engineer. I had the great fortune of working alongside Andy Grove, even if not directly, and I was present for the release of the 8086 microprocessor architecture, which I helped standardize against the competing Z80 chip, as well as against Motorola's efforts in the field. A few years later, I joined the Ethernet design group at the height of the development of computer networking, as a product manager, and from this point onward, I remained in the business of networking. From 1986 to 1990, I was the chief of networking at Apple, directly contributing AppleTalk, AppleShare and many other networking products of the era.

I became the head of product marketing at SynOptics (later Bay Networks), once more involved with an important technological milestone: the emergence of mature and modern client-server computing.
I currently work at a company called NetScout, where I serve as COO (Chief Operating Officer), having joined almost two decades ago. We're listed on NASDAQ as NTCT, and have an annual turnover of $1.2 billion, up from just $30 million when I started at the company. Our company serves governments and the world's largest companies, among them cellular service providers, securing their IT infrastructure against cyber attacks and system disruptions."

We look forward to seeing you there!
Szabari Gitta, Kovacs Istvan
---
Kedves Boston kornyeki magyarok!
Szeretettel varunk minden kedves erdeklodot 2017. majus 12-en péntek este 6-kor a Northeastern University, CCNR & Barabasi Laborba: Northeastern University, Network Science Institute,11. Emelet 177 Huntington Avenue,Boston, MA 02115.
Vendegunk: Michael Szabados, COO of NetScout
Kerjuk regisztralja reszveteli szandekat, hogy a szervezest megkonnyitsuk. Ha nem regisztralt, es megis ugy dont, hogy eljonne, akkor a recepcion jelezze, hogy a magyar rendezvenyre jott. Ha 6.30 utan erkezik azonban mar nincs recepcio, igy fel kell hivja a kovetkezo telefonszamot: 617-320-3400, vagy 617-905-2281 ekkor valaki lemegy es beengedi az epuletbe.
A kerekasztal beszelgetes nyelve angol.
Mindenkit szeretettel varunk!
Szabari Gitta, Kovacs Istvan