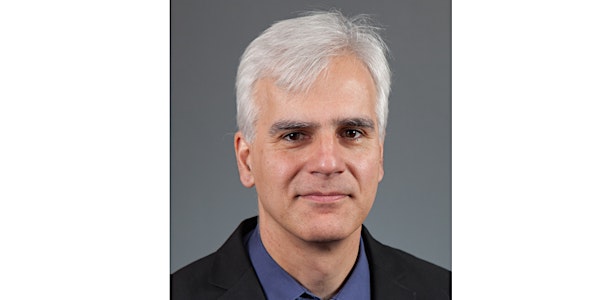 Hungarian event_12.8.17
When and where
Location
CCNR & Barabasi Lab: Northeastern University, Network Science Institute 11th floor 177 Huntington Avenue Boston, MA 02115
Description
Kedves Boston kornyeki magyarok!
Szeretettel varunk minden kedves erdeklodot 2017. december 8-an péntek este 7-kor a Northeastern University, CCNR & Barabasi Laborba: Northeastern University, Network Science Institute,11. Emelet 177 Huntington Avenue,Boston, MA 02115.
Az előadó: Dr. Halmos Balázs onkologus/orvoskutato

Kerjuk regisztralja reszveteli szandekat, hogy a szervezest megkonnyitsuk. Ha nem regisztralt, es megis ugy dont, hogy eljonne, akkor a recepcion jelezze, hogy a magyar rendezvenyre jott. Ha problema adodik az epuletbe valo belepessel, kerjuk hivja a kovetkezo telefonszamot: 617-320-3400, vagy 617-905-2281 ekkor valaki lemegy es beengedi az epuletbe.
Az előadás címe: "Molekuláris forradalom a rákkezelésben - jelentés a frontról"
Az előadásról: Az előadas az elmúlt húsz év drámai fejleményeiről fog beszámolni a daganatos betegségek kezelésével kapcsolatban. Betekintést fog az előadó nyújtani a daganatok molekuláris alapjainak megértéséről és a diagnosztikus módszerek fejlődéséről, amelyek révén a mindennapi ellátás részévé vált a molekuláris diagnosztika. A molekuláris biomarkerek alapján személyre szabott, célzott kezeléseket aktuális példákkal fogja illusztrálni Dr. Halmos Balázs, a gyakori rákos betegségek- például tüdő, emlő és vastagbélrák alapján. A daganatos kezelésekkel szemben kialakult rezisztencia molekuláris okait, kezelési lehetőségeit és modern módszerekkel- úgynevezett "folyékony biopszia" révén lehetseges diagnosztikajarol is ismertetot kaphatunk az eloadasbol. Vegul, de nem utolsosorban az elmult evek ujabb es meg nagyobb formátumú "forradalmáról" fog az előadó beszámolni – saját immunrendszerünk sikeres kiaknazásáról a daganatos betegségek elleni küzdelemben.
Az előadóról: Dr. Halmos Balázs onkológus/orvoskutató 1992-ben végzett a Semmelweis Orvostudományi Egyetemen, majd a SOTE III. Belklinikan kezdte orvosi pályafutását és 1995 óta az Egyesült Államokban dolgozik. Az elmúlt két évtized során aktív klinikai palyafutas mellett a klinikai onkologia kutatas es transzlacios rakkutatas teren jatszott aktiv szerepet a Harvard, Case Western es Columbia egyetemeken. Jelenleg New York-ban az Albert Einstein Orvosegyetem professzora és a mellkas/fejnyakrák szekció és a klinikai genomikai részleg vezetője. Klinikai és kutatási érdeklődese elsődlegesen a rákok molekuláris diagnosztikája és molekulárisan célzott kezelések kifejlesztése. Mintegy 100 publikációja mellett munkássága díjakat nyert neves társaságoktól, többek között az American Society of Clinical Oncology, American Association for Cancer Research es American Cancer Society-tól.
Az előadás nyelve magyar.
Mindenkit szeretettel varunk!
Szabari Gitta, Kovacs Istvan
---
Dear Boston-Hungarians and Friends,
The Hungarian Society of Massachusetts cordially invites you to the next lecture of the Science Club from 7 pm on 12/8/2017. Please register and help us to plan the event accordingly. If you did not register, but later changed your mind you can come and ask the security to let you in to the Science Club. If you have trouble entering the building, please call one of the numbers: 617-320-3400, 617-905-2281 and somebody will come down and pick you up. Please do not call the security's phone number, we do not want to bother them.
Location: CCNR & Barabasi Lab: Northeastern University Physics Department, 11th Floor, 177 Huntington Avenue, Boston, MA 02115
Language: Hungarian
Speaker: Dr. Halmos Balázs

Title: "Molecular revolution in oncology - report from the battlefield"
We look forward to seeing you there!
Szabari Gitta, Kovacs Istvan