Hungarian Americans Together Conference

Multiple Dates
Event Details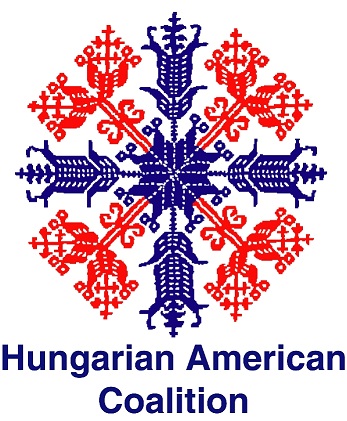 PLEASE JOIN US
"Hungarian Americans Together" HATOG Conference
A conference dedicated to the exploration of the ways our community could preserve, promote and transmit its cultural heritage for future generations.
The conference is organized by West Coast members of the Hungarian American Coalition
and co-hosted by the Honorary Consulate General of Hungary in San Francisco
We invite all Hungarian American organizations and individuals to participate,
and to introduce their activities and get acquainted, so we can discuss and find solutions together
Saturday, March 2, 2013 8:30am-5:30 pm
Location: Hon. Consulate General of Hungary, 2000 Alameda de Las Pulgas, San Mateo, 
A partial list of topics:
Pass It On, establish best practices in preserving and passing on Hungarian Heritage,
Hungarian Heritage Month, Smithsonian Folk Life Festival, WDC
Hungarian language instruction
Establishing a Hungarian Heritage Center
Hungarian Scouting
Hungarian Dance & music, telling our stories through the Hungarian cinema
The role of Hungarian American religious institutions, American business associations& Sister Cities
The role of Hungarian diplomacy
Use of technology and social media
Dinner Free Magyar Reformed Church, 102 Laurel Street, Redwood City, CA 94063
Followed by Presentation by Zina's Hungarian Folk Singing Circle
Sunday, March 3, 2013 9:00am-3:00 pm
Location: Hungarian Catholic Mission, c/o Woodside Priory School, 302 Portola Road , Portola Valley, CA 94028
Wrap up session, religious services: Mass or service at the Free Magyar Reformed Church,
Lunch and meeting with the local Hungarian community
Monday, March 4, 2013 8:00am-6:00 pm
Optional sightseeing tour to Sonoma Wine Country,  RSVP Geza Kadar 707 536-8956, gkadar@comcast.net
QUESTIONS OR COMMENTS
West Coast Organizing Committee
Eva Voisin, San Mateo, 650. 573.7351, evoisin@ix.netcom.com;
Helen Szablya, Seattle, WA szablyahj@aol.com
Geza Kadar, Santa Rosa, CA 707.536.8956, gkadar@comcast.net;
Katalin Voros, Orinda, CA, voros@eecs.berkeley.edu
HATOG attendance is free
a suggested voluntary donation of $30 is appreciated, includes all meals
Detailed Agenda will be sent upon registration
Hotel information: Geza Kadar, 707.536.8956, gkadar@comcast.net
Rsvp & Registration
http://hatogsanfrancisco.eventbrite.com
Where

Honorary Consulate General of Hungary in San Francisco
2000 Alameda De Las Pulgas
San Mateo, CA 94403


Multiple Dates
Add to my calendar
Organizer
The HUNGARIAN AMERICAN COALITION & the HONORARY CONSULATE GENERAL OF HUNGARY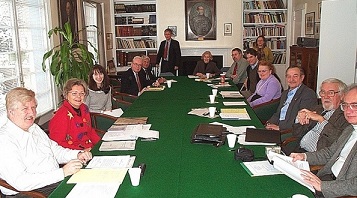 The HUNGARIAN AMERICAN COALITION is a 501(c)3 not-for-profit organization founded in 1991. Its mission is to identify and promote the interests of the Hungarian-American community. Its goals are:
To foster appreciation of Hungary's history and culture;
To protect and preserve the human and minority rights and cultural heritage of Hungarians throughout the world;
To encourage educational and cultural interaction between the people of the U.S. and Hungary; and to support democratic institutions and economic development in Hungary.
THE HONORARY CONSULATE GENERAL OF HUNGARY IN San Francisco has been assisting Northern Californias with Consular matters since 1993. It is a Diplomatic post, accredited by the US State Department in Washington DC and the Hungarian Ministry of Foreign Affairs in Budapest.
The Honorary Consulate General of Hungary provides information about Hungarian passport applications, determination of Hungarian citizenship, authentication of signatures, notarial services, certification of all types of documents, filing of compensation claims & visa information to Hungary;   Civil registry in Hungary of births, marriages, divorces, deaths abroad;
Assists Hungarian Citizens visiting the US, helps in medical, personal & business emergencies; provides information on customs, resettlement, retirement, transfer back to Hungary.
We promote study and travel in Hungary; cultural exchanges, business and trade events, we organize conferences, seminars, academic, artistic, musical events, host a variety of delegations.
Hungarian Americans Together Conference