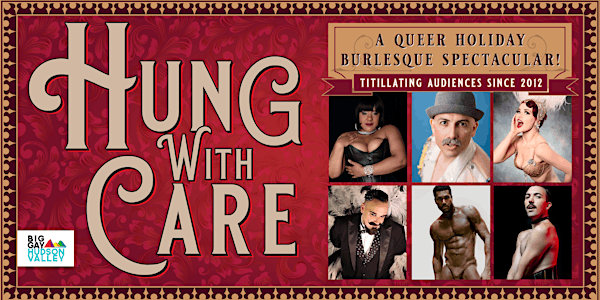 HUNG With Care: A Queer Holiday Burlesque Spectacular! (Albany)
The holiday tradition returns with a scintillating sleigh ride of yuletide classics featuring performances by NYC's premier cabaret artists.
When and where
Location
The Linda WAMC's Performing Arts Studio 339 Central Avenue Albany, NY 12206
Refund Policy
Refunds up to 7 days before event
Eventbrite's fee is nonrefundable.
About this event
Make your yuletide just a bit gayer with the beloved holiday tradition!
HUNG With Care is a queer holiday burlesque spectacular, now in its 10th season. The original, fully scripted show is a scintillating sleigh ride of yuletide classics featuring performances from New York City's premier cabaret artists with specialities ranging from burlesque to dance, circus acts, drag, live singing and so much more.
This show contains adult language and themes. All attendees must be 16+.
Thank You to Our Sponsors
A huge thank you to these community partners whose support is making HUNG With Care's 2022 season possible. Please consider supporting the businesses that support our LGBTQ+ Community.
About the Venue
The Linda WAMC's Performing Arts Studio is located in the heart of Central Avenue's Midtown Grid at the corner of Central Avenue and Quail Street in Albany, New York. The Linda hosts a diverse selection of events including concerts, debates, lectures, films, and other activities, many of which are broadcast throughout WAMC's seven-state listening area and online at wamc.org.
Refreshments including alcohol, non-alcoholic drinks & snacks will be sold from the theater's concession stand and are allowed in the theater during the performance.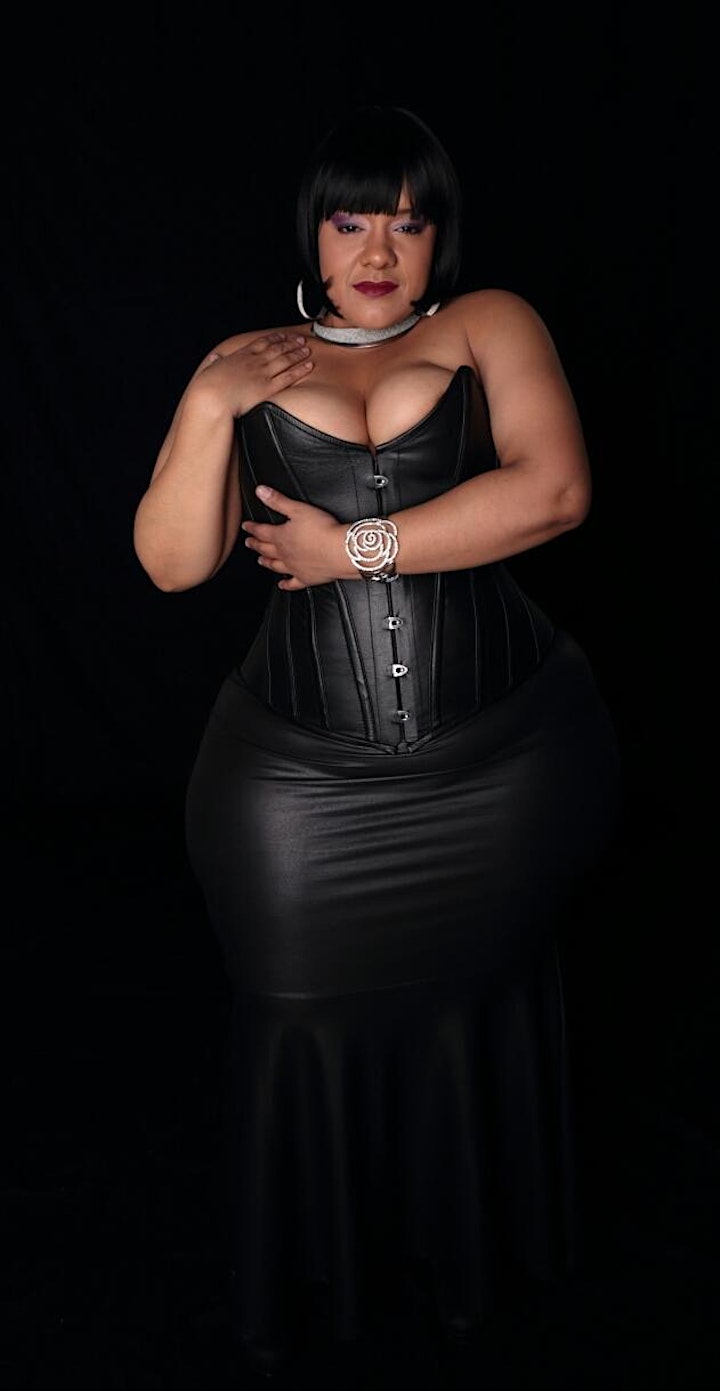 Storm Marrero
Storm Marrero is a singer/songwriter in motion. The Brooklyn native grew up in Puerto Rico where she developed her unique vocal skills under the private tutelage of opera veteran Darisabel Isales, and as a student of the University of Puerto Rico's prestigious musical theater department under the guidance of tenor Jose Ramon Torres. Storm has roots in Contemporary, Soul, R&B and Latin music.
Storm graced the stage at Théâtre XIV, home to the award winning dance/theater company, Company XIV, as one of their main vocalists from 2016 to 2019. She closed out her run in the role of the queen in their vibrant production "Queen of Hearts", a sensual adaptation of the Lewis Carroll's Alice in Wonderland.
Storm served as the first Afro-Latina Ringmaster at New York City's iconic Big Apple Circus for it's 2019/2020 season. She is only the 3rd woman to wear the top hat in this iconic New York institution in it's 42 year run.
After finishing her run with Big Apple Circus, Storm was tapped to be the new host of "The Devouring", a hot new show catered by House of Yes in partnership with The Paradise Club, located at the The New York Edition Hotel, operated by legendary hotelier Ian Schrager, of Studio 54 fame.
Most recently Storm was part of the cast of Norm Langill's extraordinary Teatro ZinZanni in Chicago.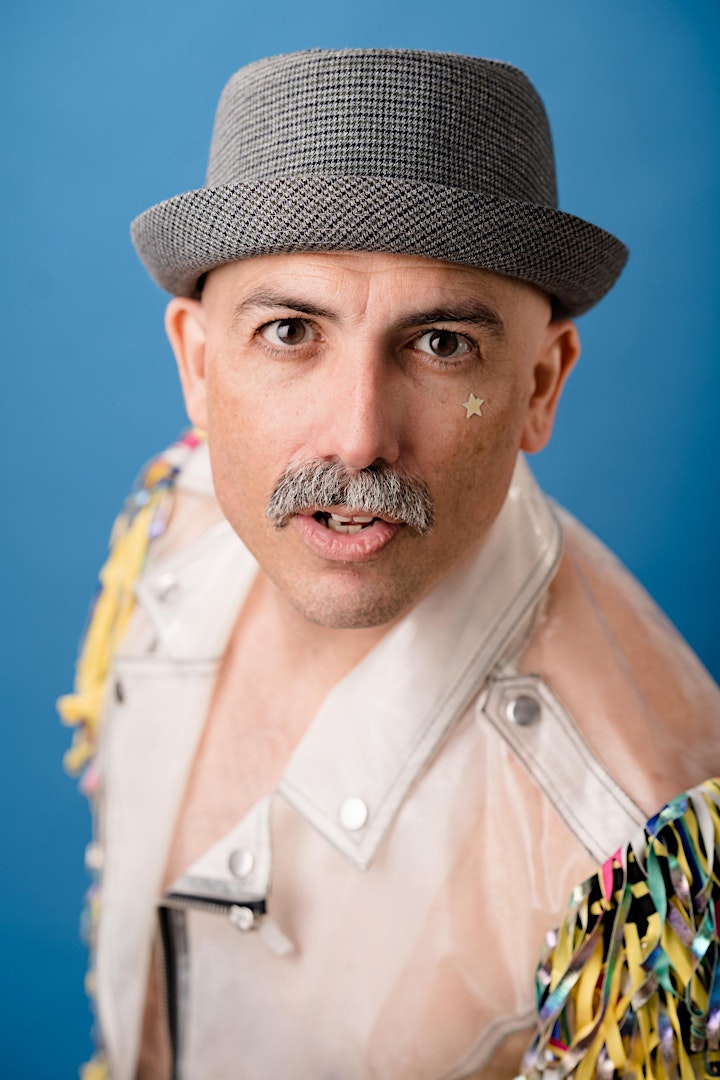 GoGo Gadget
A pioneer in the world of male burlesque, GoGo Gadget has earned many awards including the title of The Bouncing Bubble Butt Beefcake of Burlesque. In 2019 he served as a headliner at the London Burlesque Festival and over the years has performed in Boston, New York City, Denver, Toronto, Paris, Stockholm and Vienna.
Known in the theatre world as Alberto Denis, he's been involved with a wide range of productions including the Bessie's Awards winning "Then She Fell" , "The Grand Paradise", "Ghost Light" at Lincoln Center in 2017 and "Confection" commissioned by the Folger Shakespeare Library in Washington DC in 2019.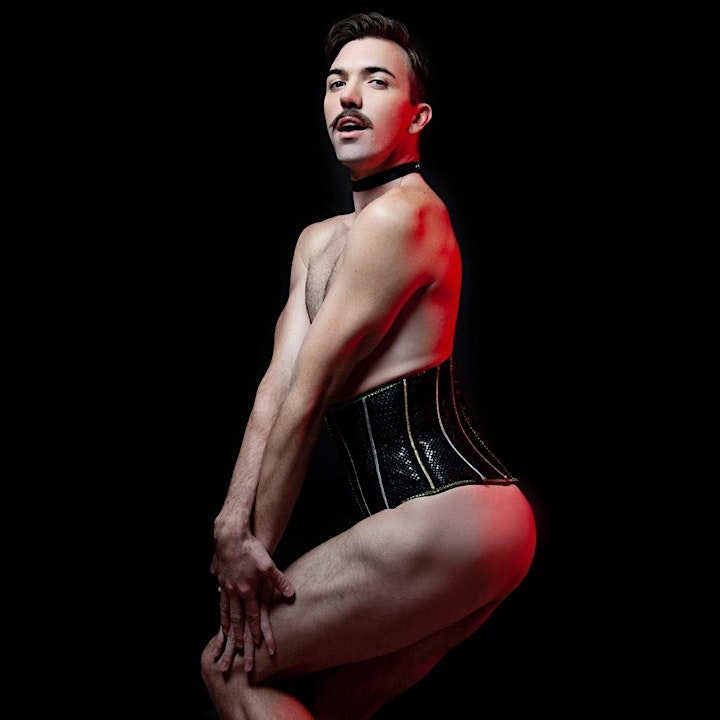 Jack Barrow
Jack Barrow could easily be the love child of Freddie Mercury and Liza Minelli if they had a child that ended up being just as fabulous as they were.
Actor, dancer, educator, good old fashioned lover boy and co-producer of burlesque variety shows alongside GoGo Gadget. Catch the Crack, Rack & Sack Revue, every first Thursday of the month at C'mon Everybody and Rock Solid, every second and fourth Tuesday at NYC's Rockbar.
Barrow has been nominated for a wide array of burlesque awards including:
The Heartthrobber
The Peacekeeper
The Perfect Perfectionist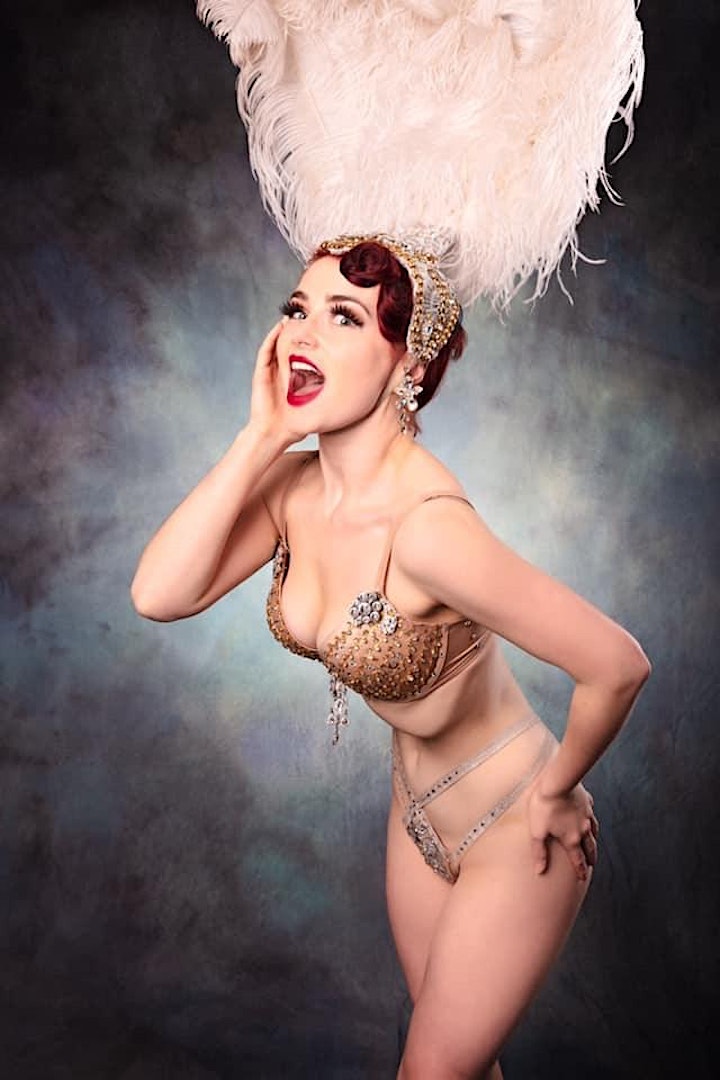 Pearls Daily
An award winning showgirl, actress and filmmaker based in NYC, Pearls Daily has accumulated numerous credits onscreen and in theater, Most notably as "Mina Margery Crandon" in the macabre, Drama Desk Nominated Off-Broadway hit "Play Dead" directed by Teller and created by Todd Robbins, as "Minky Woodcock" in "Minky Woodcock: The Girl Who Handcuffed Houdini" and for her work on "The Marvelous Mrs. Maisel".
Her body of work includes film, TV, stand-up, sketch comedy, theater ,improv, magic, and burlesque and both critics and peers have called Daily "Masterful", "Transcendent" and "High Energy".
The New York Times has dubbed her "Glittering and talented", "Spirited" and "Ebullient". Best of Off-Broadway has called her "Superb. A true comedic actress who deserves great accolades for her work." Ms. Daily has entertained at such prestigious venues such as Lincoln Center, The Magic Castle, Radio City Music Hall, The Geffen Playhouse, The Box, The Hangar Theater, The Liberty Theater , Duane Park, 34 Below, and The Slipper Room.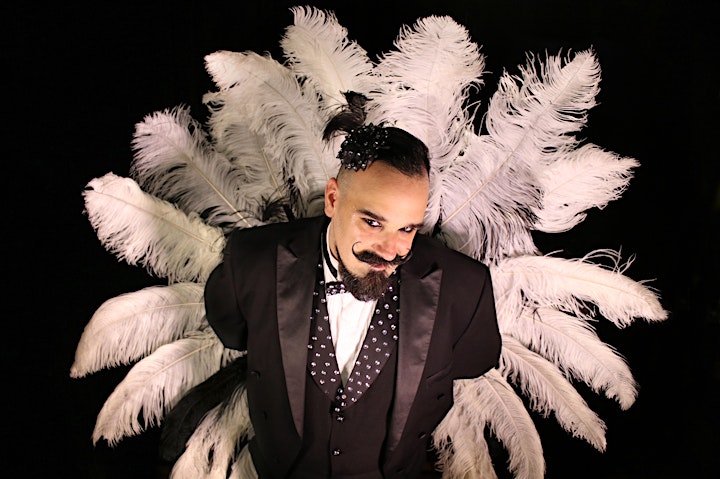 Broody Valentino
The "Teddy Bear With Claws," is a Boylesque performer based in New York City.
Balancing theatricality and camp has garnered him the epithet "The Telenovela of Burlesque" which has allowed him to: perform for the 2020 Virtual Burlesque Hall of Fame (VHOF), the 2018 Life Ball in Vienna, Austria, headline at the 2019 Capitol Burlesque Expo in Ottawa, Canada, receive the Legends Award at the 2018 Burlypicks World Championship, and be crowned the reigning King of New Jersey Burlesque at the New Jersey Burlesque Festival.
His other awards include the titles Best Overall, Master of Improv, and Master of Amazement at the first New Jersey Burlypicks Regional, the Golden Tassel for Best Boylesque at the 2017 Philadelphia Burlesque Awards, and The Beautiful Weirdo award at the 2017 Alterna-tease Neo-burlesque festival.
A proud member of the Latinx Burlesque community, Broody enjoys challenging the concepts of masculinity and body image through the use of humor, sensuality, and style showing audiences that the big guys can sparkle with the best of them!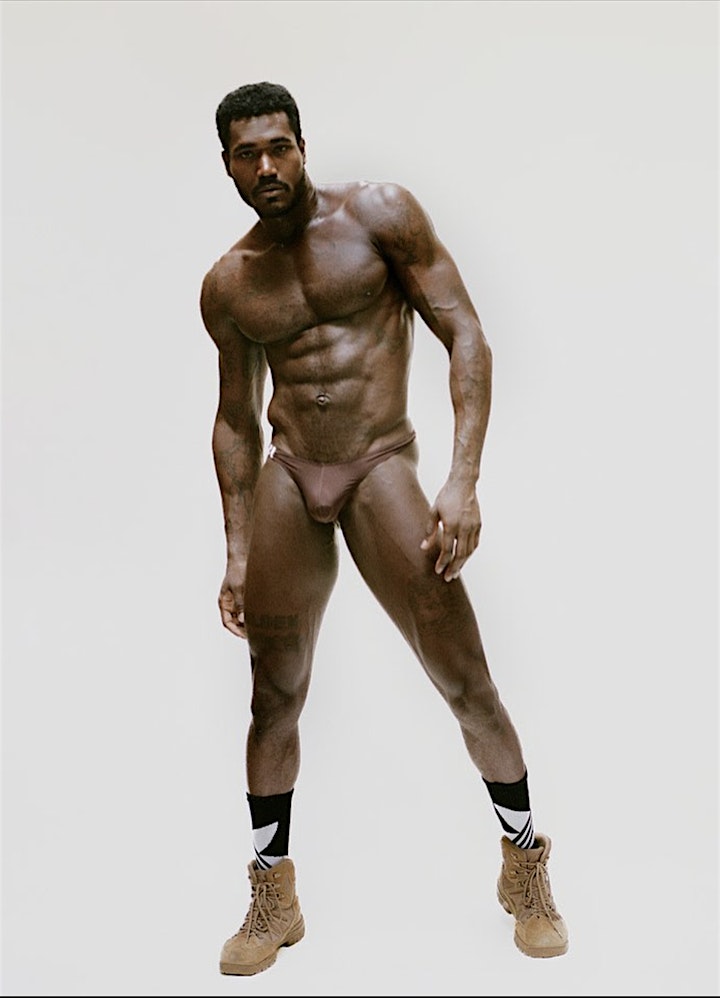 Boy Radio
With his 6-foot-5 frame, Boy Radio (born Jordan Hall) cuts an imposing figure onstage—or on the street.
Yet despite looking like the love child of Grace Jones and Little Richard, the statuesque performer claims David Bowie as his key influence. [Follow Boy Radio on Instagram]