Description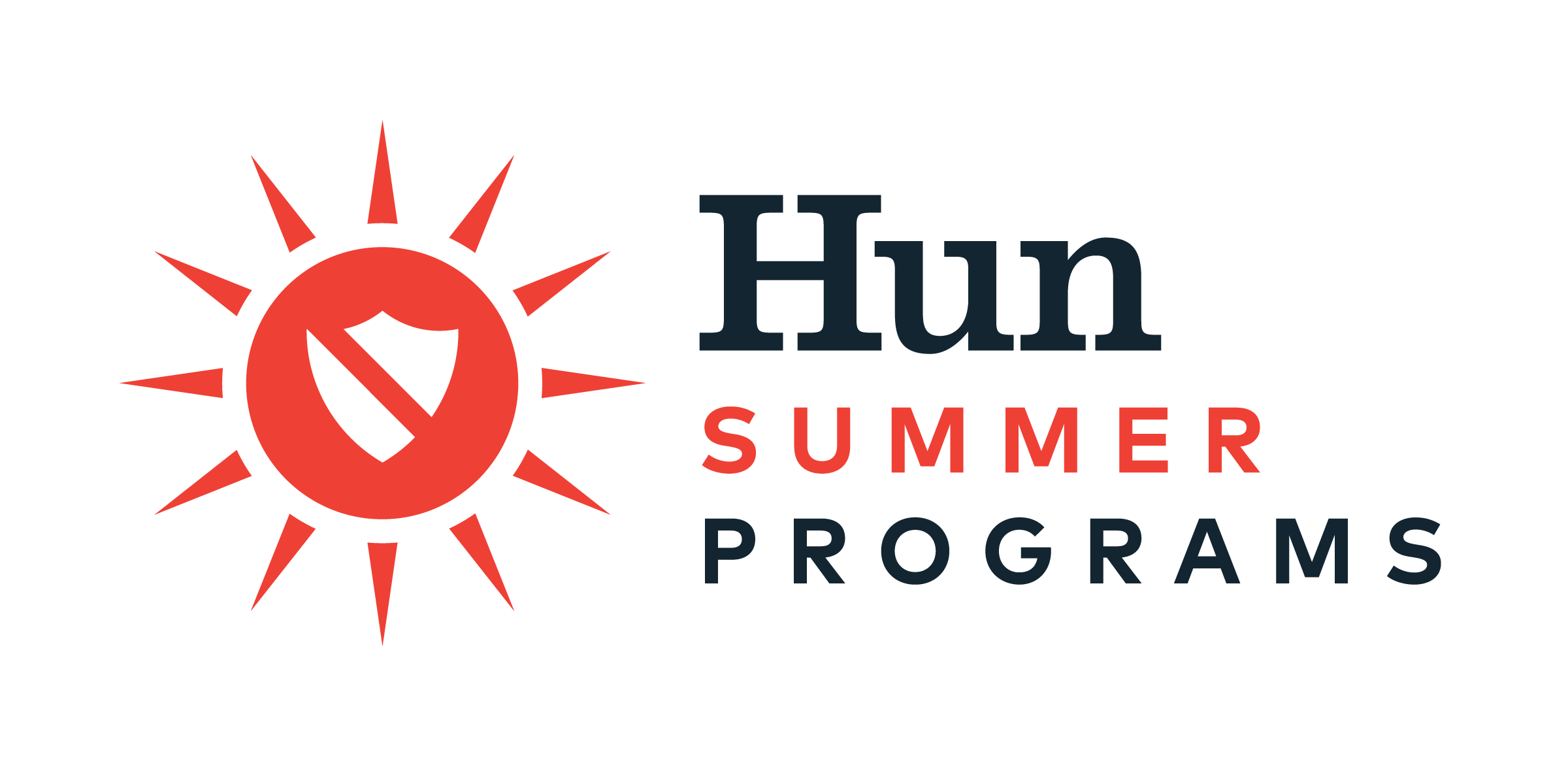 At the Hun School of Princeton, we're enrolling students and campers into our three core summer programs--(I) Hun Summer Session, (II) Hun Camp and (III) the American Culture and Language Institute--and our own Hun Sports Camps and partner camps. We want you to come join us on campus to learn more about what we have to offer.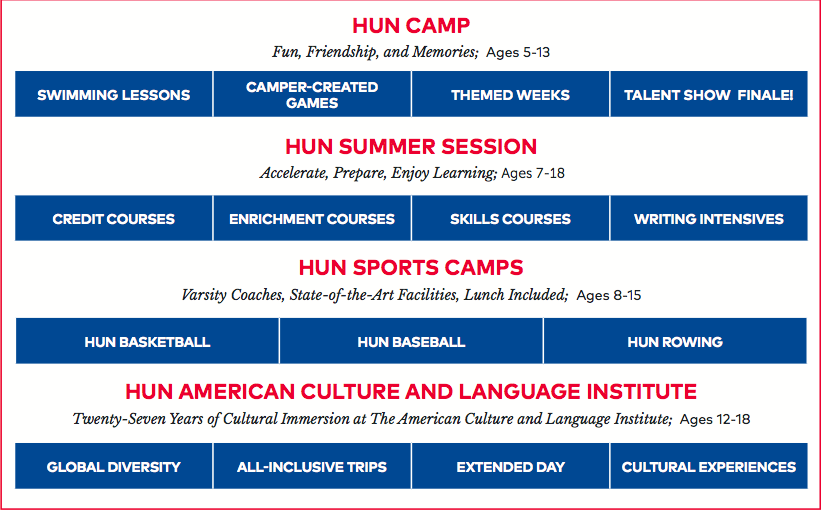 Our thirty-third annual Hun Summer Session draws kids from all over the world. The Hun Summer School offers a range of middle and high school level enrichment courses ranging from mathematics and science to public speaking and writing. If you or your child is interested in having a healthy and happy summer right here in Princeton, then the Hun Summer Session is for you!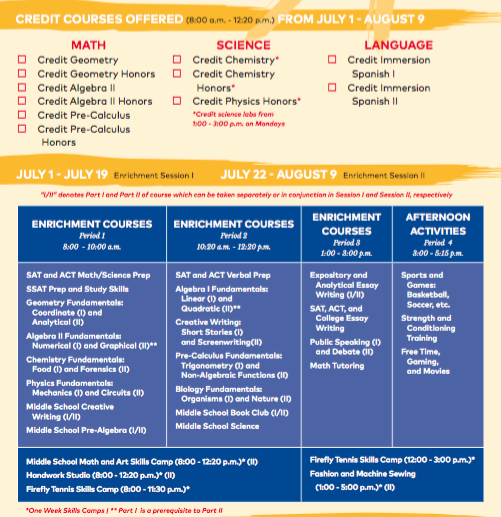 Our fifteenth annual Hun Camp is one of the top camps in the Princeton area. For smaller kids (ages 5-13), Hun Camp is where activities are built around what campers want to do; where making up games and songs is part of the routine; and where the counselors--adults assisted by high school students--are genuinely glad to be part of the extraordinary summer experience. Our philosophy is simple: provide a camp that is fun and safe, while reinforcing kindness, respect, cooperation, and fairness.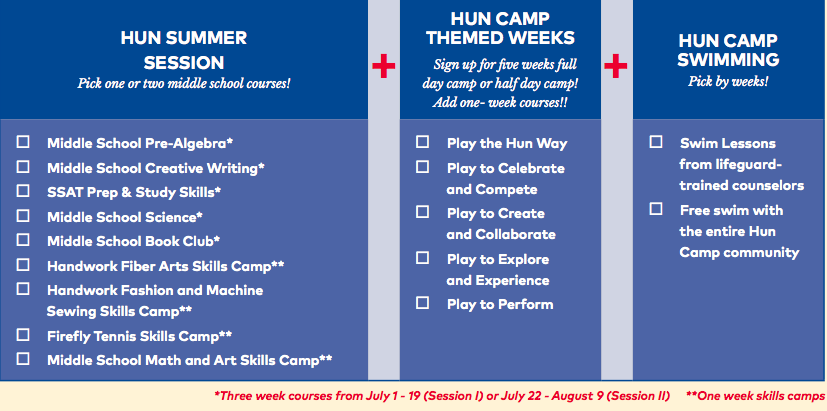 For those non-native English speakers, we have our twenty-seven year old, American Culture and Langauge Institute. Balancing English instruction and cultural enrichment, The American Culture and Language Institute is designed for international students wishing to improve English language skills while enjoying American culture and history. ACLI students who test out of one or more of our ACLI courses or score a 78 or higher on the TOEFL, can enroll in one or two Hun Summer Session courses alongside American students and still get the full ACLI experiences out of the classroom--trips, activities, meals, etc.--while also spending more time with American students in an English-speaking classroom.
Come join us at our Open House to learn more about our summer programs!