Description
Humor in Therapy: Now We Hear the Shadow
"Humor is any intervention that promotes health and wellness by stimulating a playful discovery, expression or appreciation of the absurdity or incongruity of life's situations" (Association for Applied Therapeutic Humor). The topic and focus of treatment are the vulnerability of clients in life crises and the overwhelming sense of suffering alone. Humor helps one feel a connection with others who have faced their own situations of shame, loss, betrayal, and disappointment. Through the ways humor is interlaced with crises and solitary suffering, we hear the unconscious voice of the Shadow rising up. Through the ways in which humor is used to work through the crises and suffering, we hear the Shadow being honored and harnessed to produce a healthier life.
This workshop will illustrate how humor may be used as a viable treatment tool. Mr. Streit will demonstrate ways to infuse healthy humor in treatment through storytelling, film clip illustrations, and discussion of literature on the use of humor as a therapeutic intervention. He will also discuss situations in which use of humor could be counterproductive and impede the therapeutic effect.
5 CEs are available.
QUESTIONS FOR CONSIDERATION
Have you ever suffered from a painful event that you can now see from a humorous perspective?
Have you suffered less from a traumatic event as a result of others' support, a reminder that you are not alone in your pain?
LEARNING OBJECTIVES
Following the completion of this program, participants will be able to:
Describe how the use of humor in the treatment process can enhance recovery from crises and reduce suffering—both physiological and emotional;
Assess how humor can provide a vehicle for joining clients in their experience of human limitations and loss;
Apply techniques for engaging a client's resource of a sense of humor;
Evaluate when the use of humor enhances recovery from distress and loss, and when it is not appropriate; and
Identify how comic presenters reframe negative experiences that facilitate recovery and healing.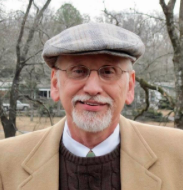 ABOUT THE PRESENTER
Don Streit, LCSW, has a B.A. in Philosophy, a Master's degree in Social Work, and ministerial training, He conducts workshops nationally, including two at the Jung Center in Houston in 2017. He focuses on Spirituality and Social Work. Mr. Streit has been teaching core graduate school courses since 1992. Topics have included Ego Psychology, CBT and Personality Disorders, Group Therapy, Family Therapy, and Spirituality and Social Work. He maintains a private practice in Arkansas, specializing in Jungian therapy and dream work, the resolution of nightmares, and pain management with individuals and groups.
REGISTRATION & RSVP DEADLINE
Please register online or contact us to let us know you will be attending (and paying at the door) by Friday, March 29th at 5:00 p.m.