Location
Hockessin United Methodist Church
7250 Lancaster Pike
Hockessin, DE 19707
Sales Have Ended
Registrations are closed
Reservations for the Sunday worship time you selected is either closed, or we have met the maximum capacity for In-Person worship to stay within the COVID-19 guidelines for social distancing. We invite you to return to the registration and check availability for an alternate worship service time. We apologize if you will not be able to attend In-Person worship, and ask that you join us via our Live Stream Worship Service at 11:00 AM, or view the recorded service which will be posted early Sunday afternoon. Our online services are accessible from our website at Hockessinumc.org, and by selecting the link in our weekly eMail for those on the distribution. Please contact us at (302) 239-3030 to be added to our eMail list!
In-Person worship at Hockessin United Methodist Church on Sunday mornings feature Traditional Worship at 9:00 and Blended Worship at 11:00.
About this event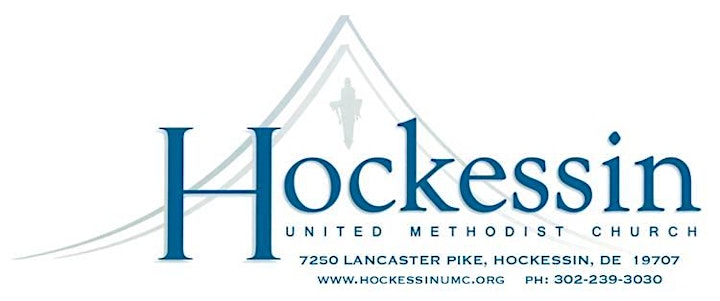 HUMC offers In - Person Worship Services at 9:00 and 11:00 AM on Sunday mornings. The 9:00 service will offer a traditional worship service for in-person only worship. The 11:00 AM service will continue its current format of blended worship, and will be both live-streamed and recorded.
Please remember to follow the instruction of the ushers. Once seated, remain in the same spot as directed and avoid sitting directly behind or in front of others in the adjacent pew.
The nursery is now available - please select the option to sign up your child.
We follow and enforce the following protocols for safe worship. These have been defined for HUMC, consistent with CDC, state of Delaware guidelines. Effective with the May 30, 2021 worship service, masks are not required for those who have been fully vaccinated. If you have not been vaccinated, please follow CDC and Delaware guidance and wear a mask. If you have been vaccinated and prefer to wear a mask, please feel free to do so.
• Worshipers are asked to arrive 15 minutes prior to the worship start time
• Upon arrival, please proceed directly into the sanctuary after attendance is taken, and once the service has ended, immediately exit from the lobby to the parking lot to minimize the number of people gathered in lobby
• Follow the directions from the welcome volunteers and directional arrows on the carpet
• Directions of the ushers must be followed for seating and exiting the sanctuary, which includes refraining from sliding across the pews upon entering and exiting
• The number of people seated in each pew will be restricted due to COVID-19 social distancing requirements
• Everyone will maintain 3-foot social distancing
Next Steps to Register:
• Select either the 9 or 11 AM service, and select the total number of people in your group who will be attending
• List the name of each person in your group, along with the corresponding phone number and eMail address
• Scroll to the bottom of the page and select the "Register" button to complete your registration
• Registration will either close on Sunday at 7:30 AM, or earlier if our capacity has been reached
If you have any questions or need to change your reservation, please feel free to contact Bob Heffelfinger at heffelrl@aol.com.