Description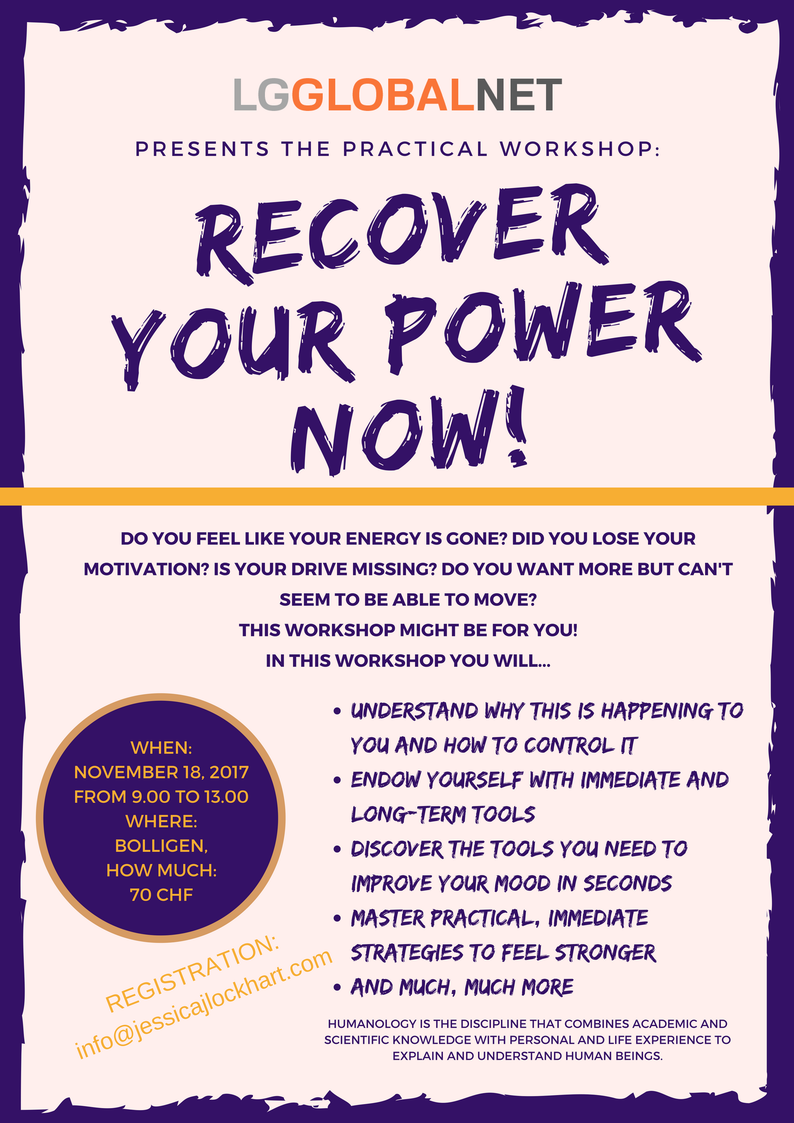 All human beings are born with lots of energy and motivation. Children wake up every morning passionately waiting to see what each day brings and full of energy to learn and live. Adults, on the other hand, sometimes lose that drive and can't seem to be able to gather enough energy to even tackle the changes they want to see in their personal or professional lives.
Optimism Coaching® is a methodology designed and developed by humanologist Jessica J. Lockhart to help human beings recover their lost energy, drive and motivation. Based on that methodology, this workshop offers participants:
The theoretical explanation of why and how this happens
The practical tools to change moods in seconds
The practical tools to feel stronger
The practical tools to undertake longer-term changes
The knowledge needed to support those changes
The means to push themselves out of their comfort zones
A personalized plan to recover and maintain their motivation, drive and optimism
Workshop program:
8.30-10.00 Theoretical model
10.00-10.30 Coffee Break
10.30-12.00 Defining my personal plan and deploying my tools
12.00-12.30 Questions and Answers
About the speaker:
Pioneer and developer of Humanology as a discipline, Optimism Coaching® and Personal Essence® among others, Jessica J. Lockhart designed several models to help human beings foster and facilitate their growth and development. She has also written several books on humanology, optimism coaching and personal development coaching.
Jessica J. Lockhart worked as a teacher, simultaneous interpreter and translator for many years and is today devoted to helping other human beings reach their full potential in all fields of life. She has published several books: The Optimist in You. Coaching for You. What Story do You Tell Yourself?

She was recently recognized and awarded as one of the Best 100 Global Coaching Leaders in the World by CHRO Asia en 2017 and selected Coach of the month of June by the Expat Coach Association. J. Lockhart participates in different international events as a professional speaker, regularly contributes to several online magazines, journals and platforms and is married and has two children.