About this Event
Thursday, June 6th, 2019 @ 7:00 PM
UC Santa Cruz, Kresge College Seminar Room
The 21st century is the Age of Science and Technology. It is also the Age in which humanity faces a unique and unprecedented challenge. This is the challenge of Artificial Intelligence (AI). If properly developed and aligned with the values of humanity, AI will bring tremendous benefits to society. However, if AI is used inappropriately, it could undermine human civilization and, ultimately, with the emergence of Artificial Super Intelligence (ASI), lead to the extinction of humanity, in as little as 10 to 20 years. Scientists, philosophers and engineers call this latter possibility the "alignment challenge" or "existential risk" of AI. The fate of our future lies literally in our hands. In navigating the turbulent waters of extreme technology in the 21st century, two sources of hope are visible in the horizon: new more ethical developments from within science and technology itself, and the rapid and widespread emergence of societal change agents, whether they are activists in the realm of culture and civil society, visionary legislators in the realm of polity and government, or enlightened entrepreneurs in the realm of the economy and business. Join us on June 6th for a lecture and discussion, and July 8-12 for a full "deep dive" weeklong seminar experience exploring these unprecedented challenges and possibilities.
ABOUT NICANOR PERLAS
Nicanor Perlas received the Right Livelihood Award in 2003 "...for his outstanding efforts in educating civil society about the effects of corporate globalisation, and how alternatives to it can be implemented."
Nicanor Perlas is an adviser, global activist, writer and speaker on artificial intelligence, globalization, societal threefolding, Sustainable Integrated Area Development (SIAD), post-materialist science or the second and more spiritual scientific revolution, leadership, and self-mastery. He has advised global civil society networks, social enterprises, UN and Philippine government agencies, including the Office of the President. He headed global and national civil society networks, that were responsible for stopping 12 nuclear power plants, banning 32 pesticide formulations, and mainstreaming sustainable development, including organic farming in the Philippines, thereby educating citizens worldwide on their inherent power to create a better world.
He has written over 500 articles, monographs, and books including Shaping Globalization: Civil Society, Cultural Power and Threefolding, an international bestseller, translated in 9 languages as well as Humanity's Last Stand: The Challenge of Artificial Intelligence, A Spiritual Scientific Response. He has been a plenary speaker on a diverse range of topics, in over 100 global conferences in 25 countries and 130 national conferences in the Philippines. Perlas was recently Undersecretary Designate for the Department of Environment and Natural Resources. He is a member of the Philippine Senate Technical Working Group on Artificial Intelligence and is helping the mayors of seven cities and towns practice participatory governance and direct democracy by empowering altogether more than 300,000 citizens to collectively embark on sustainable development. For the global impact of his work, he has been given, among others, the Outstanding Filipino Award (TOFIL), UNEP'S Global 500 Award and the Right Livelihood Award (Alternative Nobel Prize).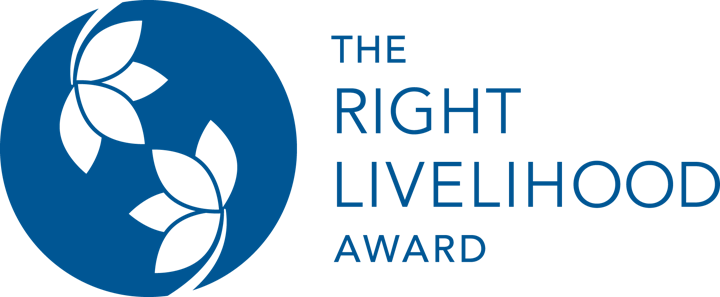 RIGHT LIVELIHOOD AWARD
The Right Livelihood Award—widely known as the 'Alternative Nobel Prize'—was established in 1980 to honor and support courageous people and organizations offering visionary and exemplary solutions to the root causes of global problems. In addition to presenting the annual award, the Right Livelihood Award Foundation also supports the work of its laureates, particularly those whose lives may be in danger due to the nature of their activities.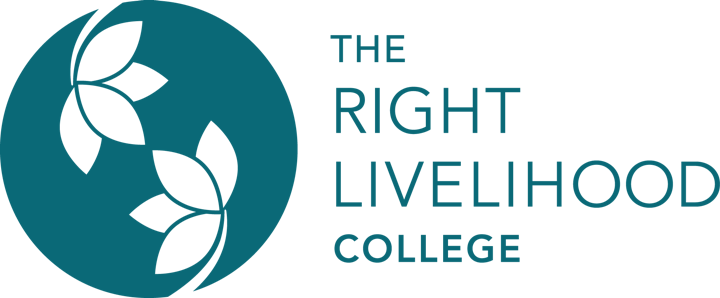 RIGHT LIVELIHOOD COLLEGE
Santa Cruz Institute for Social Transformation, in collaboration with Kresge College, is the one and only Right Livelihood College Campus in North America. By linking activists and academics, the collaboration highlights UC Santa Cruz's trailblazing leadership in service of people and the planet, and makes vital contributions to the intellectual life of the campus and community. Please contact us to get involved.
Visit our homepage at https://rightlivelihood.ucsc.edu
Thank you to the Santa Cruz Institute for Social Transformation and Kresge College Common Ground Center for making this event happen.