Description
What is Humanitini?
Humanitini is an exciting happy hour event where Washington's movers, shakers, and creators come together to think and drink. It is a place for you to engage with your peers, meet your neighbors, and speak with experts about what makes our city a unique place to live and play.

What is your DC?
DC has always been a city of change, forward-thinking even as we struggle with and celebrate the complexities of our past. Now, our city is evolving faster than ever before, and we want to capture the excitement of our vibrant communities where culture is created every day. Join us for the 2017 Humanitini series as we explore our city and ask the question: "What is your DC?"
This Month: The Intersection of Punk & Go-Go Music in DC
The music scene in DC is varied and original. DC gave birth to go-go and punk music, and hosts a surprising number of local labels and innovative performance spaces. This panel will examine the cultural intersections between the District's go-go and punk scenes. Where do the two musical genres overlap, and what sort of innovations have emerged?
Panelists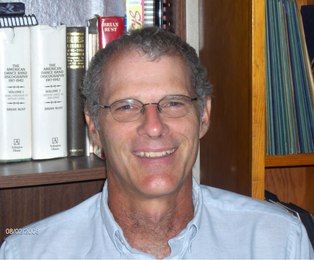 Kip Lornell
Dr. Kip Lornell teaches in the Music Department at The George Washington University. He's been documenting various forms of American vernacular music in radio and film documentaries, articles, and books since the early 1970s. The Beat! Go Go Music from Washington, D.C. (University Press of Mississippi, 2009), co-authored with Charles Stephenson, is among the fourteen books that he has published beginning in 1988.

Shayna Maskell
A native to the D.C. area, Shayna Maskell received her PhD in American Studies Department from the University of Maryland, where her area of focus was popular music, subcultures, and social movements; her dissertation was on DC hardcore punk 1979-1983 and the politics of sound.
She has previously been published in the Journal of Popular Music Studies, Routledge's History of Social Protest in Music, Music at the Extremes: Essays on Sounds Outside the Mainstream, and Public Space, Public Policy, and Public Understanding of Race and Ethnicity in America, among others.
Maskell is currently a Term Assistant Professor in the School of Integrative Studies at George Mason University. Prior to that, she taught interdisciplinary and intersectional studies at California Institute for the Arts, Corcoran College of Art + Design, University of Maryland, and University of Southern California.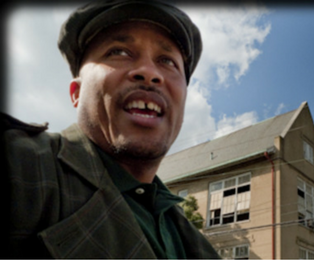 Ronald Moten

Ronald L. Moten Is a fifth generation Washingtonian. He received his high school diploma while incarcerated. Mr. Moten studied the liberal arts at Park Community College with a concentration in history. He was blessed to receive wisdom from many civil rights leaders who worked directly with icons such as the Rev. Dr. Martin Luther King, Jr., Kwame Ture, and Winnie Mandela.
In 2004, Mr. Moten co-founded the Peaceoholics, an organization that promotes conflict resolution, HIV/AIDS prevention, substance abuse prevention, gang prevention and family wellness through its youth and family programs. He served as the Chief Operating Officer until 2009. Mr. Moten was responsible for sending 160 troubled youth to college, employing 361 returning DC citizens, and brokering forty one gang truces. He was also appointed to the F.W. Ballou Senior High school Parent Teacher Student Association, and the Mayor's Taskforce to Eliminate Homicides. Mr. Moten was a commissioner on US Delegate Eleanor Holmes Norton's Commission on Black Boys and Men.
Mr. Moten has assisted several governments and universities such as Seattle Washington University, the University of the Virgin Islands, Georgetown University, and John Hopkins University in developing strategies to deal with issues affecting neglected communities. He has also advocated for preserving D.C.'s culture and history as it pertains to its rich homegrown music. Mr. Moten has helped create several local Go-Go- bands such as A Touch of Essence and S.O.U.L.O. He has also produced four highly successful Go-Go Award events at the Washington Convention and Lincoln Theatre, including the ceremony where Chuck Brown was inducted into the Go-Go Hall of Fame.

Pamela Perkins
Specializing in Behavioral and Professional Communication Services, Pamela S. Perkins is the Founder, CCO of the Human Communication Institute, LLC and currently an Adjunct Professor of Communication at the University of the District of Columbia Community College. An alumna of UNC-Chapel Hill, New York University, P.S. is the author of the highly acclaimed business self-help book, The Art and Science of Communication: Tools for Effective Communication in the Workplace, by John Wiley & Sons, Inc., as well as a contributing author to the books Laws of Communication, Wiley Publishers. She writes articles on Human Communication for a variety of publications. As a Motivational Speaker and Training Specialist P.S. offers presentations and workshops on the variety of Human Communication topics. She is the moderator of the panel.
Do you have a great idea for a Humanitini topic? Is your favorite watering-hole an ideal venue? Let us know via Facebook or Twitter, and we'll check it out!