Description
What is Humanitini?
Humanitini is an exciting happy hour event where Washington's movers, shakers, and creators come together to think and drink. It is a place for you to engage with your peers, meet your neighbors, and speak with experts about what makes our city a unique place to live and play.

What is your DC?
DC has always been a city of change, forward-thinking even as we struggle with and celebrate the complexities of our past. Now, our city is evolving faster than ever before, and we want to capture the excitement of our vibrant communities where culture is created every day. Join us for the 2017 Humanitini series as we explore our city and ask the question: "What is your DC?"
This Month: The Cuban Presence in DC
In December 2014, President Barack Obama, Jr. announced an historic opening of American relations with Cuba. Cuban ties to the District of Columbia long pre-date that announcement. Let's explore the Cuban cultural influences on DC – in terms of music, dance, food, and religion – with a panel of Cuban Americans who have lived in the area all of their lives.
Panelists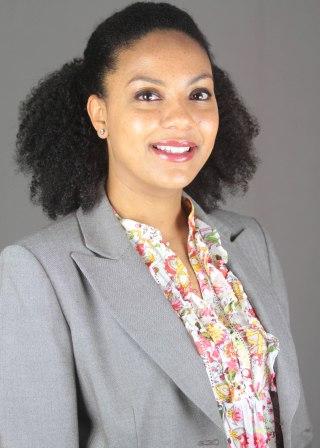 Nina Grillo-Balthrop
Nina Grillo-Balthrop is a passionate social entrepreneur from Washington, DC with several years' professional experience in community building and outreach, client-focused human services, advocacy, communications, and policy. Driven by the desire to improve people's lives and to make a positive impact in the world, Nina has worked in the public and private sectors in areas of social change and community empowerment, economic development, education, and health. Nina is an alumna of Georgetown Day School where she currently works as the Lower/Middle School Service Learning Coordinator. Nina received her B.A. in Sociology from the University of Delaware, where she minored in Spanish. Nina's passion for community building extends into her personal life as a member of DC Casineros, an internationally recognized dance company specializing in popular and folkloric Cuban dances. In addition to performing Casino dance, Rueda de Casino, Son, Rumba, and Cha Cha Chá locally, nationally, and abroad, DC Casineros brings dance classes and demonstrations to the DC community. Nina is a lifelong learner whose other interests include social justice, travel, the arts, and other forms of creative expression. Website: http://www.dccasineros.org/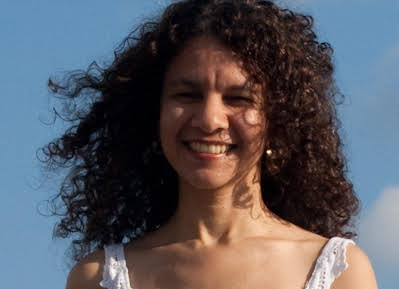 Keyla Orozco
Cuban Composer and Pianist Keyla Orozco moved to the US in 2013, after living and working in The Netherlands as an independent artist for over 18th years. She is a DC resident since 2015. Her work has been awarded with the Guggenheim Fellowship, Cintas Fellowship, and a MacDowell Residence Fellowship. In 2016 she received a composition grant by the FROMM Music Foundation at Harvard University. She has been commissioned as well by the Maryland Classic Youth Orchestras and ZOFO Duet, based in San Francisco. During her years in The Netherlands she received numerous commissions to write for internationally acclaimed Dutch ensembles and soloists such as, Nederlands Kamerkoor, Nederlands Fluitorkest, Nederlands Blazers Ensemble, Asko ensemble, Nieuw Ensemble, David Kweksilber Bigband, and many others. Her works are published by Donemus, in The Netherlands. Orozco graduated in Composition at the Higher Institute of Arts in Havana. Later, she followed advanced composition studies at the Royal Conservatory of The Hague and Conservatory of Amsterdam. Website: http://www.keylaorozco.com/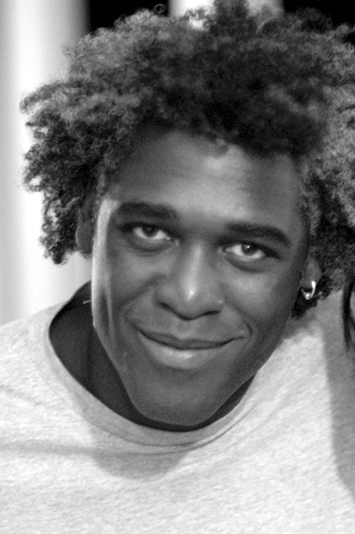 Osbel Susman-Pena
Osbel Susman-Pena graduated from The Institute of Design and School of Visual Arts in San Alejandro. He taught Illustration and Artistic Drawing at the Havana Design Institute. Osbel moved from Cuba to Hyattsville, Maryland, receiving naturalized American citizenship. He teaches at the Escuela de Insercion en Espanol where he runs an afterschool art and creativity program for children. Osbel has worked as a stage designer for the GALA Hispanic Theatre. He has produced events and decorated several hotels in Cuba. He is a member of the Latin American League, a collective of Latino artists. Osbel has participated in several collective and personal art exhibitions in the United States and abroad. He promotes other artists, and curates artistic and commercial exhibitions. He has judged art and design competitions. Website: http://www.osbelkuba.com/

Cherie Ward
Dr. Cherie A. Ward has been working in the fields of television, radio and film for over 20 years. A former Miss District of Columbia and representative in the coveted Miss America Pageant, her professional poise is enhanced by educational successes. She possesses a Bachelor of Arts degree in Broadcast Journalism and a Masters of Arts and Teaching Degree in Curriculum and Instruction. Her certification as a Reading Specialist, coupled with front line teaching experience within the District of Columbia Public schools, show her dedication to children, research and literacy achievement. Ward has completed her doctoral degree in Communication, Culture and Media Studies. Her doctoral thesis: "Using Poetry as a Communication Multimodality to Engage Selected African American Learners in Reading: A Case Study, is a way for her to continue the literacy discussion.
Moreover, Ms. Ward has been a performance poet and published with the United States Smithsonian Hirshhorn Museum's Educational Department in reference to the art exhibits "Beauty," "City Lights," and "George Segal" to name a few. Finally, she self-published her first book of poetry, "Cherie Ward-One Voice: Empowerment Poetry Echoing Realities of Life." The show was nominated for a Gracie Award. Ward believes each experience and interaction with others provides new opportunities for self-improvement and should not be taken for granted. Currently, she is an Adjunct Professor of Public Speaking at the University of the District of Columbia and the Executive Producer/Event Coordinator for TEDxHowardUniversity, an independently organized event. Website:
http://www.portfoliogen.com/cherieward/47553
Do you have a great idea for a Humanitini topic? Is your favorite watering-hole an ideal venue? Let us know via Facebook or Twitter, and we'll check it out!