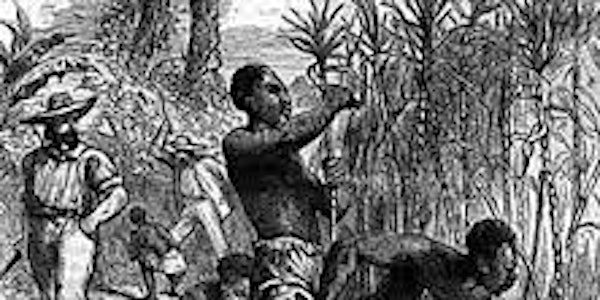 Humanities in Class: Sugar Mill, Sea, Society in Caribbean History
When and where
Location
National Humanities Center 7 TW Alexander Drive Durham, NC 27709
Description
The National Humanities Center is hosting a one-day symposium for educators that explores the complex landscape of the Transatlantic Slave Trade through archival investigations. Featuring source documents and artifacts from the National Archives of the United Kingdom, participants will learn hands-on strategies for unpacking the layers of this global system. Geography will be used as the organizing theme for each investigation, making the workshop accessible and transferrable to any grade level or classroom setting.
Speakers will include Andy Mink (Vice President of Education at the National Humanities Center), Andrew Payne (Director of Education at the National Archives, Chris Bunin (Albemarle County Public Schools, Virginia Geographic Alliance, Piedmont Virginia Community College), and Mike Williams (Warren County Public Schools).
Co-sponsors of the event include the World History Alliance at the University of Pittsburgh, Virginia Geographic Alliance, and North Carolina Geographic Alliance.
The first 16 registrants will receive a $65 travel scholarship from the Virginia Geographic Alliance.