About this Event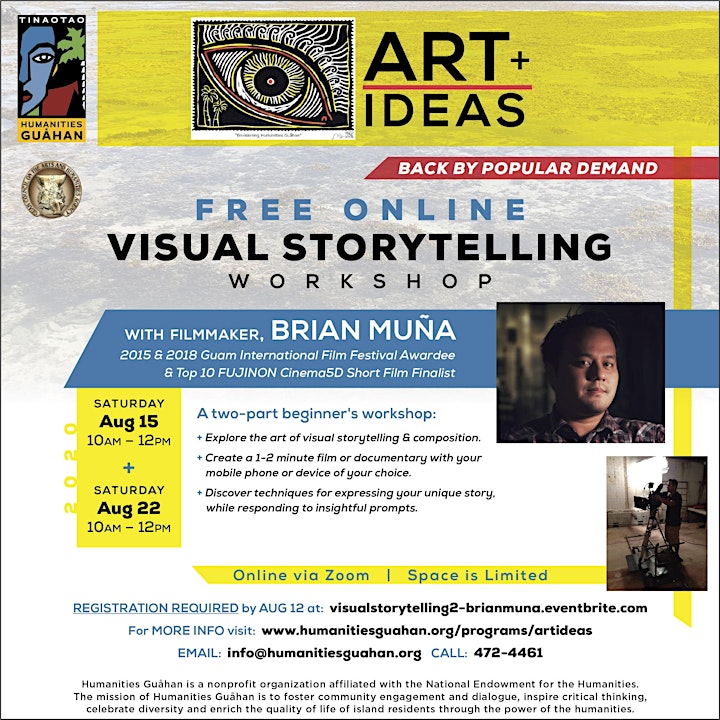 FREE Two-Part Workshop ONLINE:
Saturday, August 15 - 10:00 a.m. to 12:00 p.m. &
Saturday, August 22 - 10:00 a.m. to 12:00 p.m.
Explore the art of visual storytelling, learn about framing and composition, and create a 1-2 minute film or documentary with your mobile phone or device of your choice. Discover different genres of film and low budget tools and apps to consider, and learn more about choosing a story, recording oral histories, and using different tools to convey emotion through film. In addition to learning about the production process and various techniques, you will have the opportunity to create a visual storytelling template, a 1-2 minute film and receive feedback from the artist.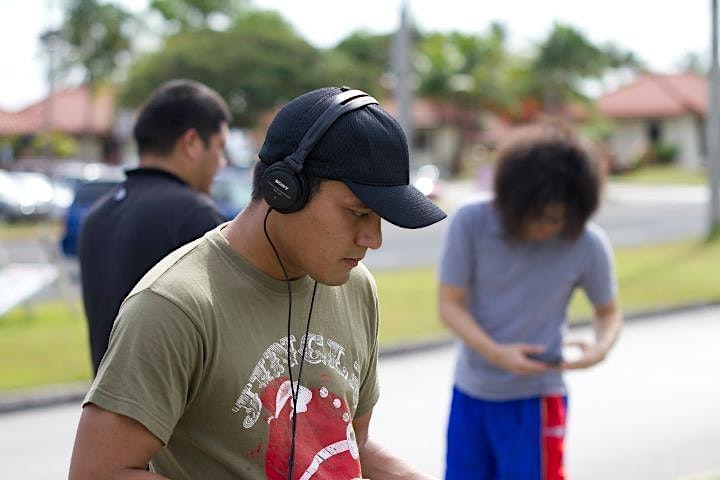 About the Artist
Local filmmaker and photographer Brian Muña is a Guam International Film Festival (GIFF) awardee, best known for his short films, "Luther" and "Plastic Bag." His work explores the ways in which visual mediums can convey emotionality and the human experience.
Workshop participants will be able to choose and respond to a prompt (including the following prompts below) to create a unique visual story:
We all belong to the wider Guam community and various intersecting communities within it — explore one of these communities, taking a closer look at how it contributes to the historical, cultural, etc. landscape.
Choose a current social issue in Guam and explore how it affects you and/or your family (mentally, physically, spiritually, economically, professionally).
Visually explore your meaning of place whether in Guam, the larger Micronesian/Pacific region, the US or beyond.
Visually explore the meaning of community whether in Guam, the larger Micronesian/Pacific region, the US or beyond.
Workshop Materials:
Your mobile phone or recording device of your choice
Headphones
A reliable internet connection
Workshop participants are encouraged to use a computer and find a quiet space for the duration of the workshop.
Click the green button above to register for this exciting workshop!
This workshop is part of Humanities Guåhan's Art+Ideas series. Stay tuned for future Art+Ideas workshops!
This project is supported in part by a grant from the National Endowment for the Arts, the Guam Council on the Arts and Humanities Agency, the Government of Guam, and the Office of the Governor.