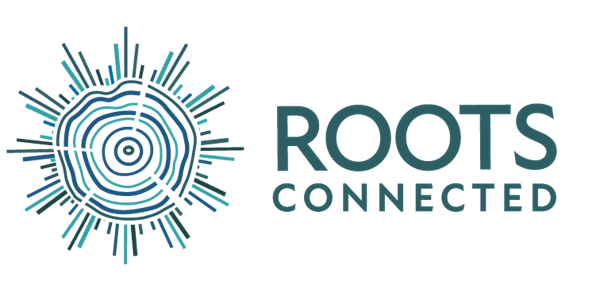 Humanitarian Coaching Network Anti Bias Development Training
Eight, two-hour workshops will assist HCN coaches to deepen their own understanding of identity, bias, and power...
Refund Policy
Contact the organizer to request a refund.
Eventbrite's fee is nonrefundable.
About this event
*See dates below
The ticket cost gives you access to all 8 sessions and the 5 follow up coaching sessions.
RootsConnectED will facilitate eight, two hour workshops, and follow up sessions which will assist HCN coaches better understand their clients and deepen the support they provide globally. Participants who sign up for the training must participate in all eight sessions, as they build on one another. Furthermore, Roots ConnectED will facilitate sessions that will develop:
A deeper understanding of identity and intersectionality, including mindset and approach to neurodiversity and variability of learning as part of the work towards diversity, equity, and inclusion;
A deeper understanding of implicit and explicit biases, acknowledging their own lens and biases, and how to speak up when addressing microaggressions and racist remarks;
An understanding of the implication of white supremacy culture in their practice and reimagining new practices accordingly;
Their role as a facilitator through the lens of identity and equity practices; and
Consideration for the implications of the sessions in practical ways to their personal coaches' practice.
The 8 workshops are as follows:
Tuesday April 4, 2023- Session 1: Identity and Intersectionality- Developing a deeper understanding of the intersection of identity and the danger of the single story. Introduction of a tool for individual accountability in considering identity and bias in our work.
Tuesday April 18, 2023- Session 2: Neurodiversity and Learner Variability- Shifting mindsets around neurodiversity and understanding its role in intersectionality and equity and its impact on Coaching.
Tuesday May 2, 2023-Session 3: Impact of Identity in Our Work- Deepening and connecting learning from previous sessions and considering implications for practice.
Tuesday May16, 2023- Session 4: Implicit and Explicit Biases and White Supremacy Culture- Exploring our own implicit biases and reflecting on the implications of white supremacy culture on our practice.
Tuesday May 30, 2023- Session 5: Speaking Up in the Moment: Addressing Microaggressions- Through scenario work, participants are given tools for speaking up in the moment when something doesn't sit right and opportunities to consider language for addressing and laying the groundwork for change.
Tuesday June 13, 2023- Session 6: Equity Practices - Understanding norms, storytelling, and collaborative structures for centering equity in our Coaching practice.
Tuesday June 27, 2023- Session 7: Theory to Practice- Space for lingering questions, deepened learning, and access to resources. Considering how to make practical shifts to practice.
Tuesday July 11, 2023- Session 8: Theory to Practice and Personal Reflection and Goals- Creating individualized plans for implications of learning to Coaching practice.
Once these eight sessions are complete HCN will have a follow up session, and access to up to 5 (five) learning spaces to problem solve questions that have emerged and engage in further learning.
*All workshops are from 10am-12pm EST
About the organizer
Creating Intentionally Integrated & Inclusive School Communities 
Roots ConnectED is the only training for educators that teaches the practical skills of community building and critical thinking needed for creating intentionally integrated and inclusive school communities. It is for anyone who seeks ways to build community and connection across lines of differences in an era of racial and economic divisiveness.